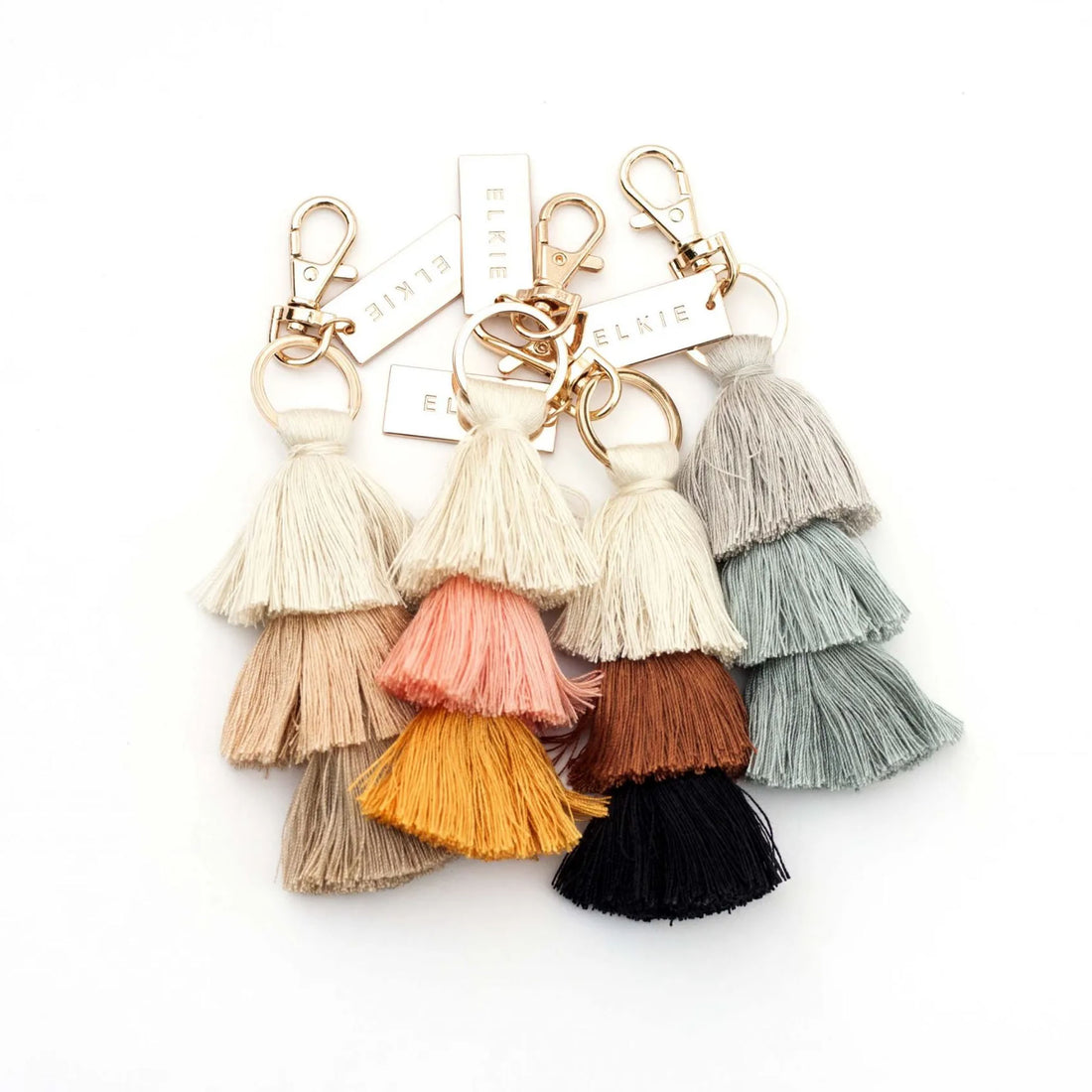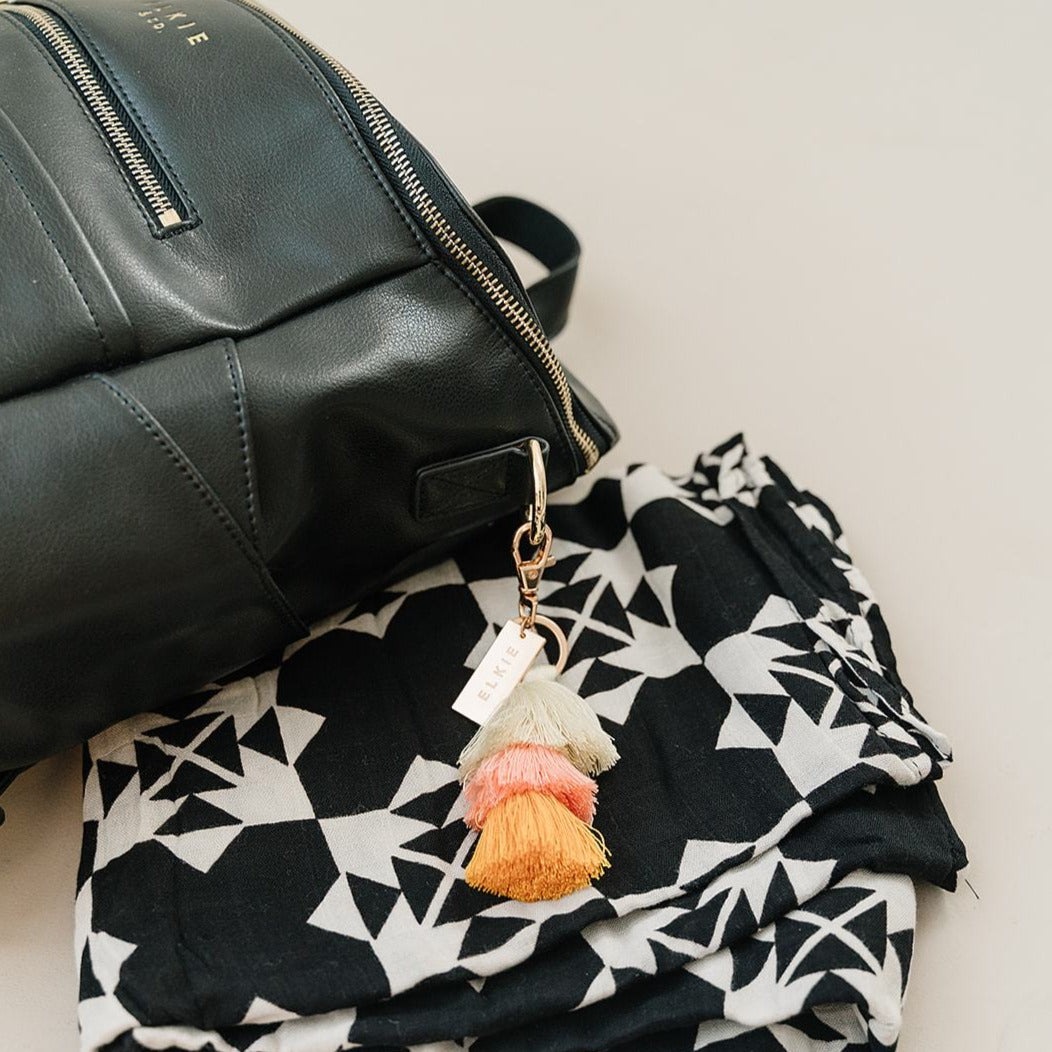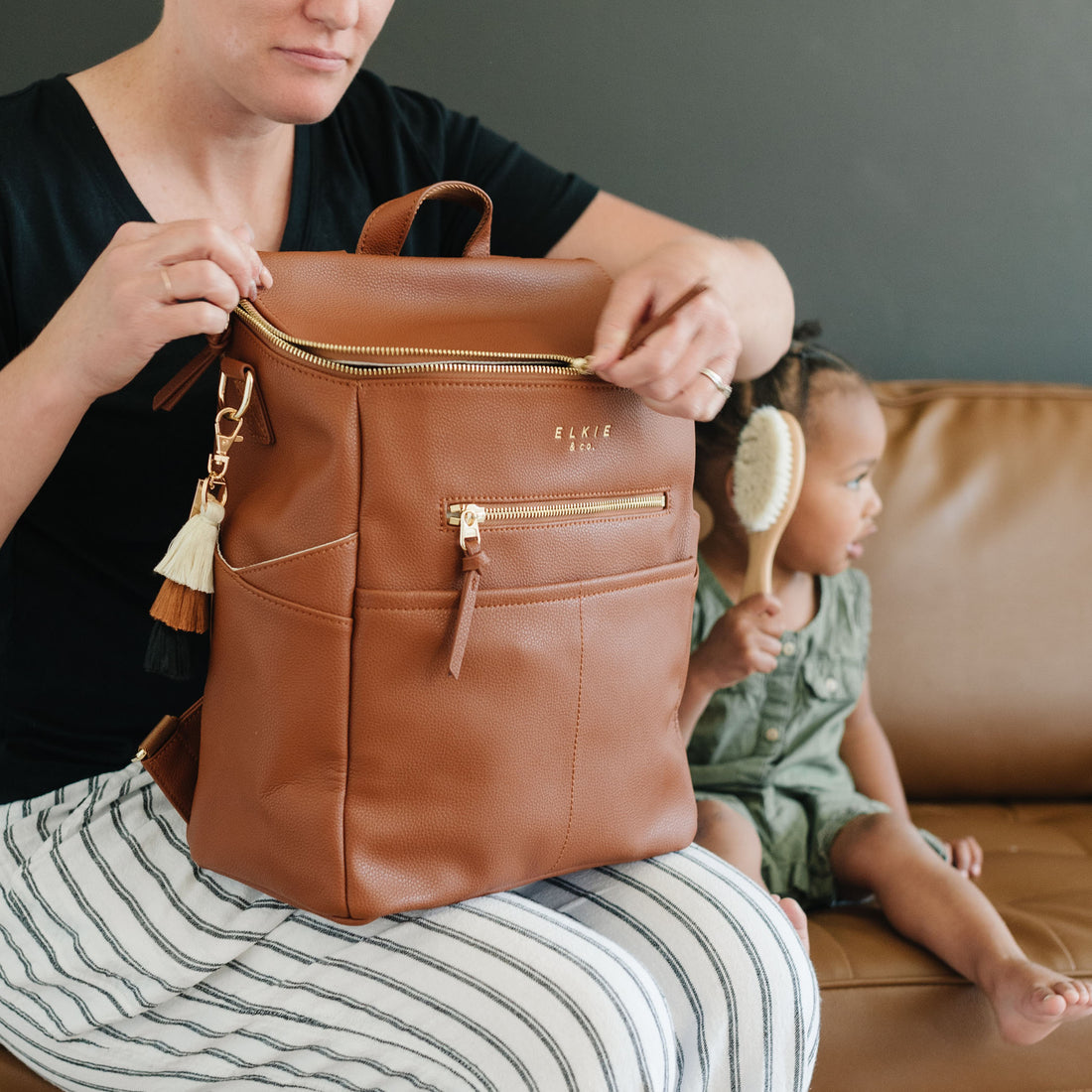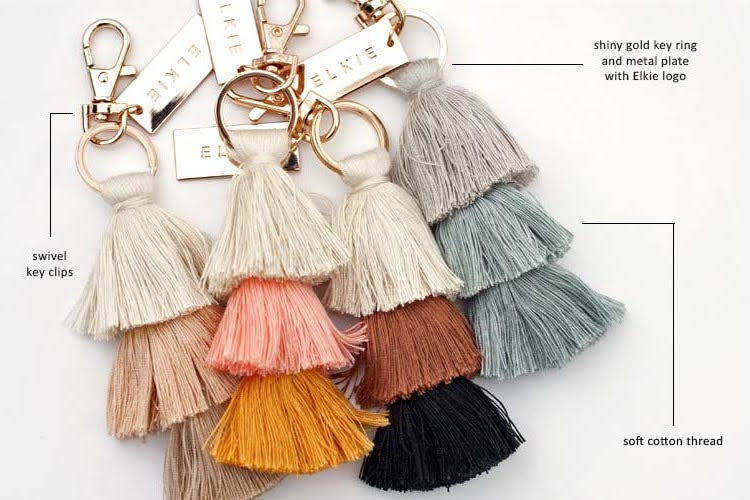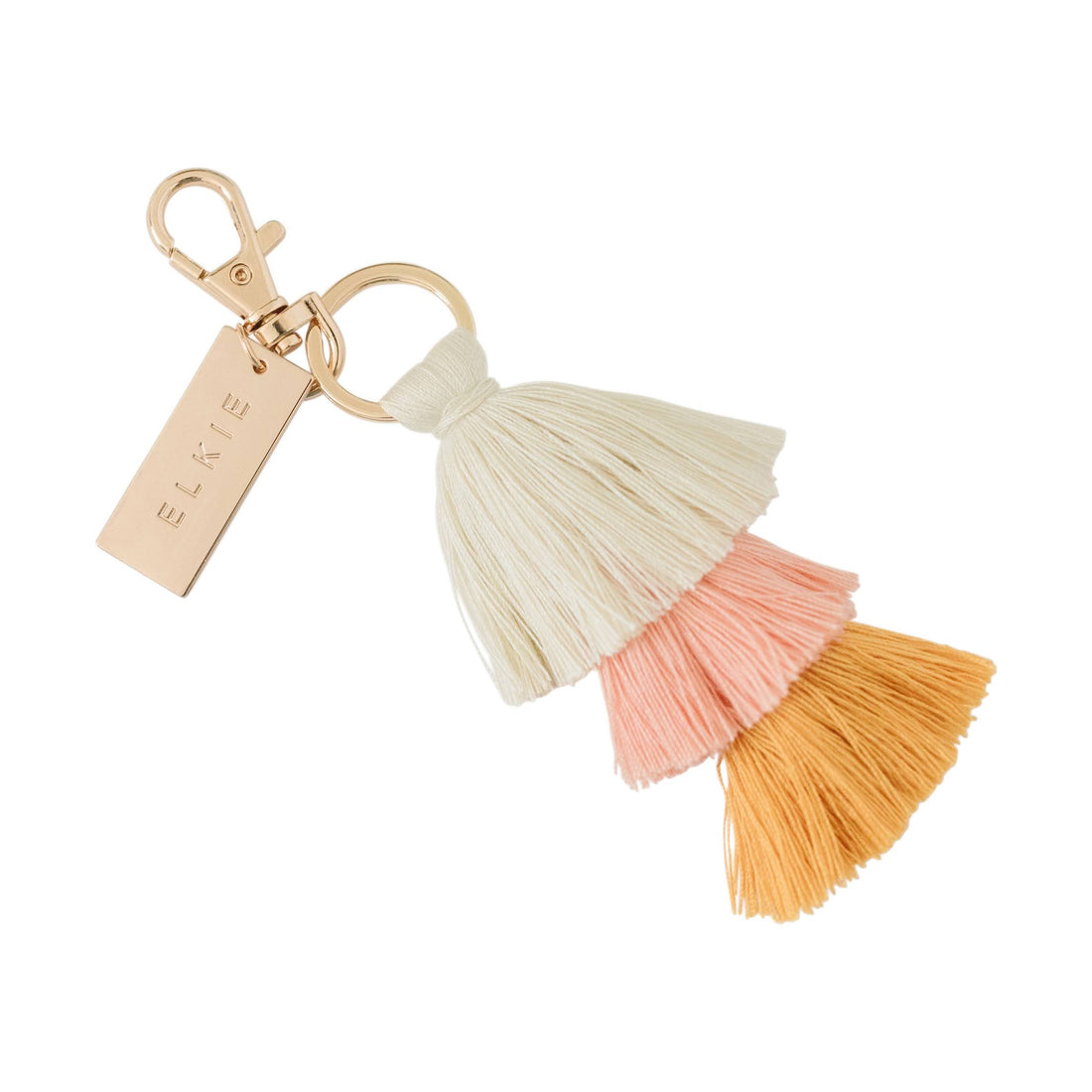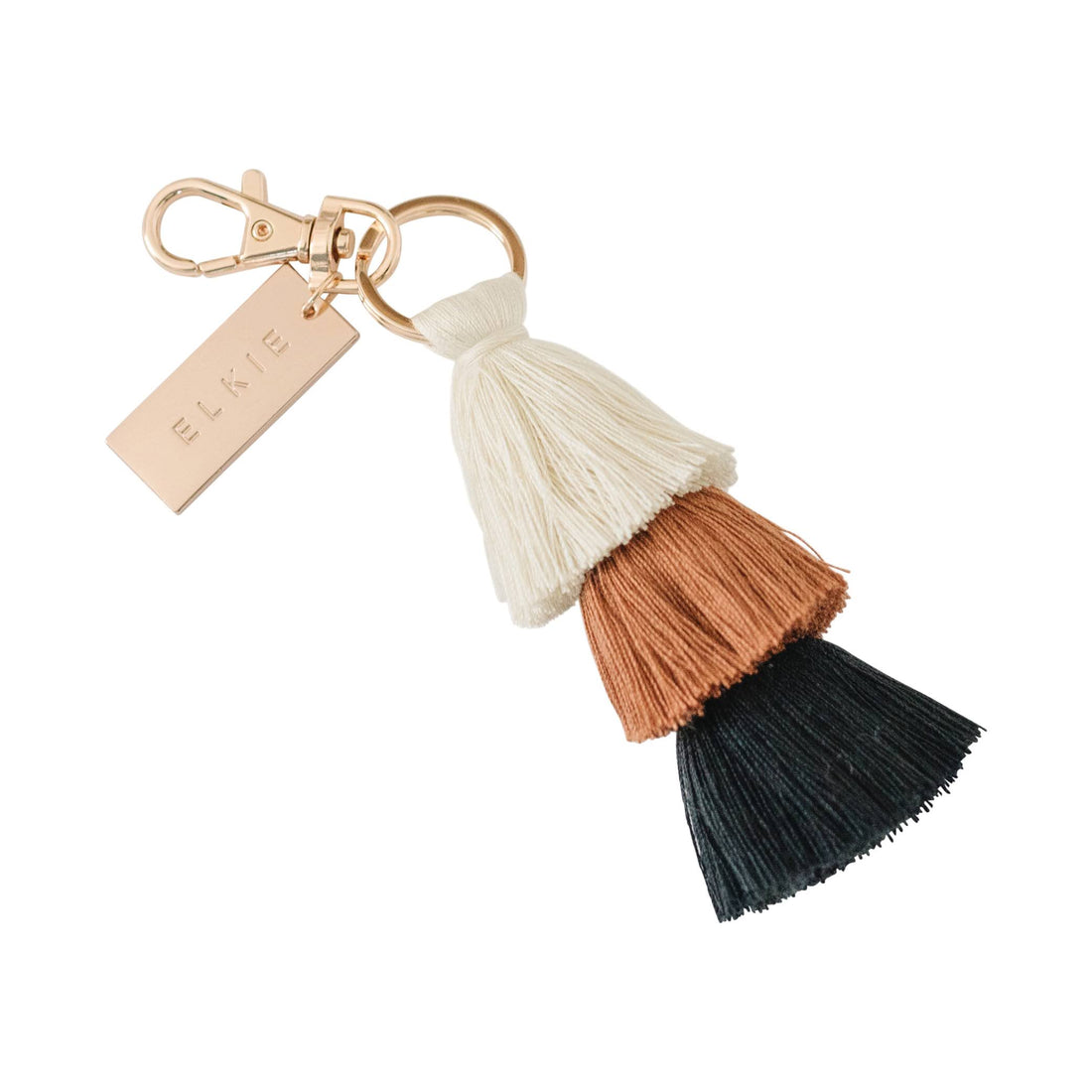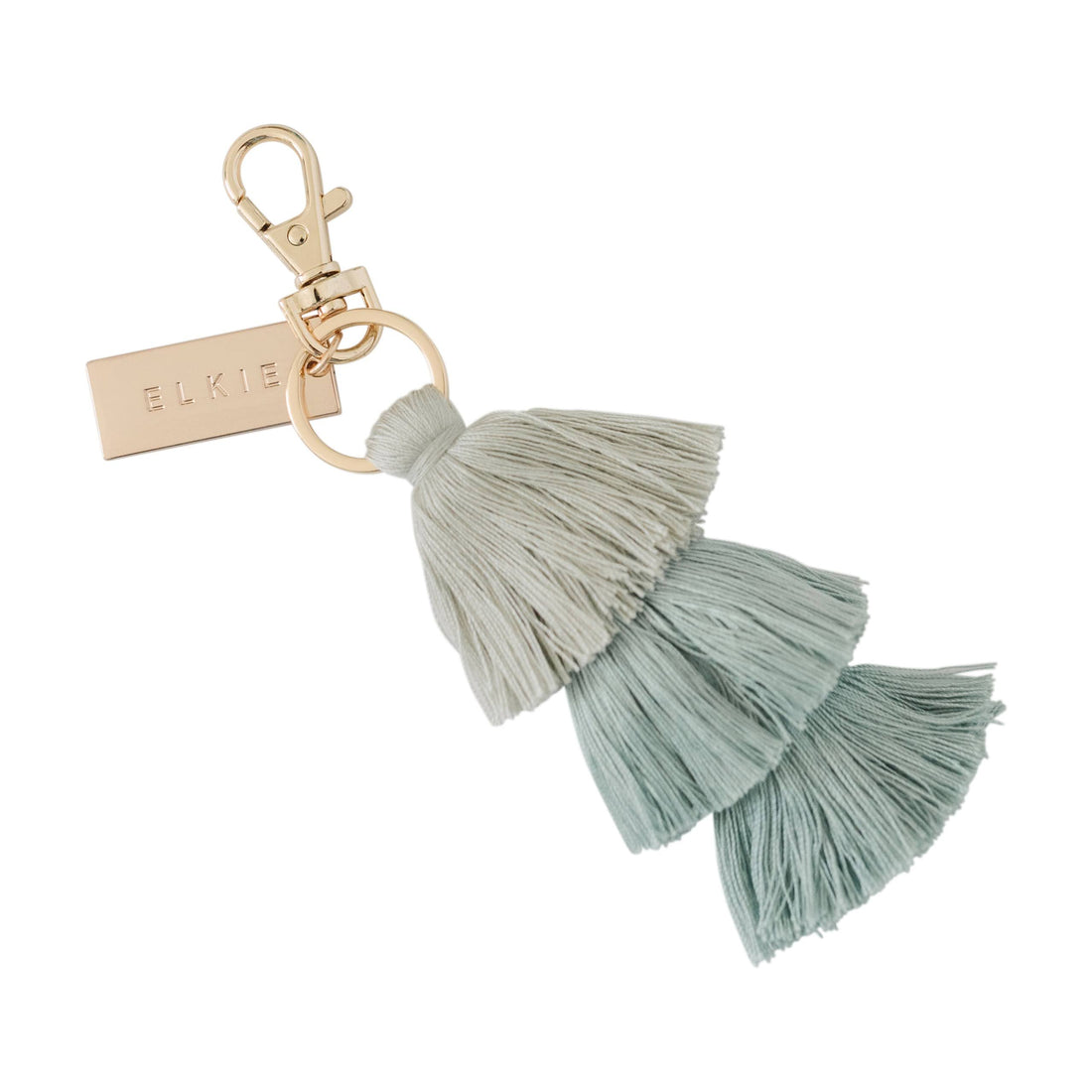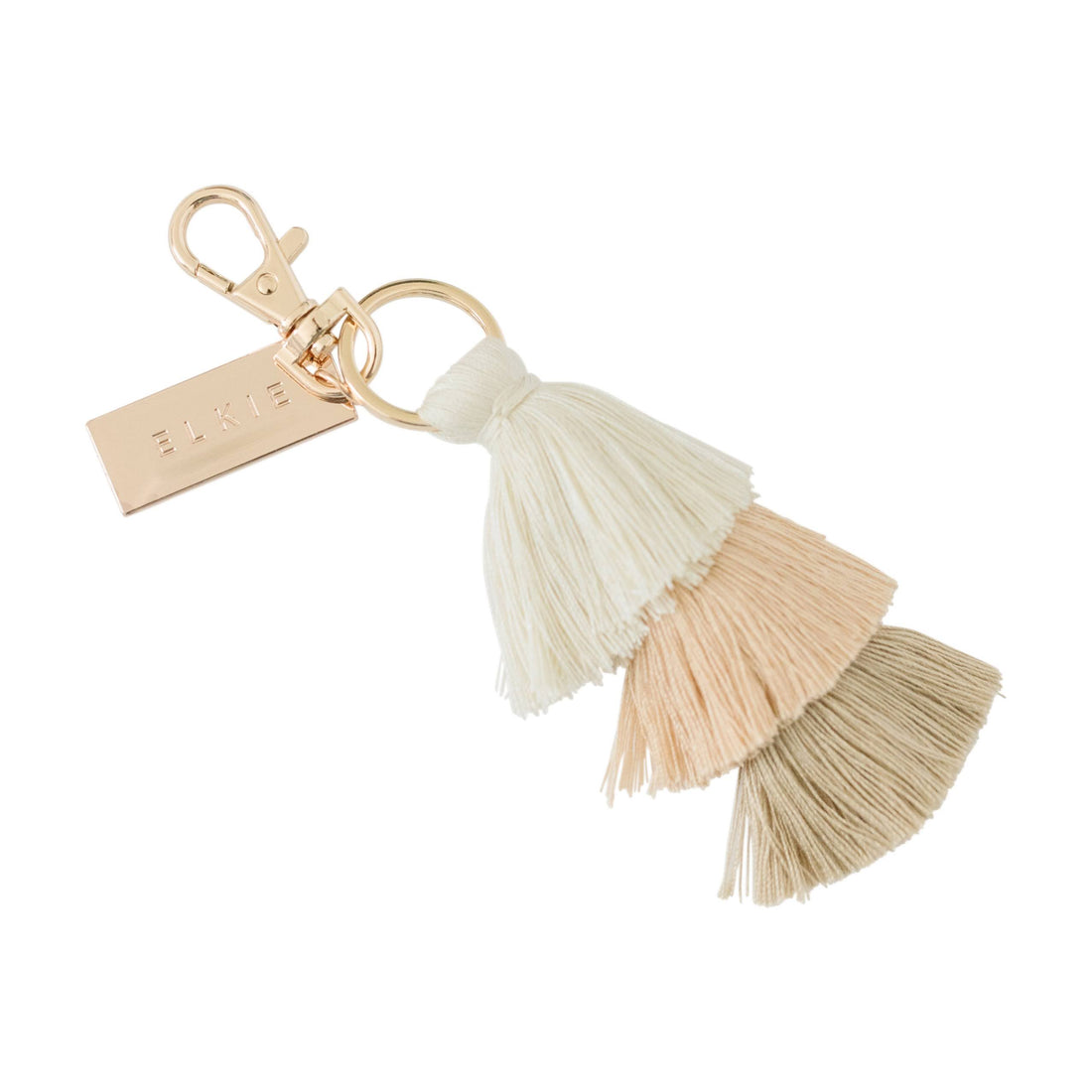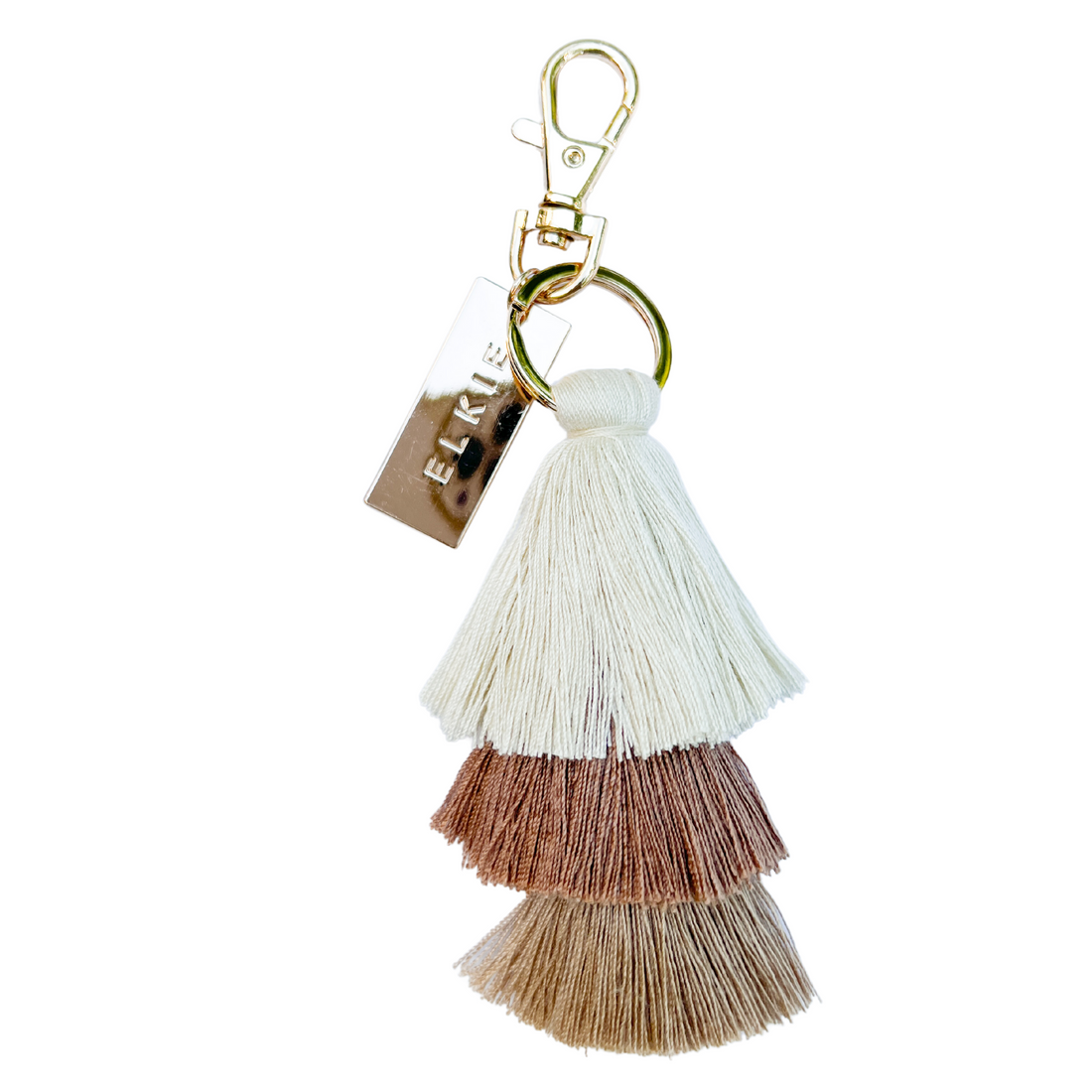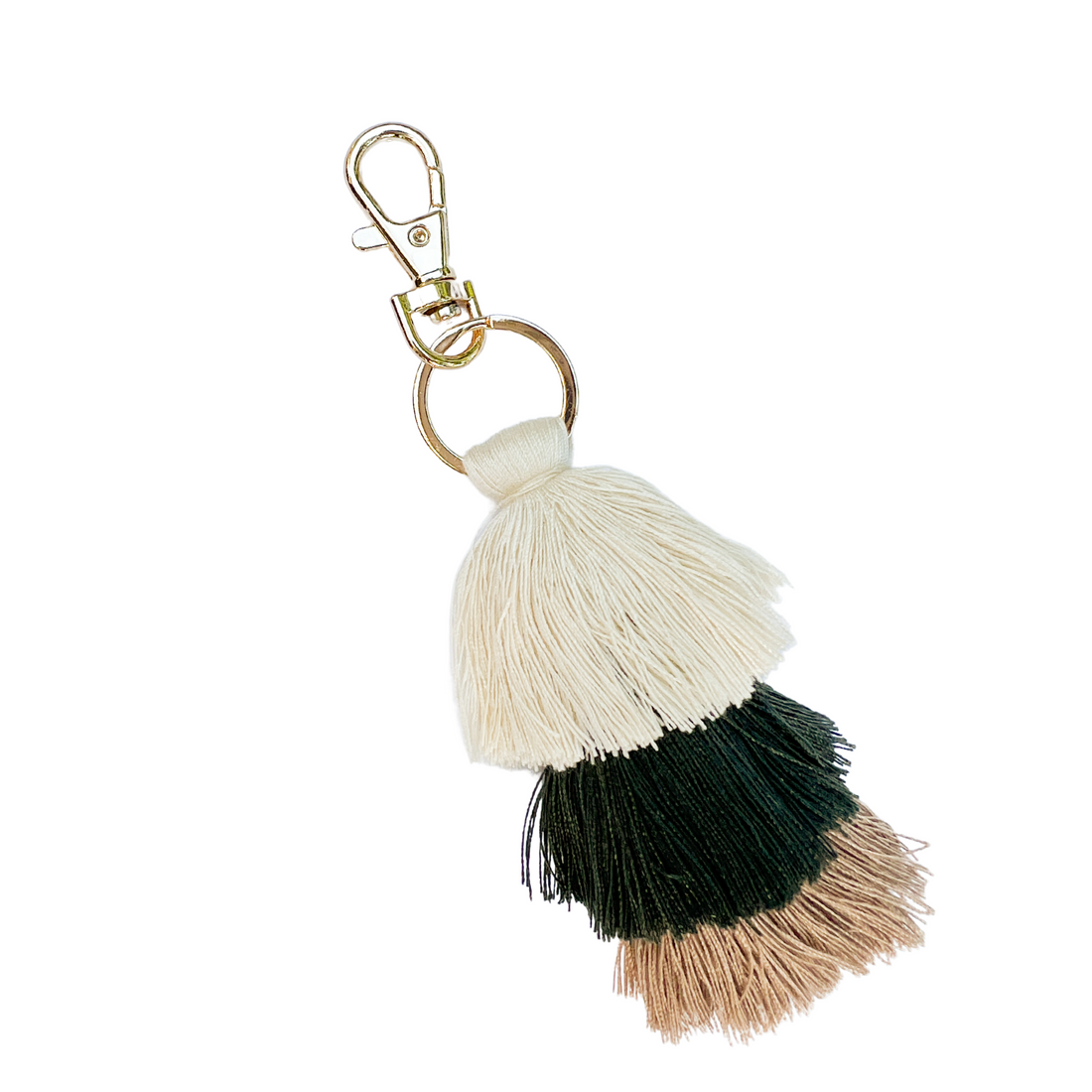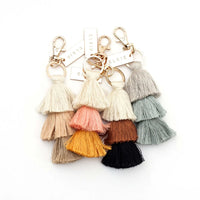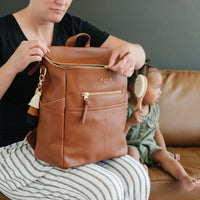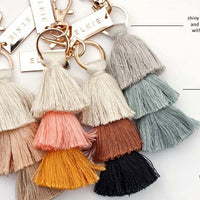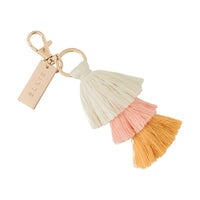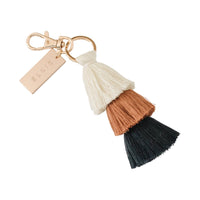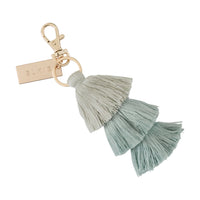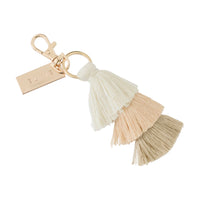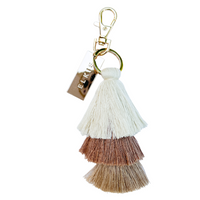 Add a touch of sophistication to your keys, wallets, or cherished Elkie bag with our finely crafted tasseled charms.
Woven from plush cotton threads, our tassels are a perfect blend of softness and durability, ensuring they remain a lasting companion to your most treasured items.
Each charm is adorned with a shimmering gold swivel key clip, making attachment effortless and enhancing the charm's overall allure.
Distinctively marked with a metal plate engraved with the Elkie logo, every charm speaks of authenticity and the premium quality associated with the Elkie brand.
double sided vegan leather
gold snap closure