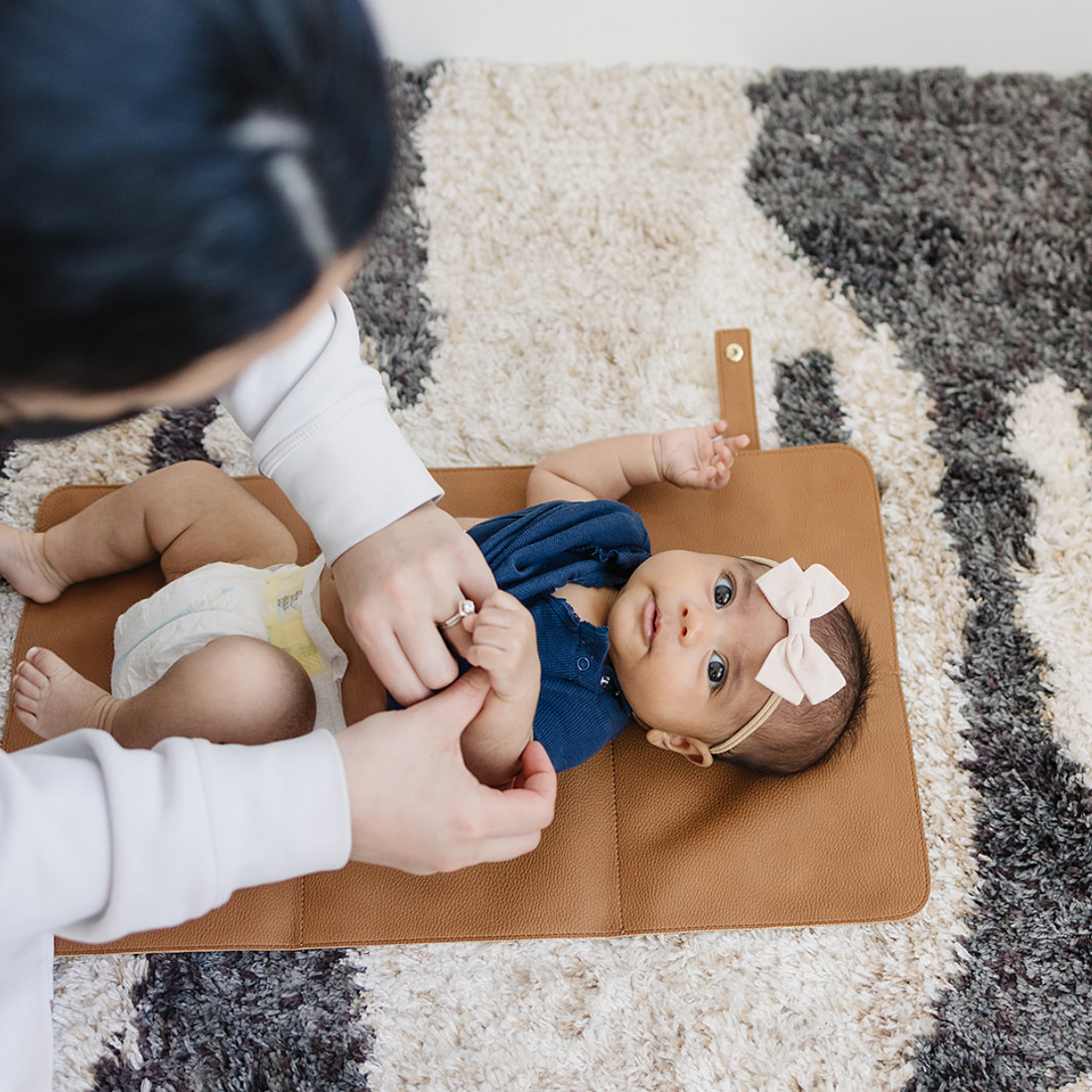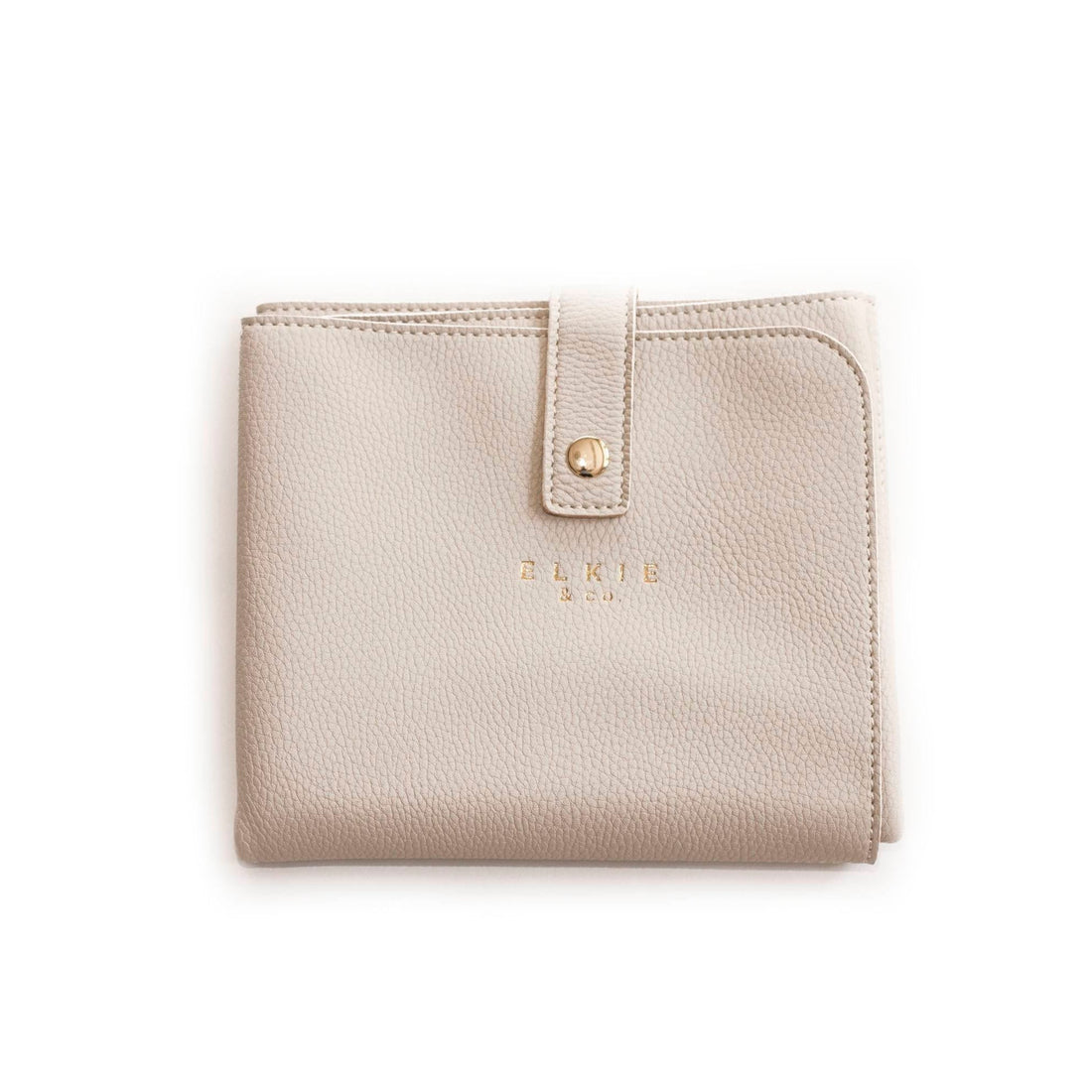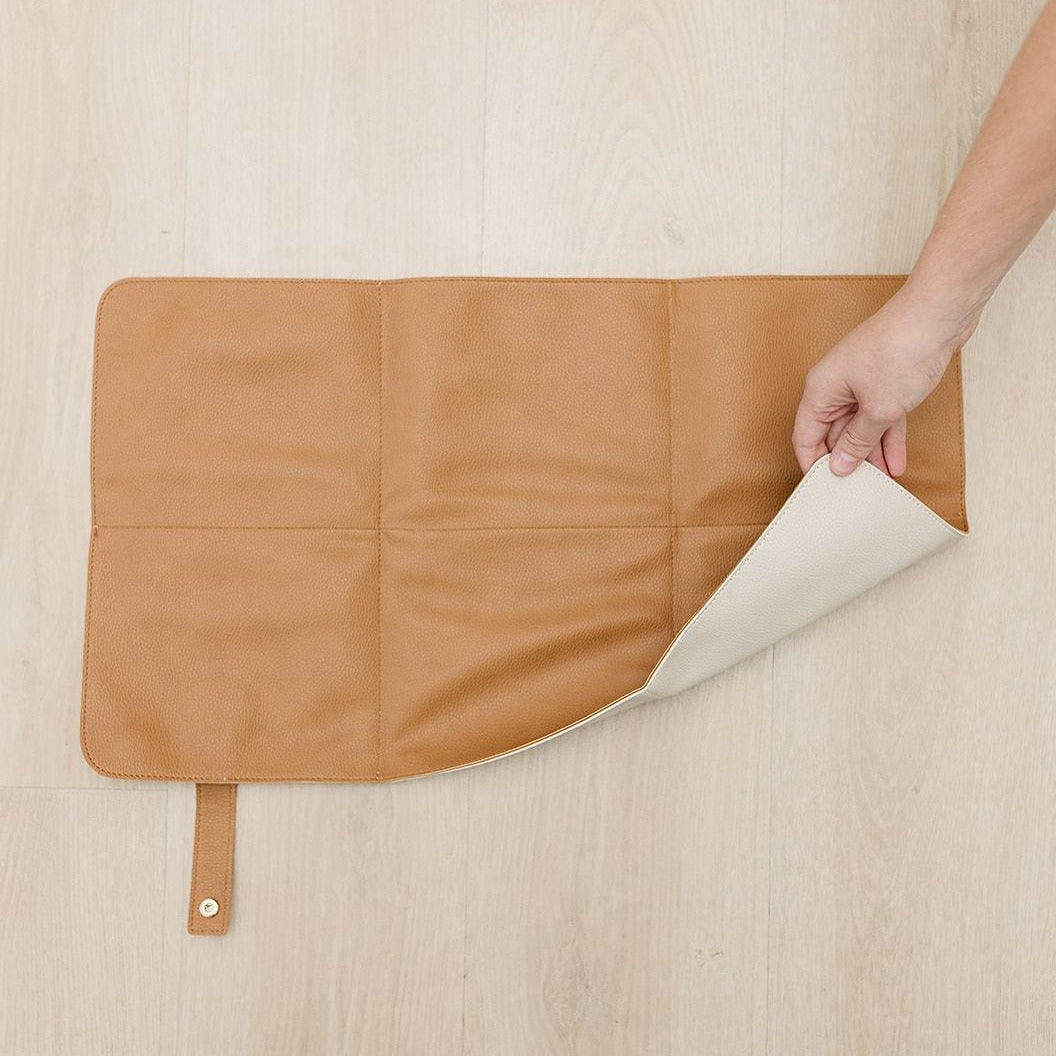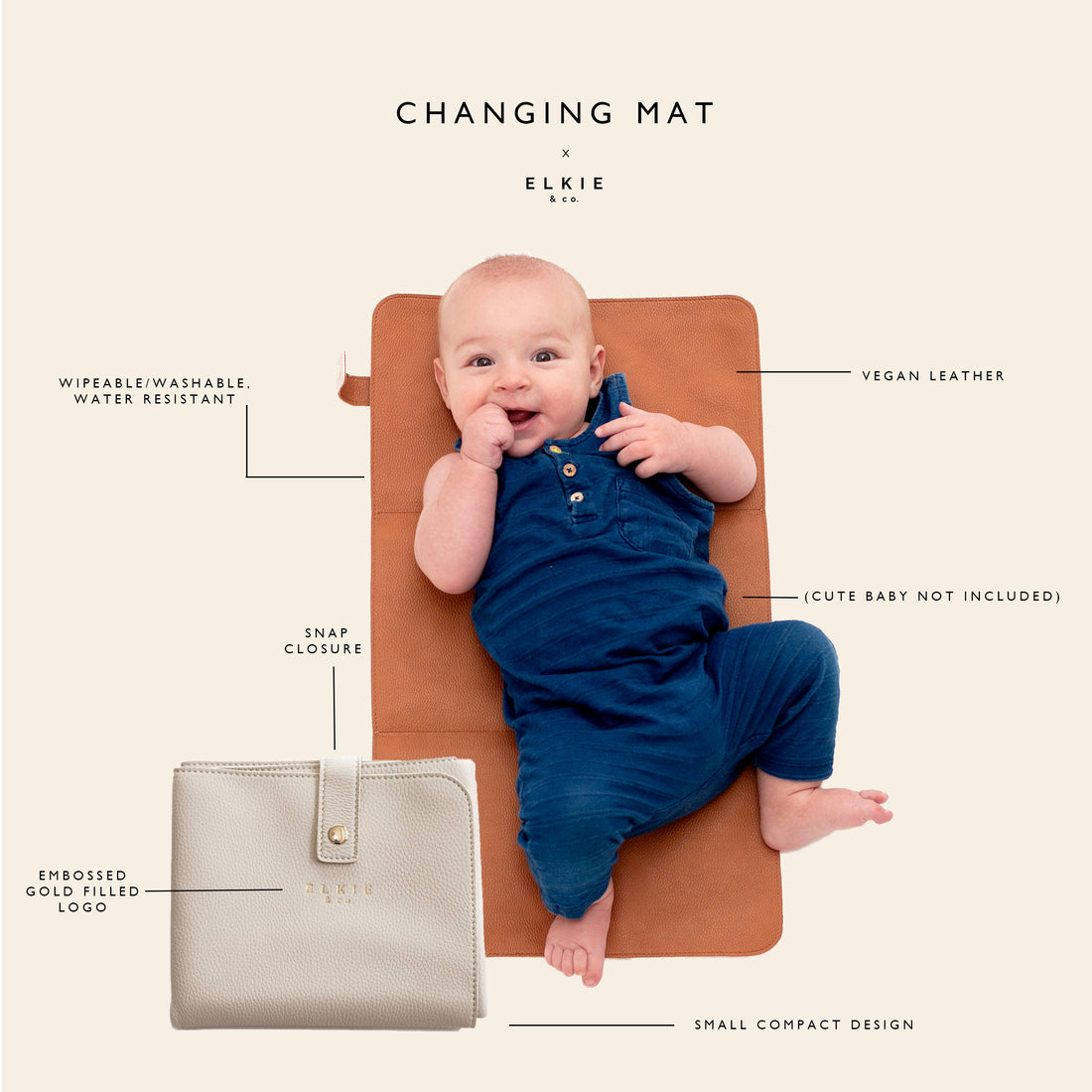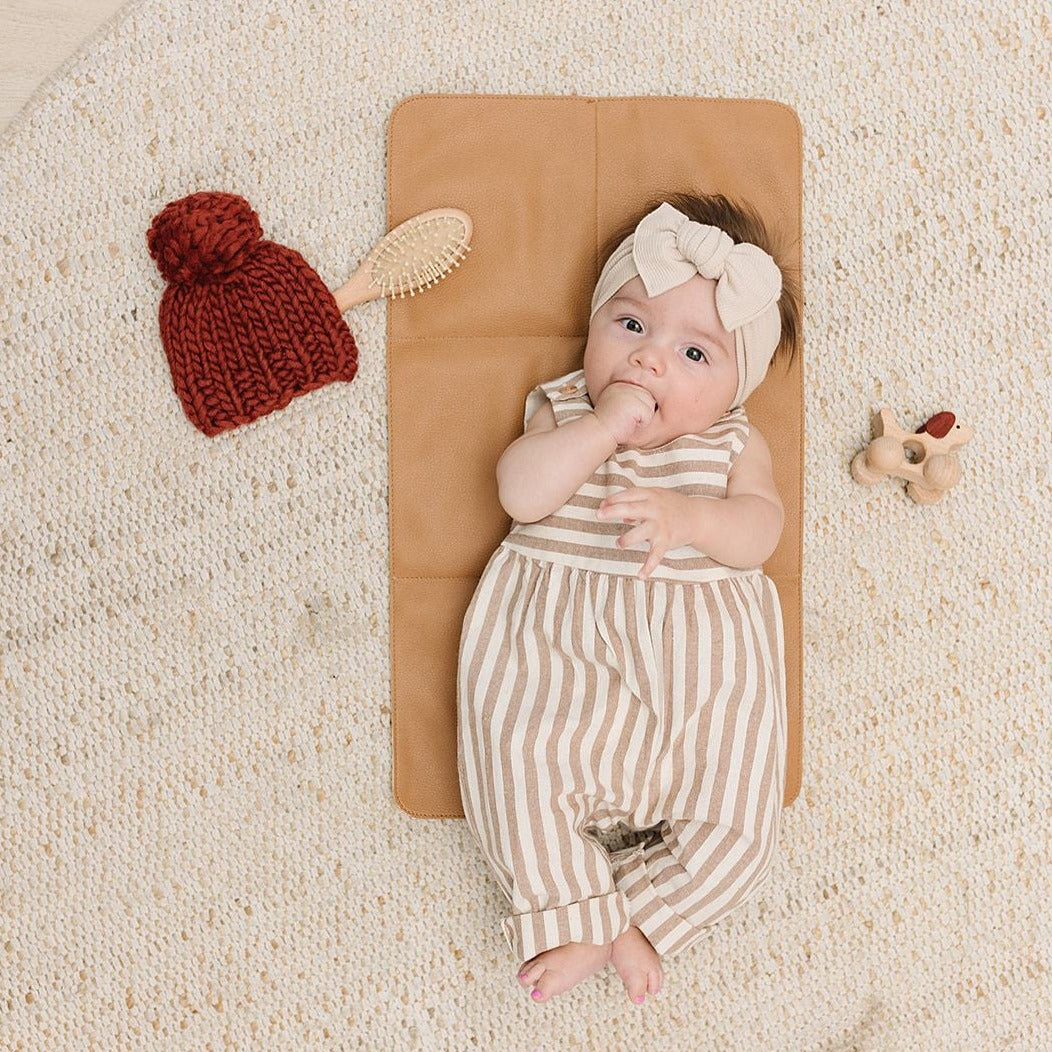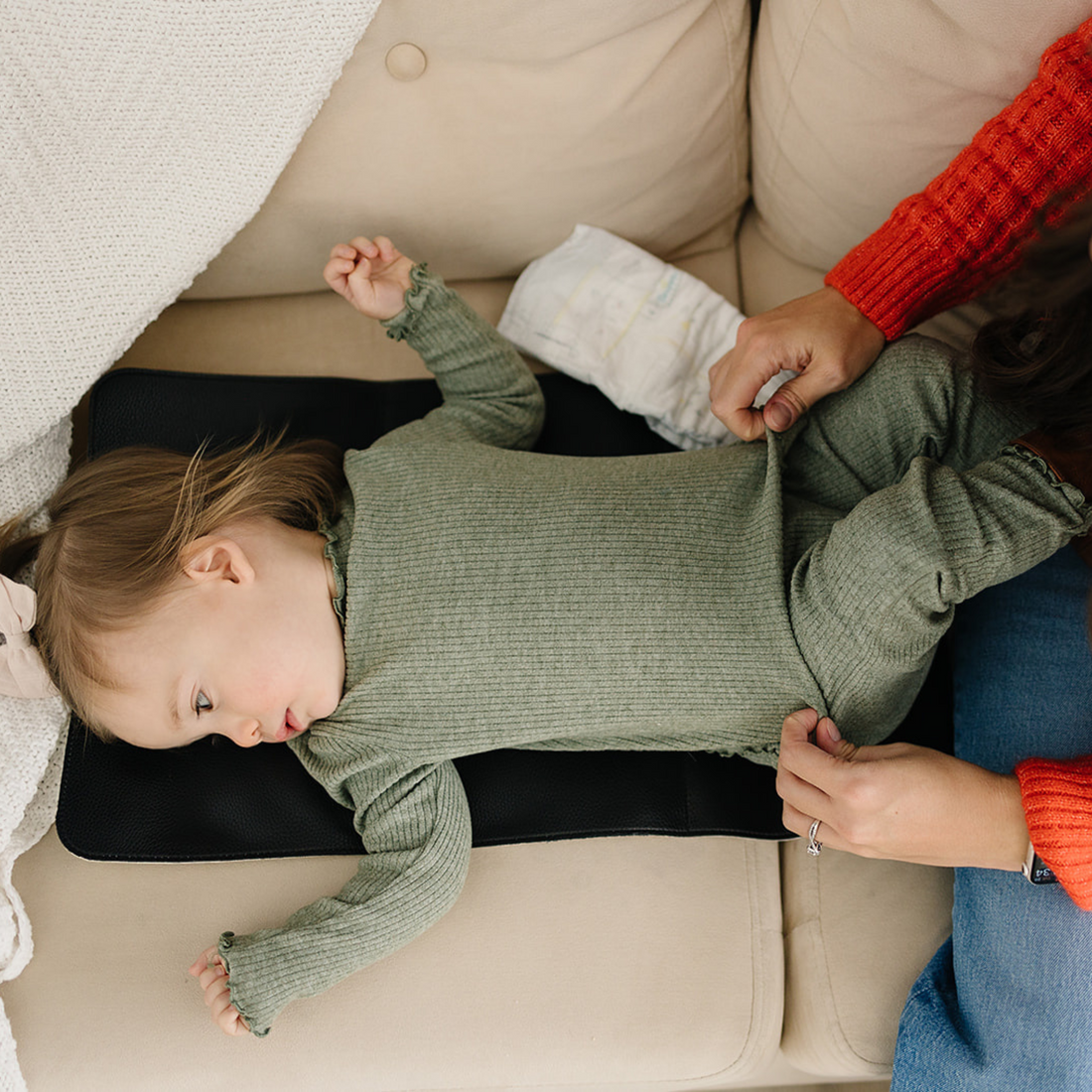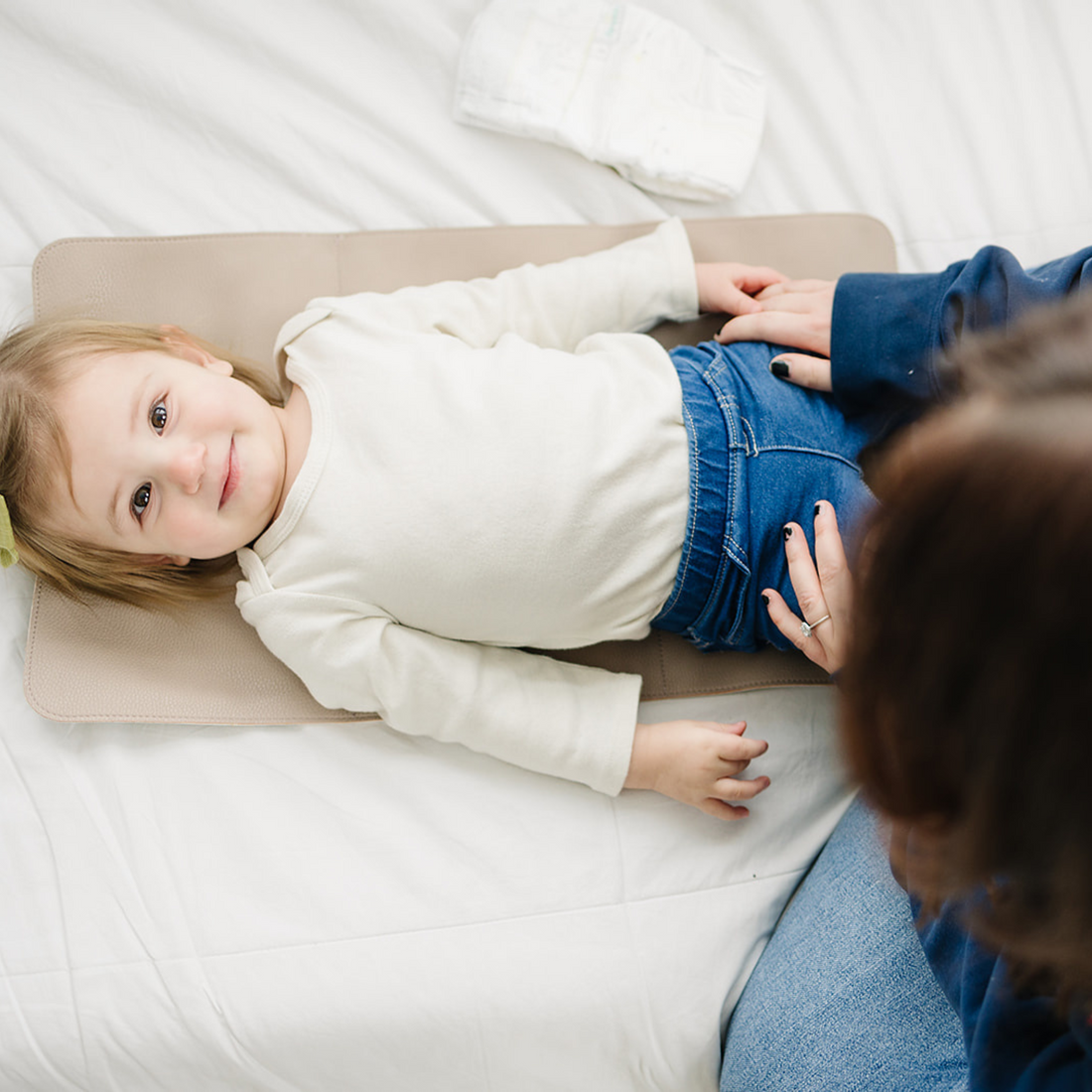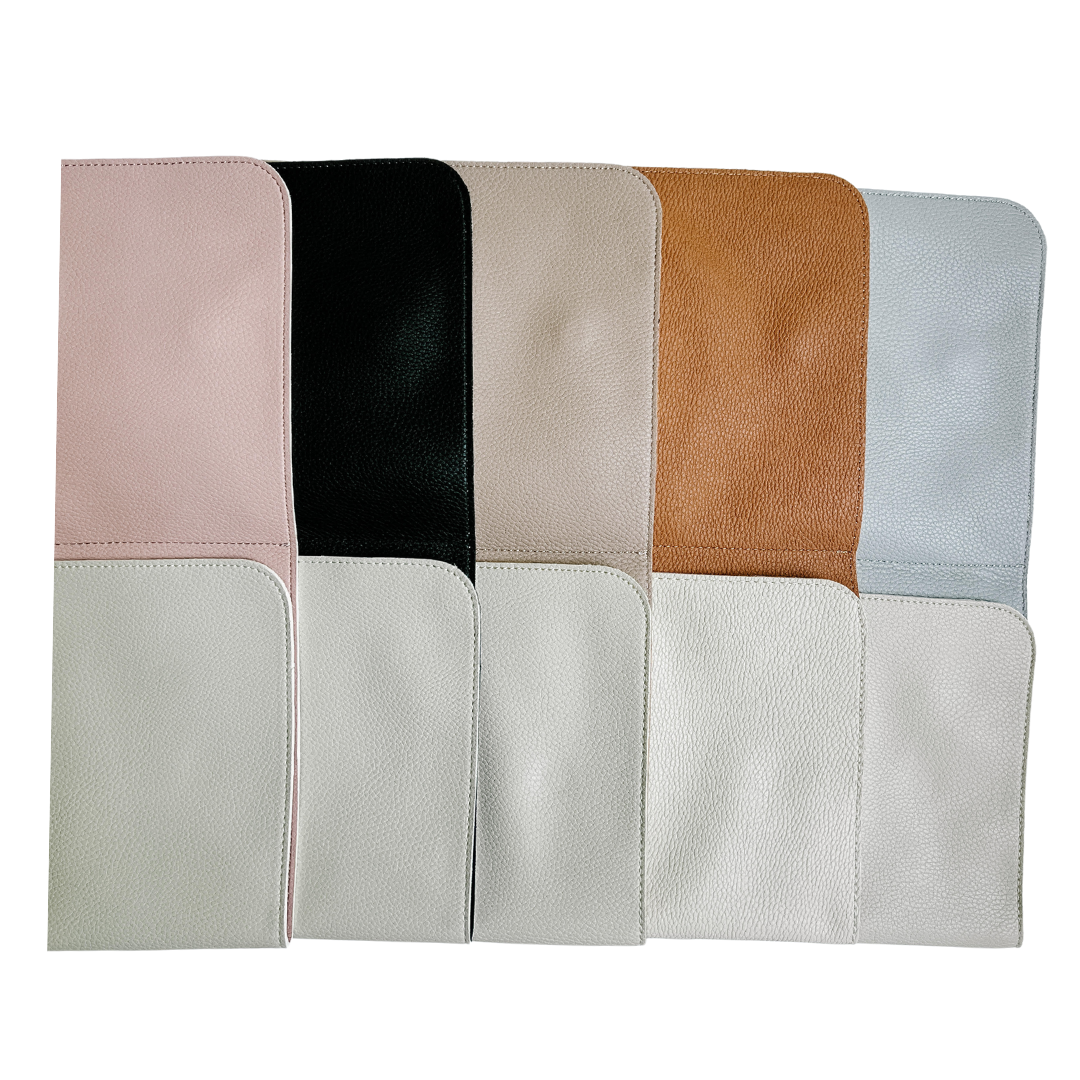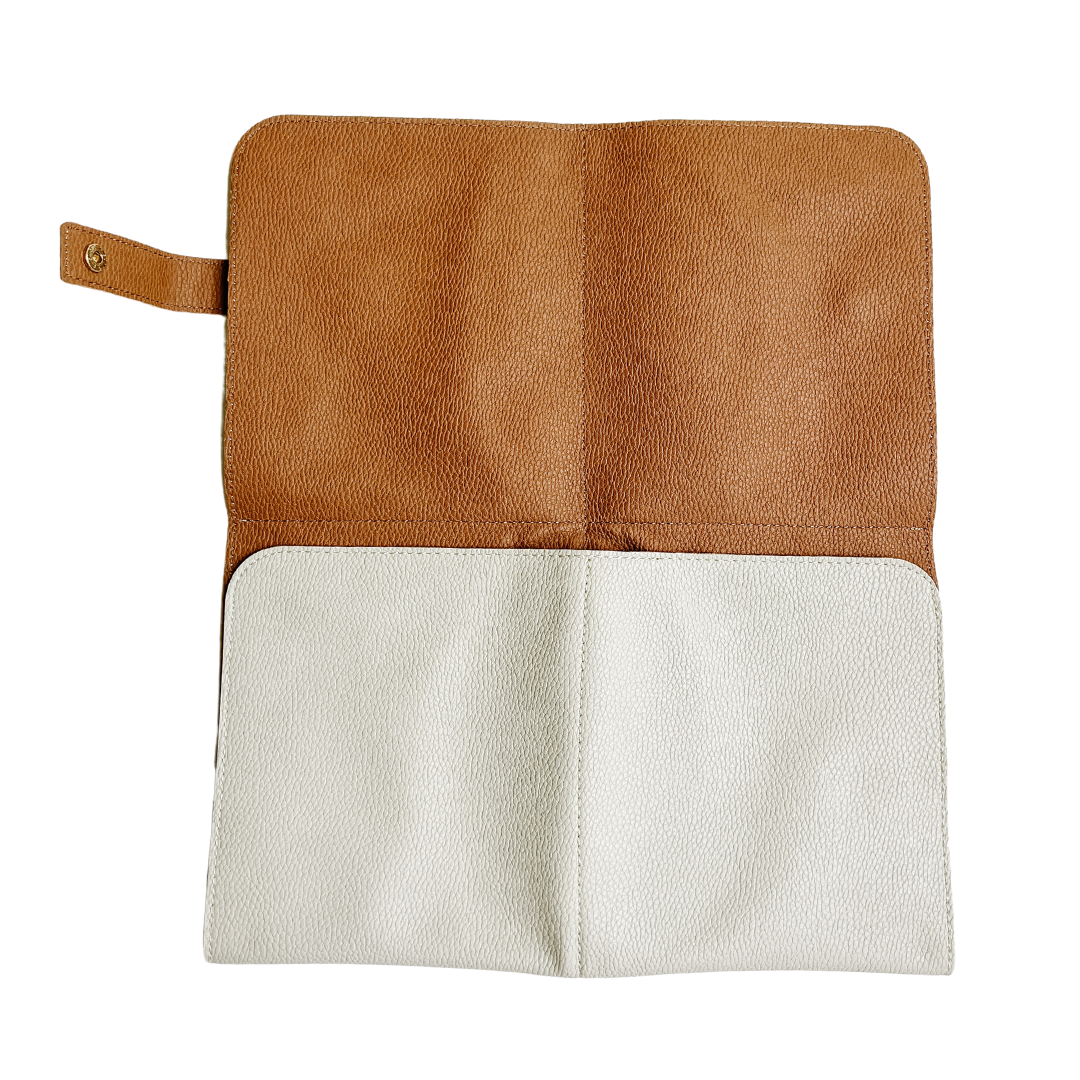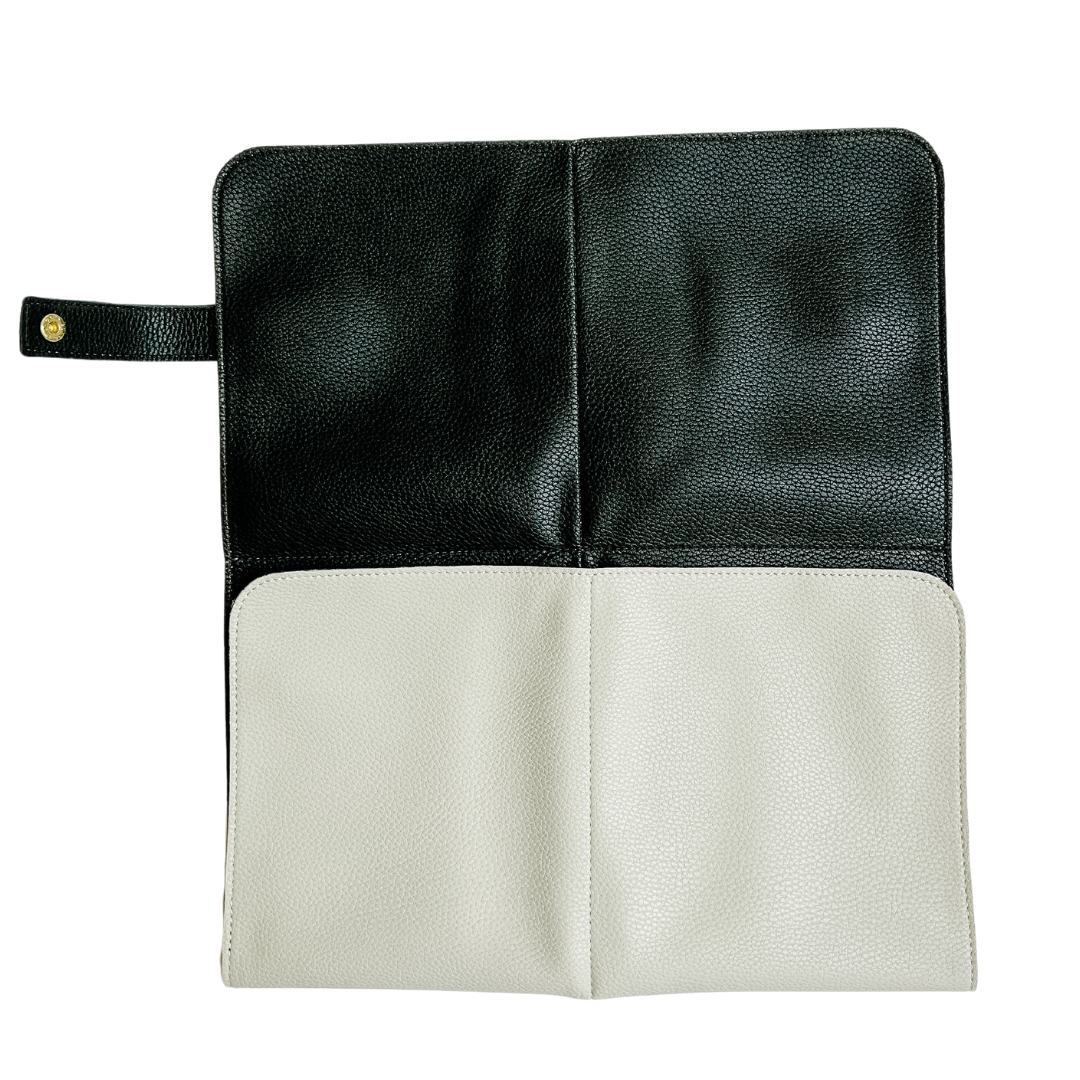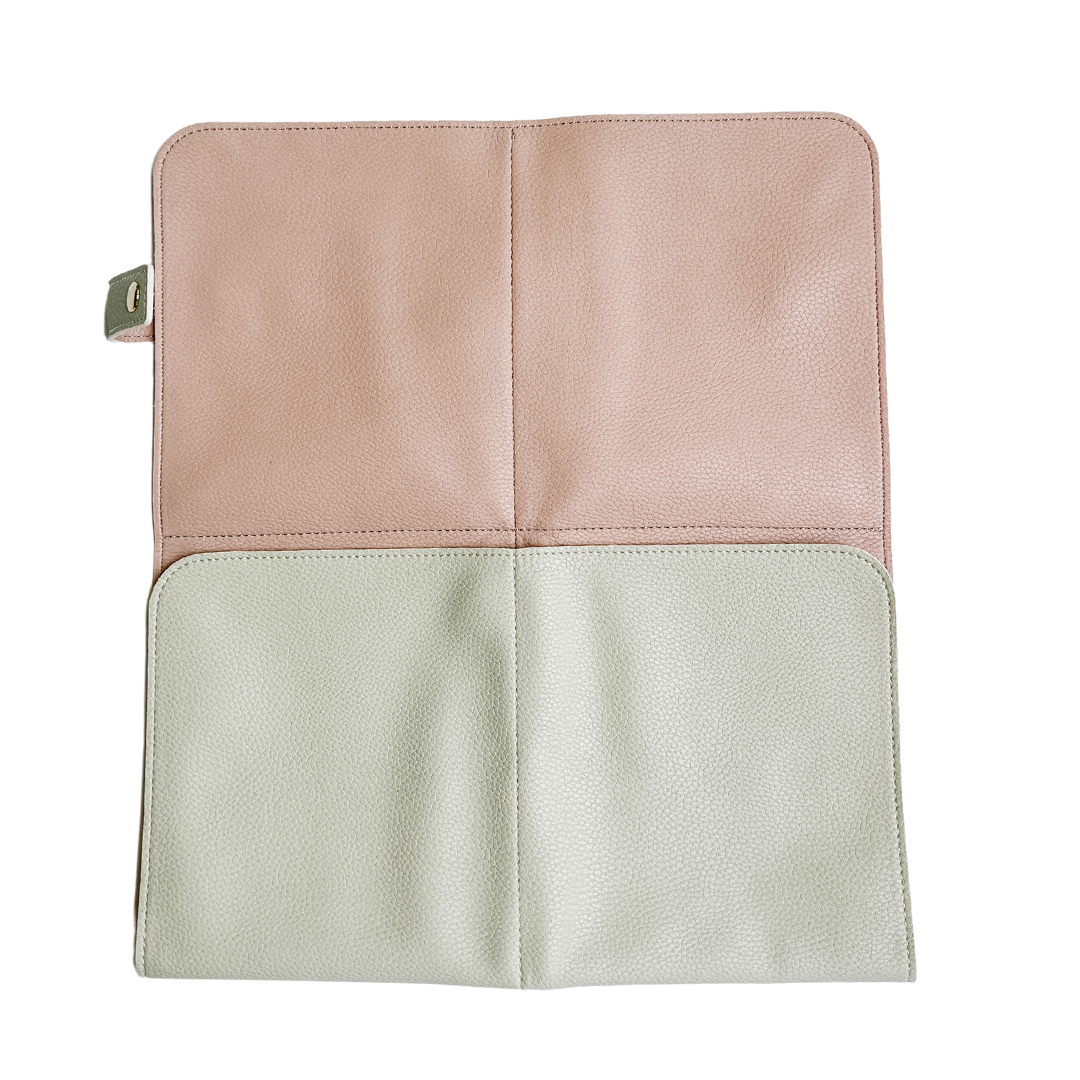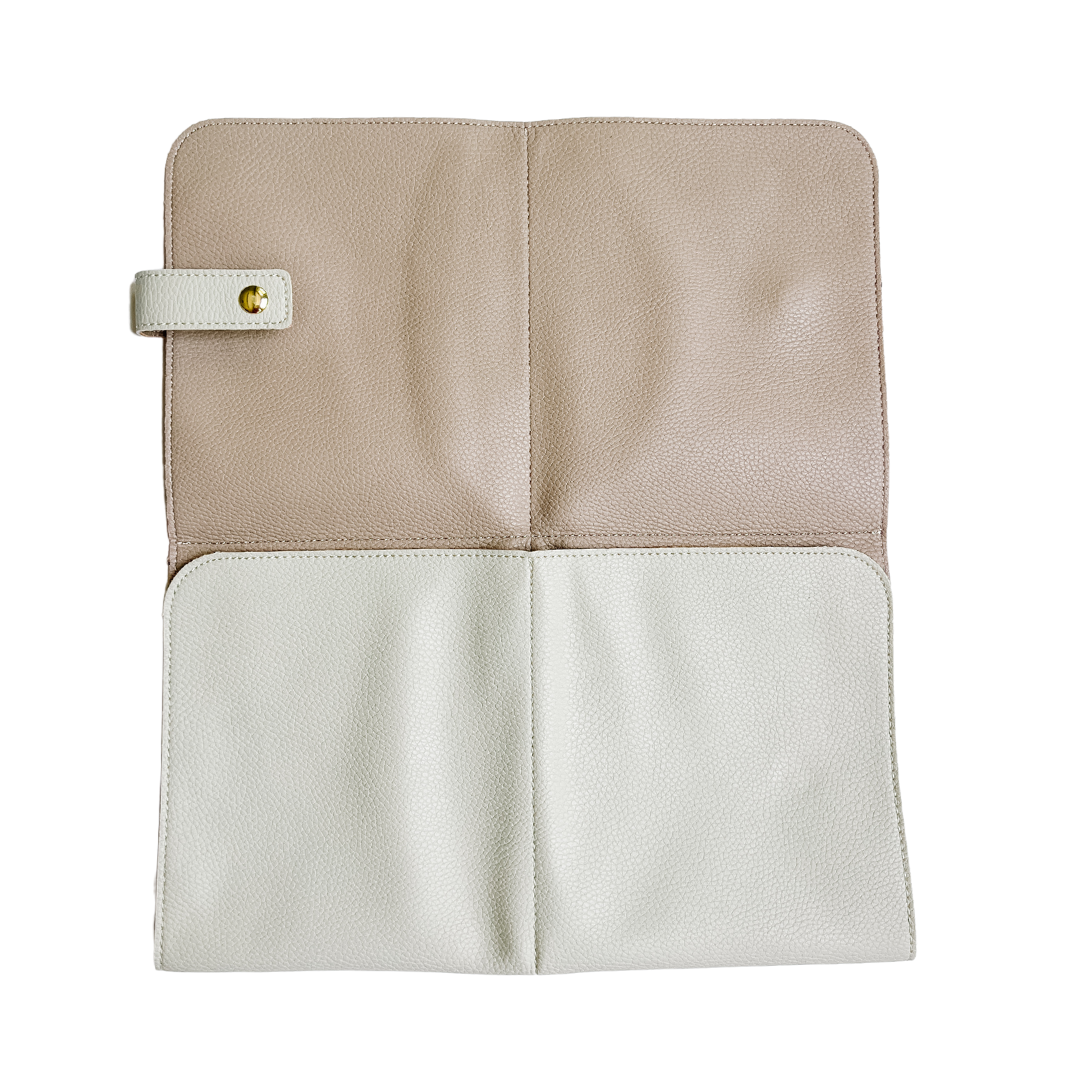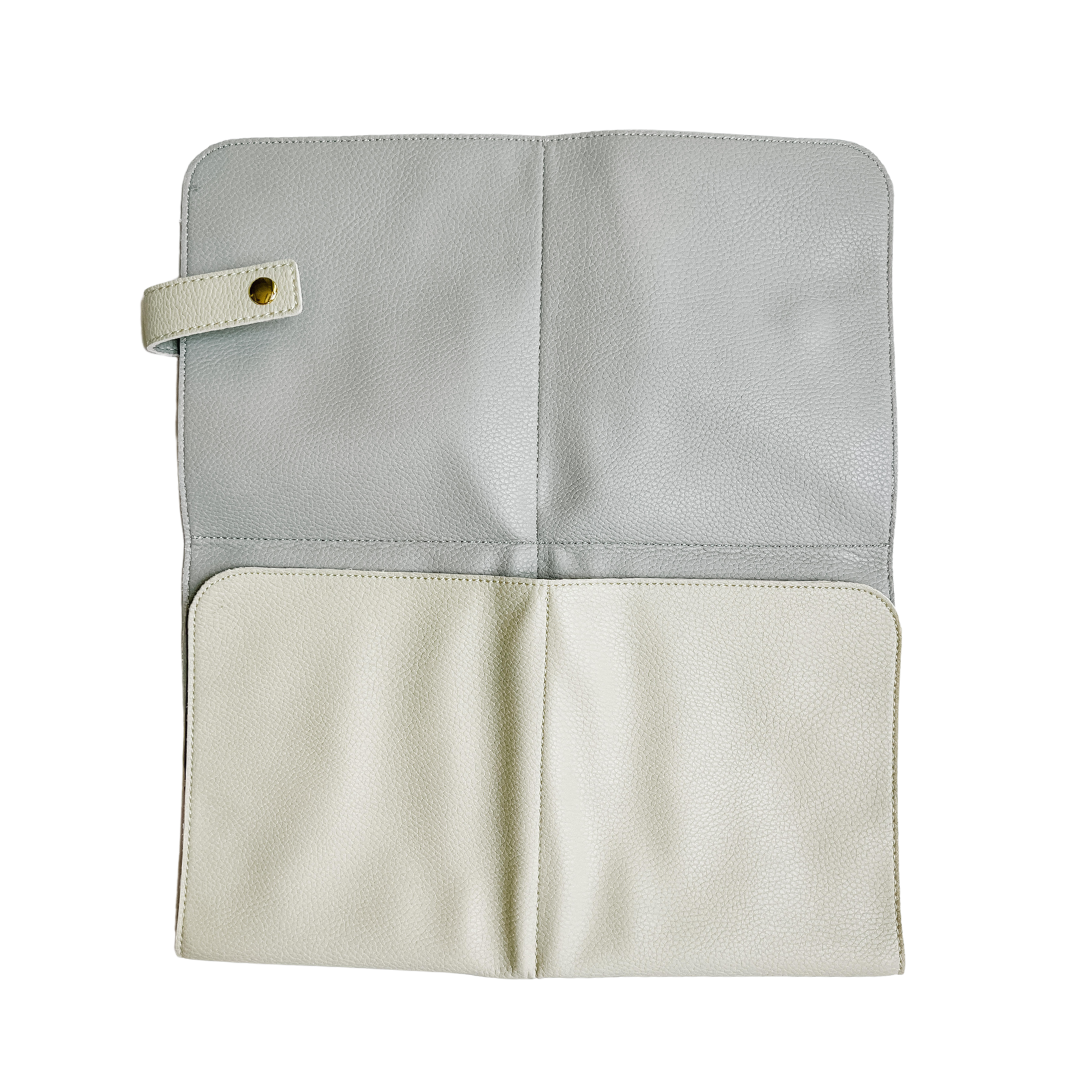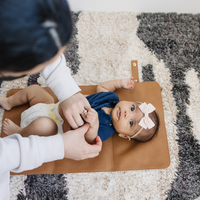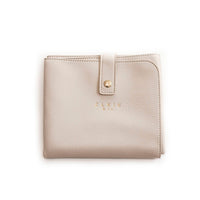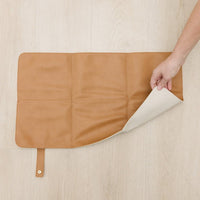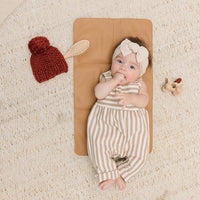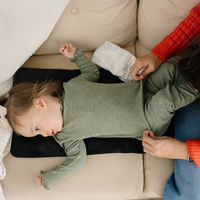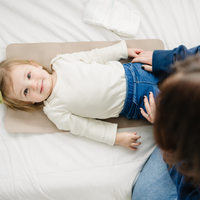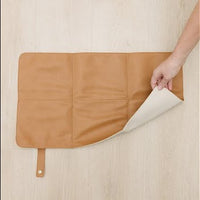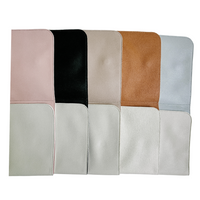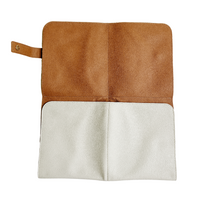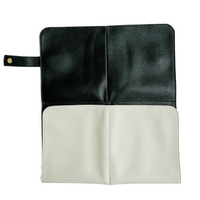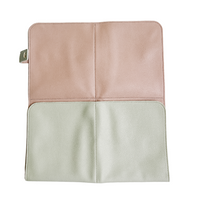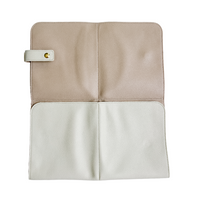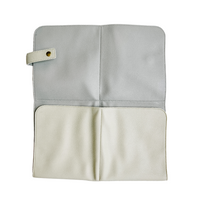 Discover the ultimate in diaper-changing convenience with our Diaper Bag Changing Mat. Specifically crafted for the modern, eco-conscious parents, this baby changing mat stands out in both function and style. Whether you're at the park, in a cafe, or jet-setting around the world, our on-the-go changing mat ensures that every diaper change is hassle-free and comfortable.
Key Features:
Double-Sided Vegan Leather: Soft to the touch yet incredibly durable, our mat features premium double-sided vegan leather that's gentle on your baby's skin. It's an eco-friendly choice that doesn't compromise on luxury.

Waterproof Design: With its superior waterproofing abilities, this diaper changing mat guarantees a mess-free and hygienic surface every time. No more concerns about spills or unexpected accidents.

Snap Closure: Our intuitive snap closure ensures that the mat stays folded and compact. Simply snap it closed after use and toss it in your bag or stroller with ease.

Portability Perfected: Lightweight and designed for the modern parent, our portable changing mat can be easily folded and stored, making it a must-have for any outing.

Universal Fit: Whether you have a tote, a backpack, or a dedicated diaper bag, this diaper bag changing mat slips in effortlessly, ensuring you're always prepared for those unexpected diaper moments.

Durable and Easy to Clean: Resistant to wear and tear, our changing mats are a breeze to clean, ensuring longevity and hygiene.
Embrace the blend of practicality and style with our baby changing mat. With its premium vegan leather and unmatched functionality, it's an indispensable addition to your baby essentials. Choose our waterproof changing mat today and experience diaper changes like never before!
Double-Sided Design: Our changing mat offers dual functionality, with two distinct sides to cater to your baby's needs. The soft, plush side provides a gentle and cozy surface for your little one to lie on during diaper changes. On the reverse side, a sleek vegan leather surface adds a touch of sophistication while ensuring easy cleaning and maintenance.
Premium Vegan Leather: Made from high-quality vegan leather, this changing mat offers a cruelty-free and sustainable alternative to traditional materials. The vegan leather surface is free from animal-derived components, making it a perfect choice for conscious consumers who want to minimize their environmental impact without compromising on quality.
Portable and Travel-Friendly: Designed with convenience in mind, our changing mat is lightweight and easily foldable, making it an ideal companion for parents on the go. Whether you're visiting family, going on vacation, or simply running errands, this mat can be effortlessly tucked into your diaper bag, ensuring you're always prepared for diaper changes wherever you are.
Stylish and Versatile: Our double-sided changing mat features a timeless design that complements any nursery or diaper changing area. The vegan leather surface adds a touch of sophistication and elegance, elevating the aesthetics of your baby's space. Available in a range of trendy colors and patterns, you can choose the mat that best suits your personal style.
Folded: 7.25″ x 7.25″ x 1″
Unfolded: 14″ x 22″