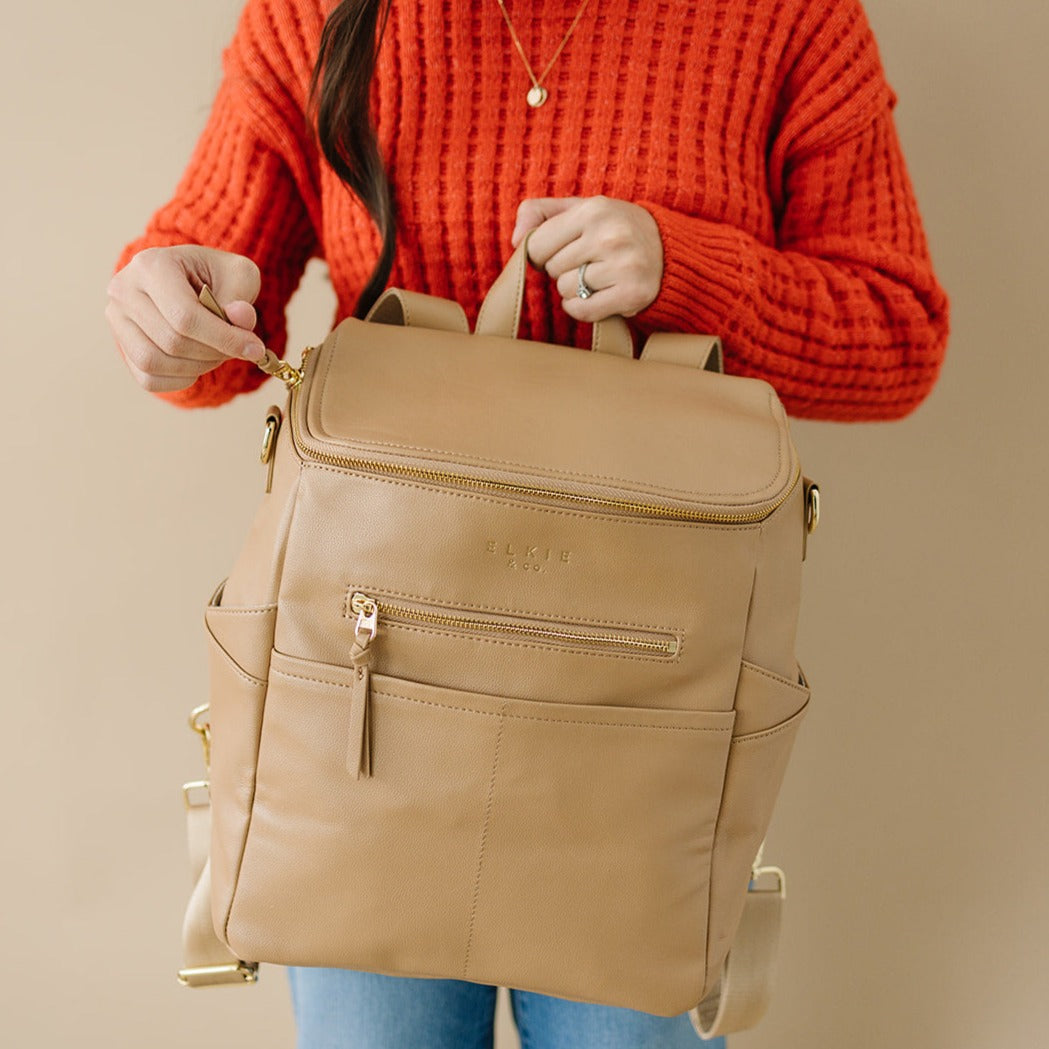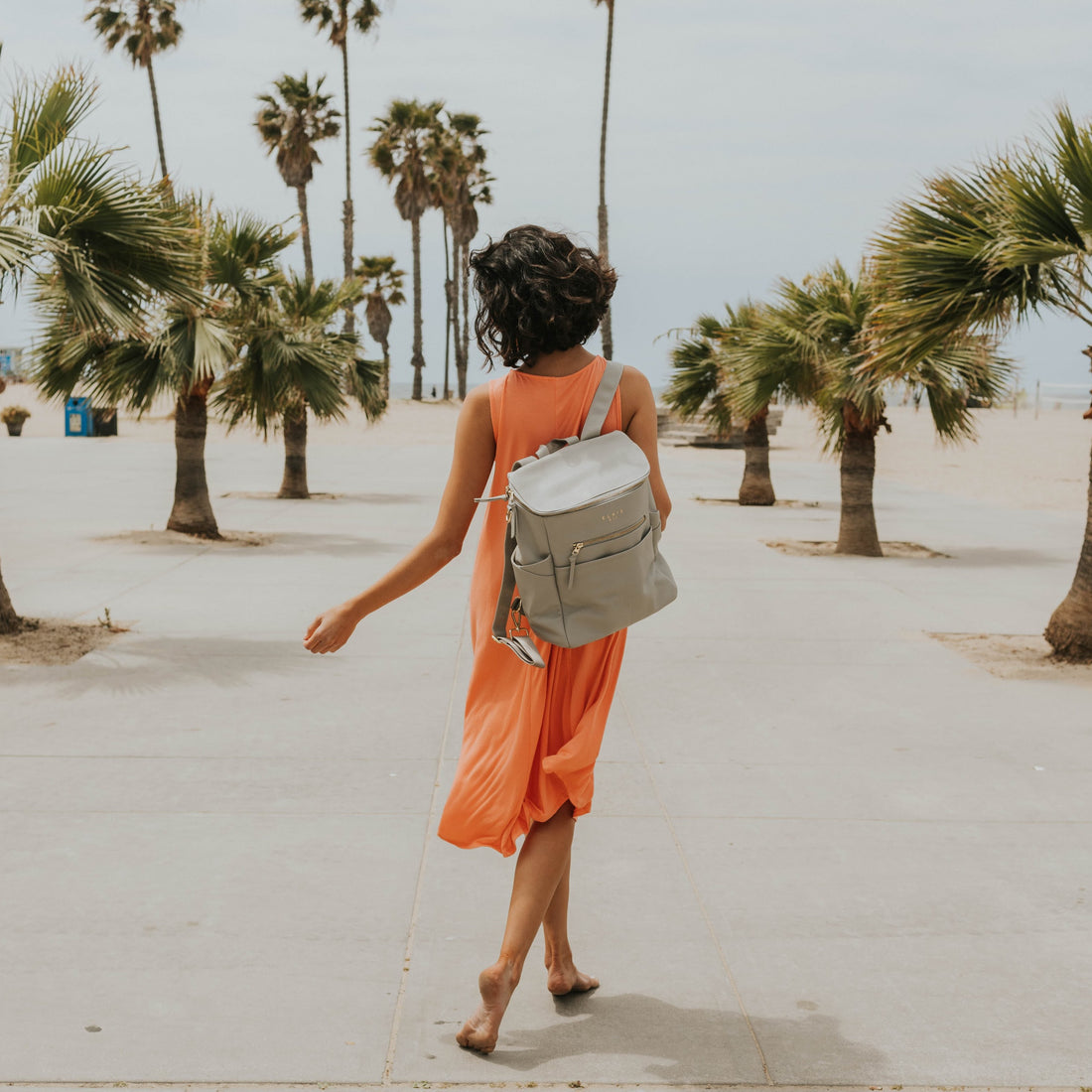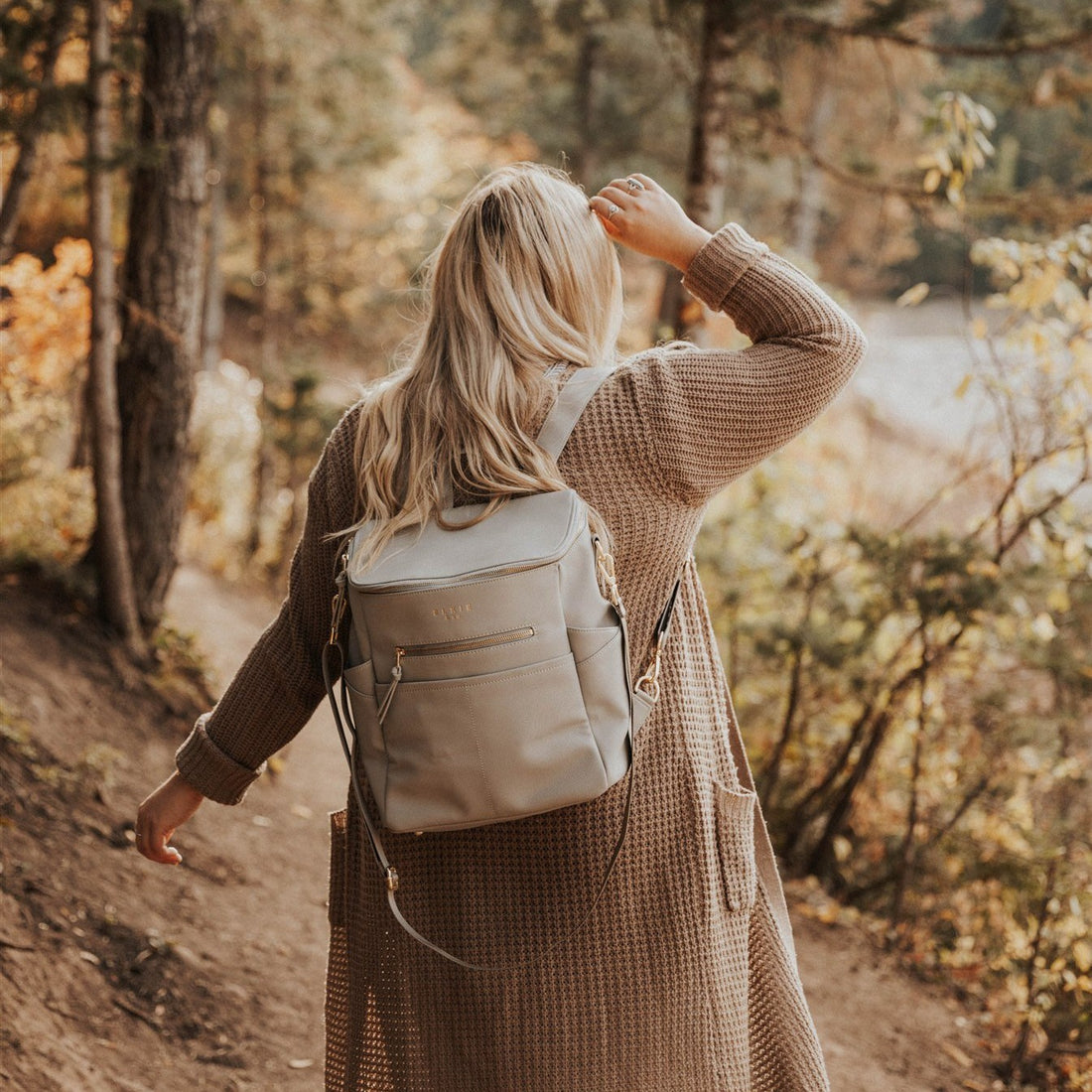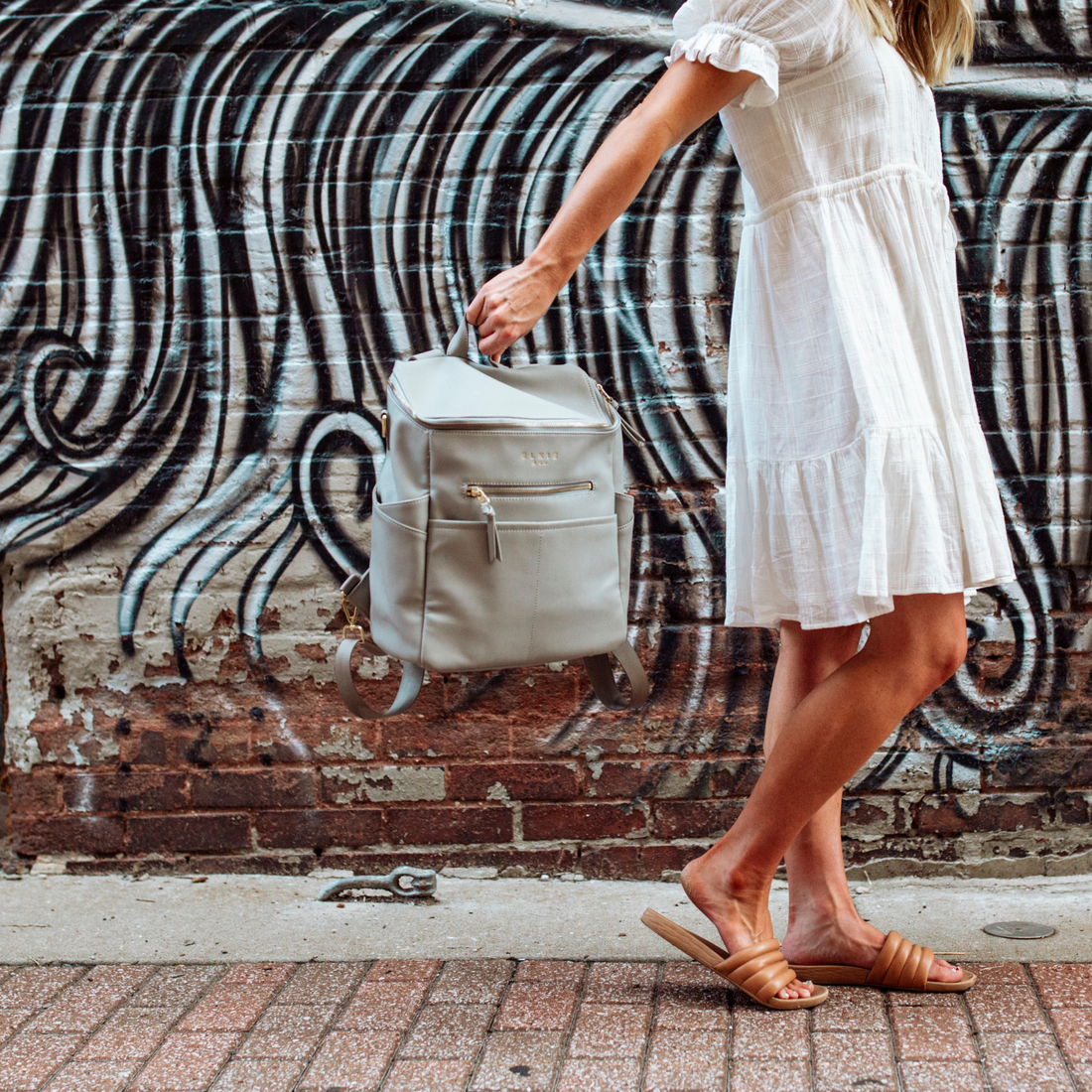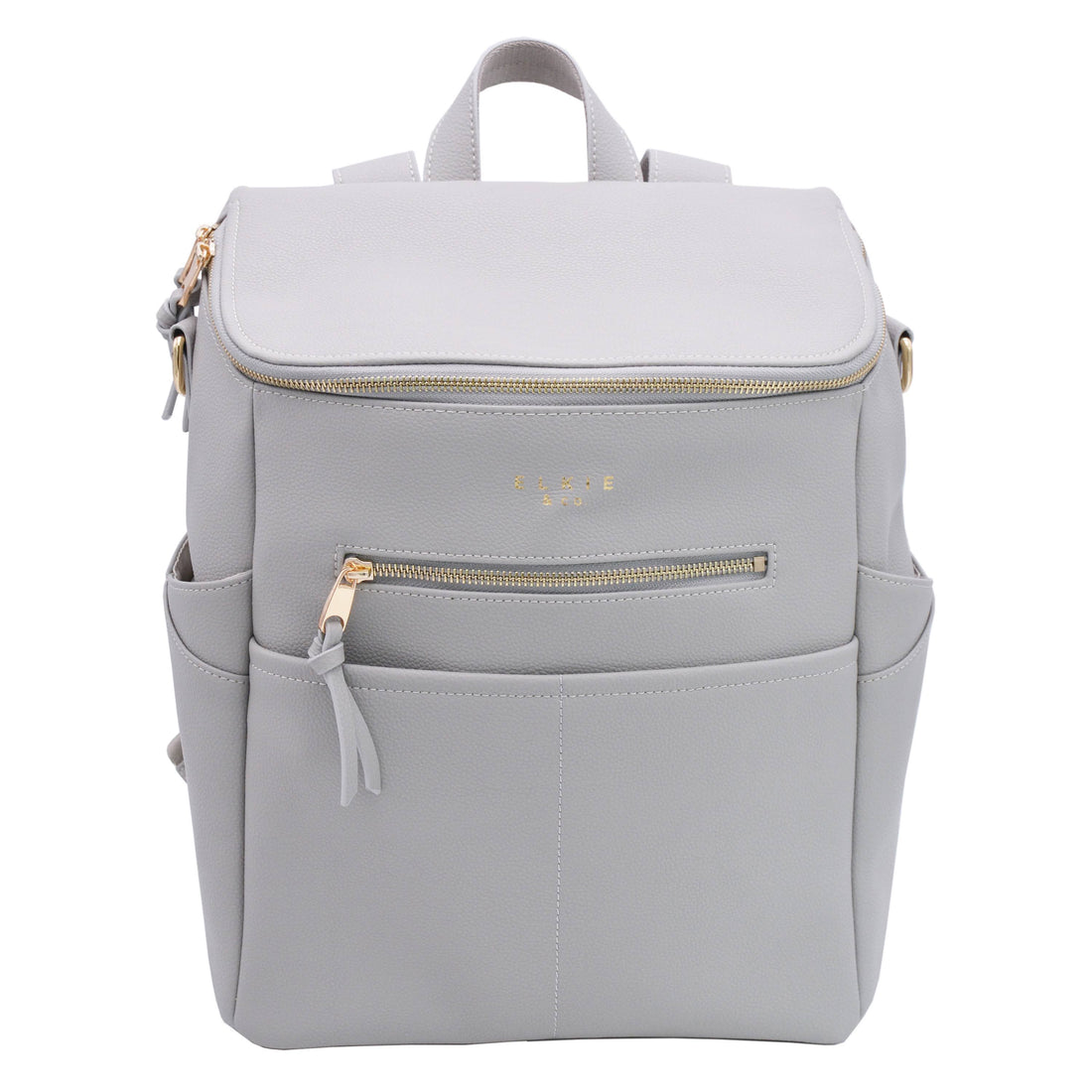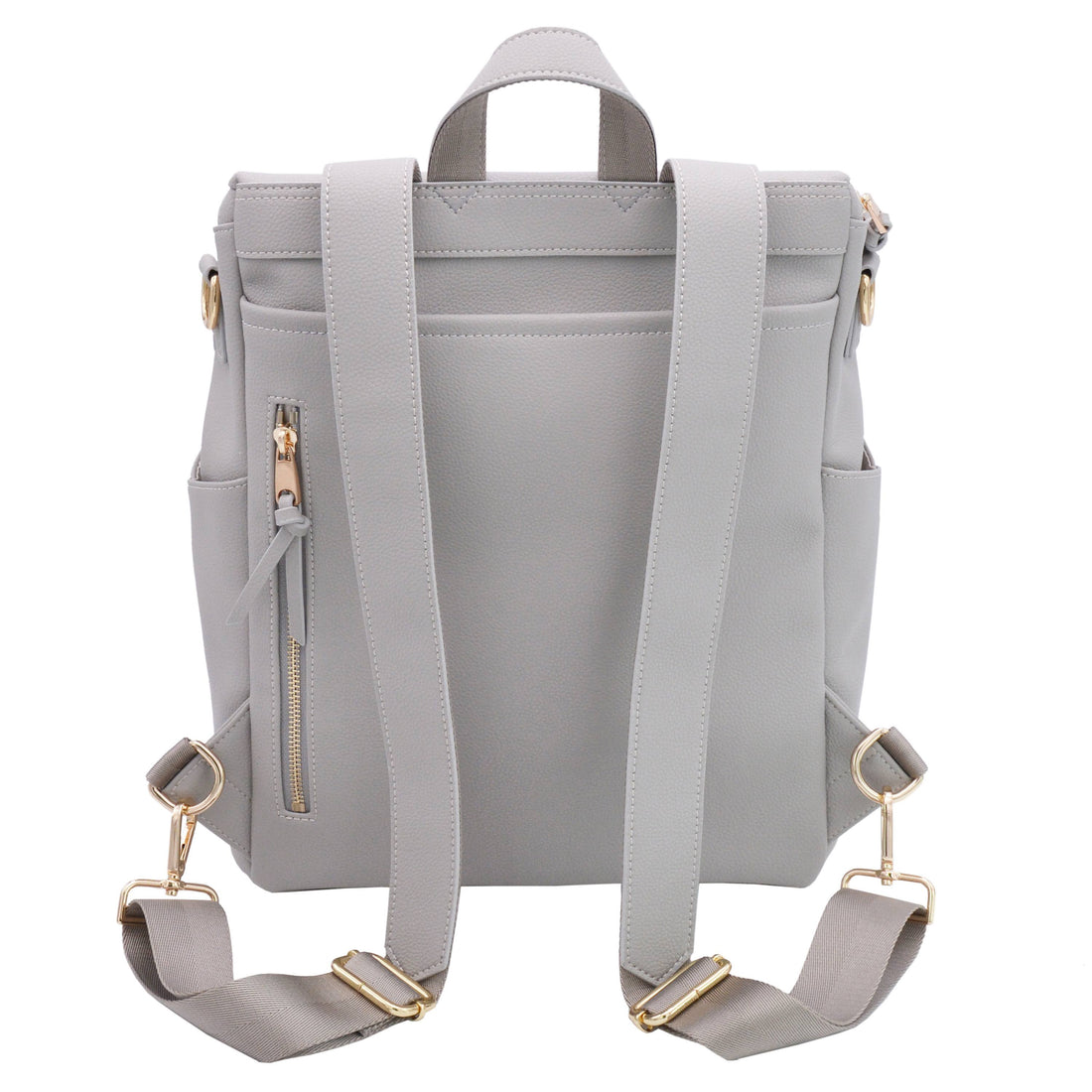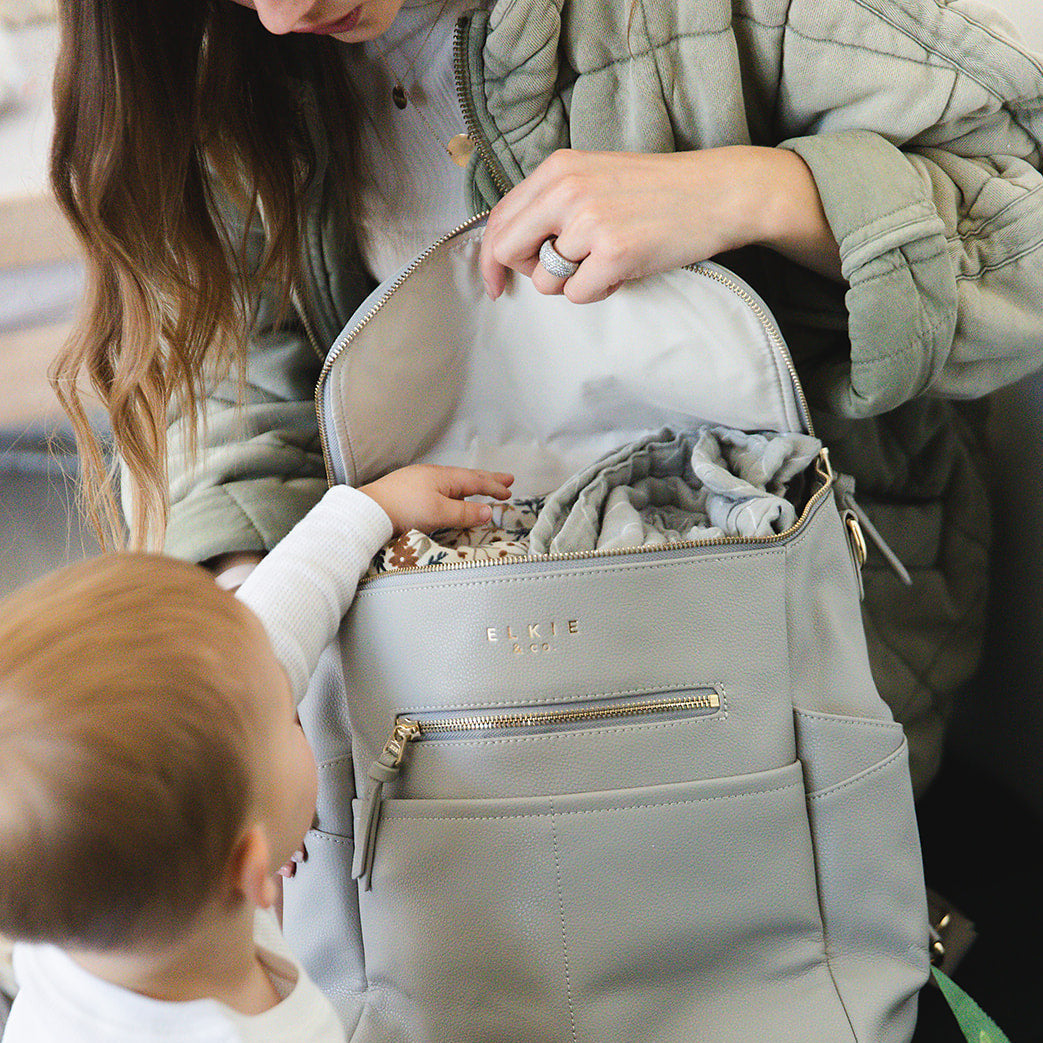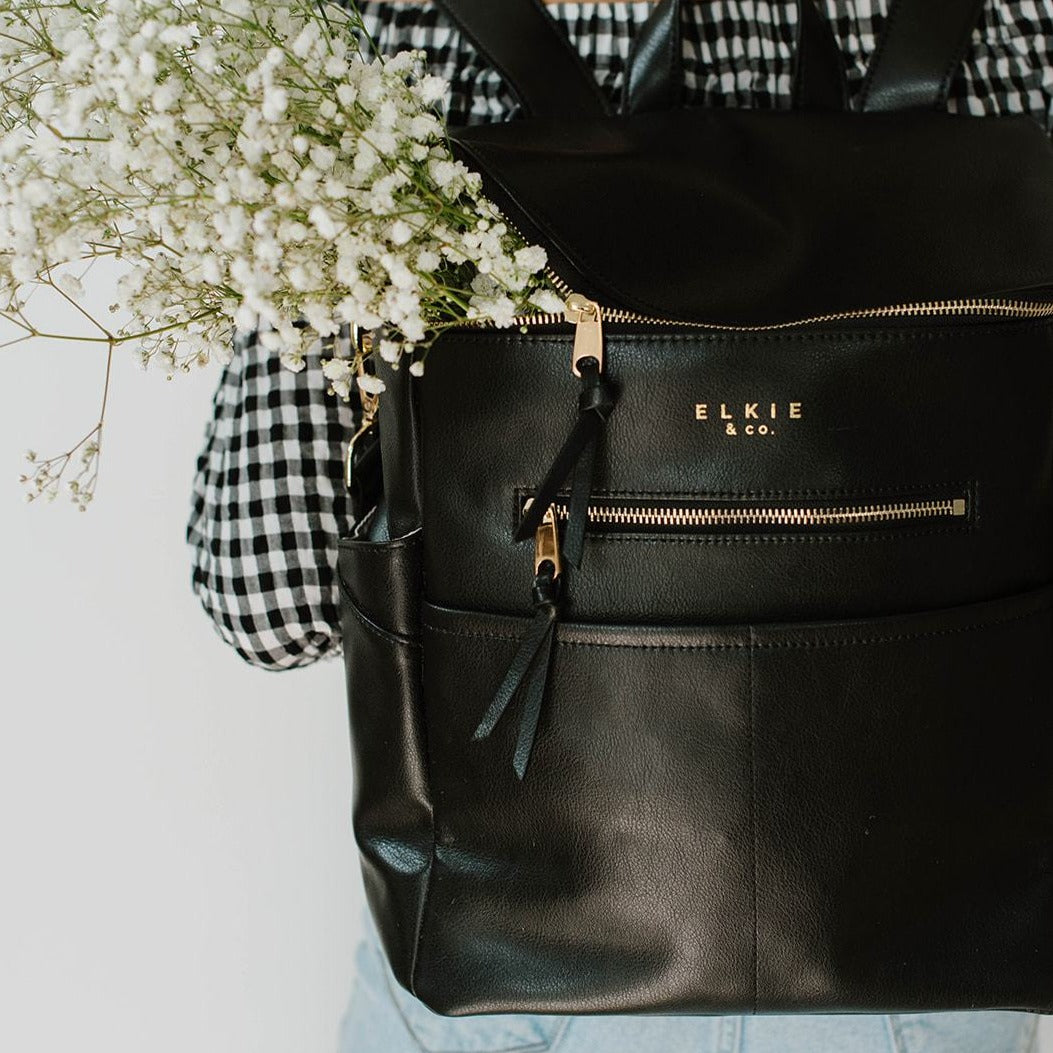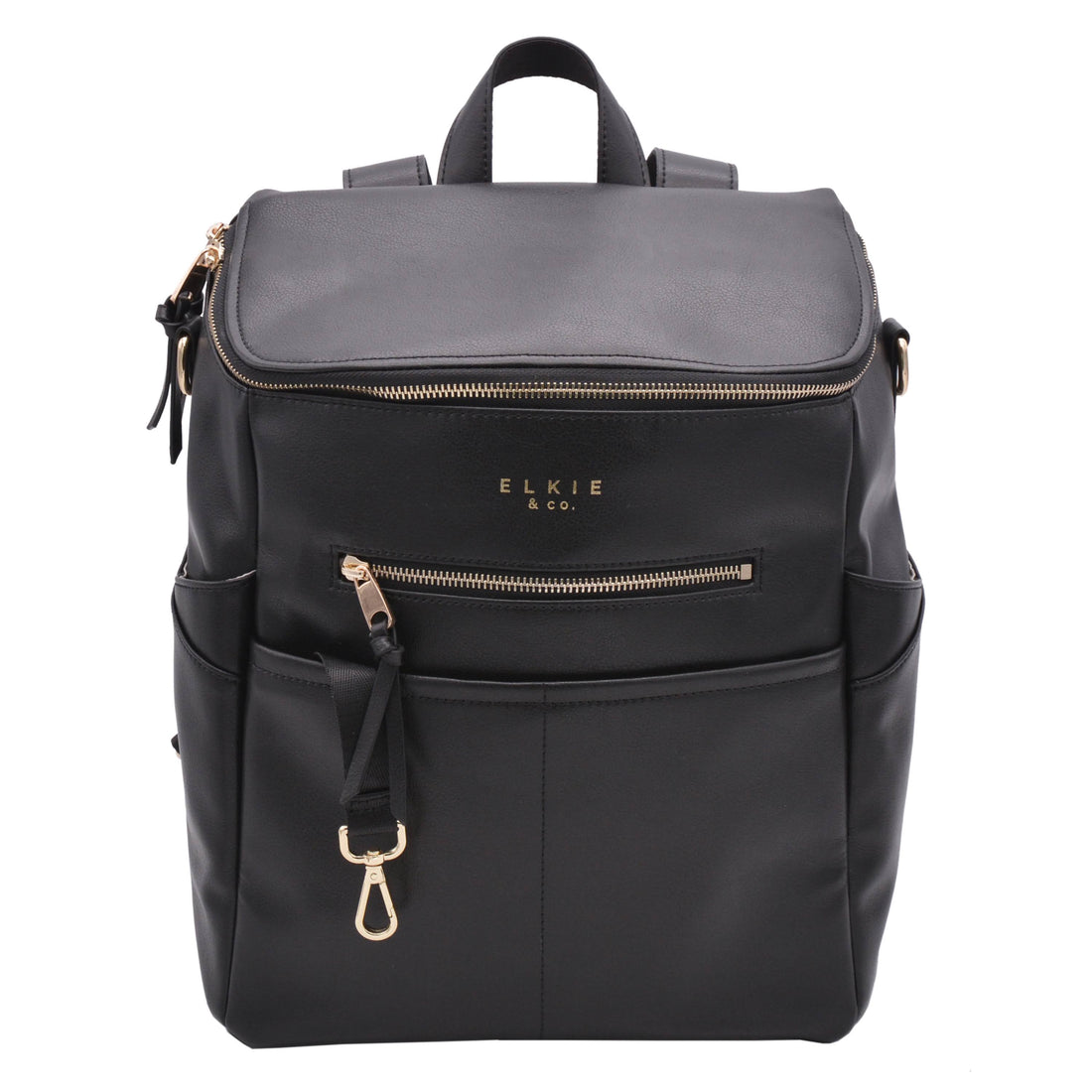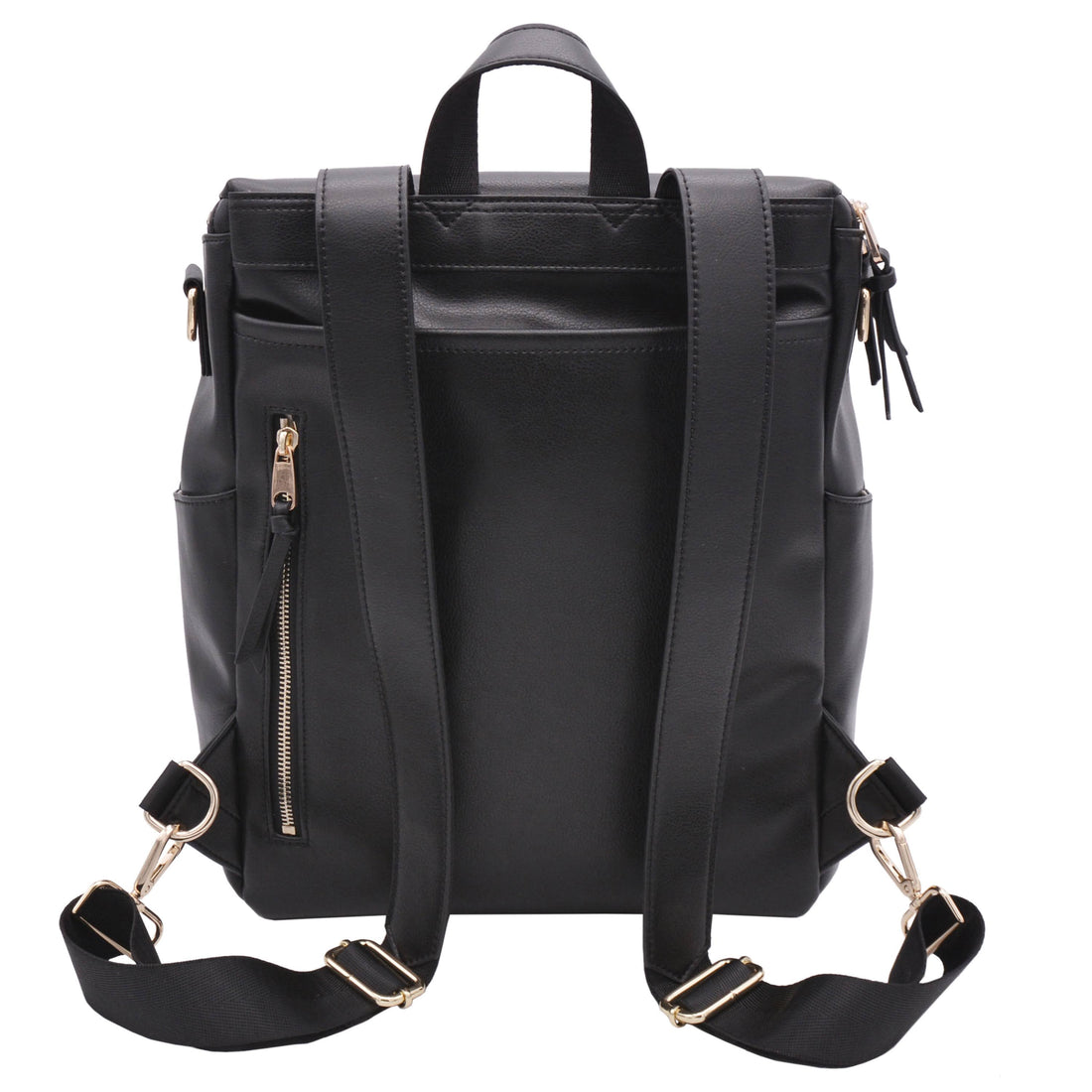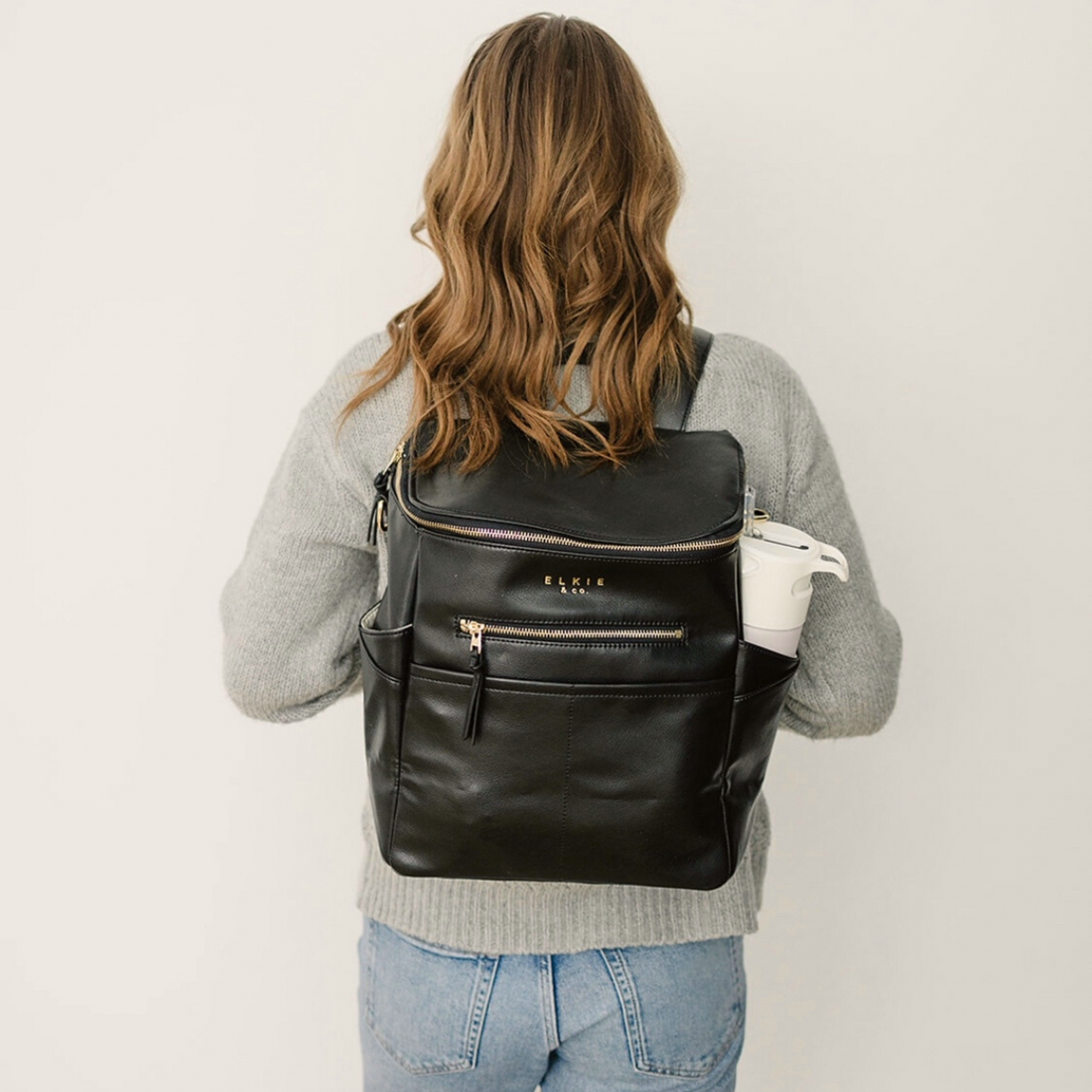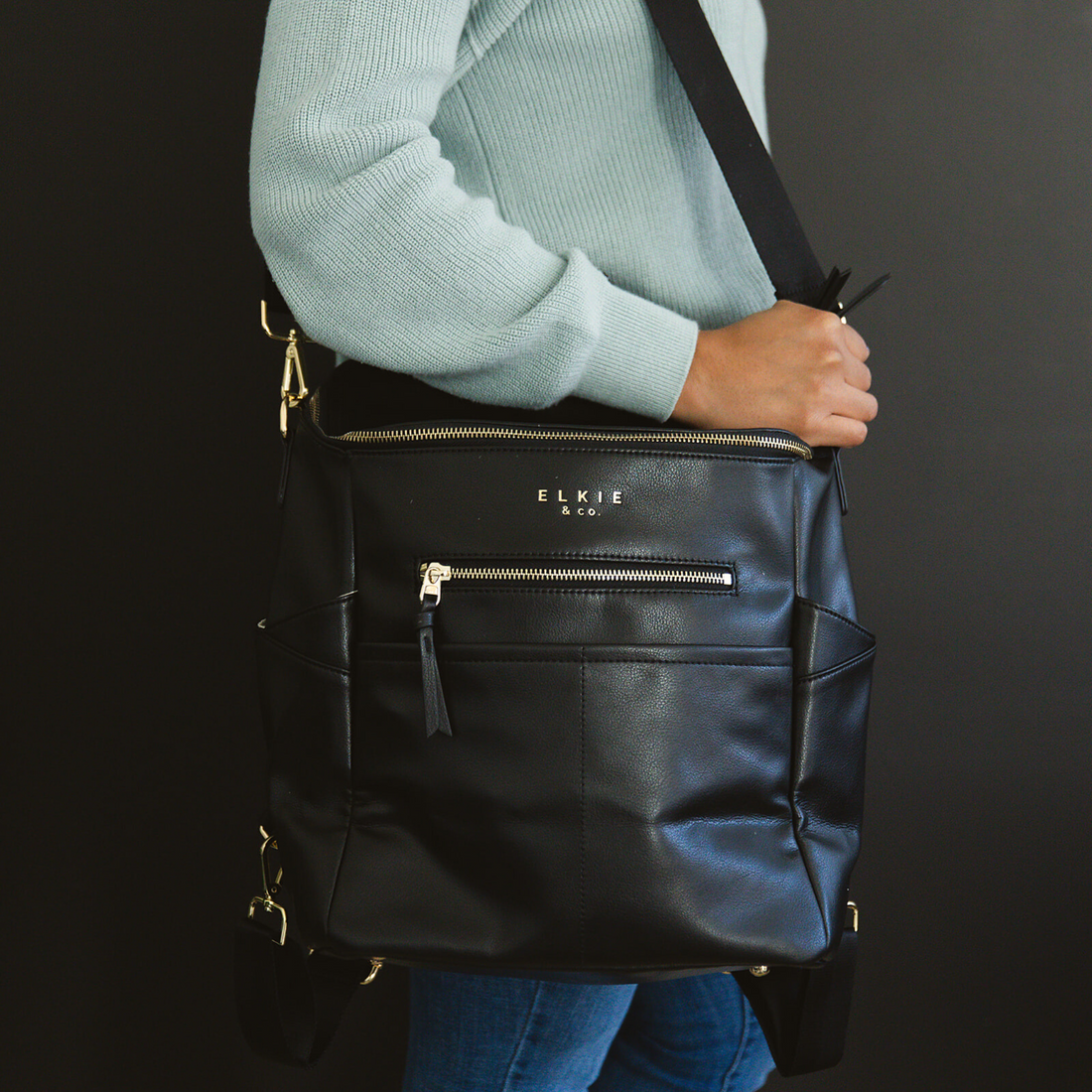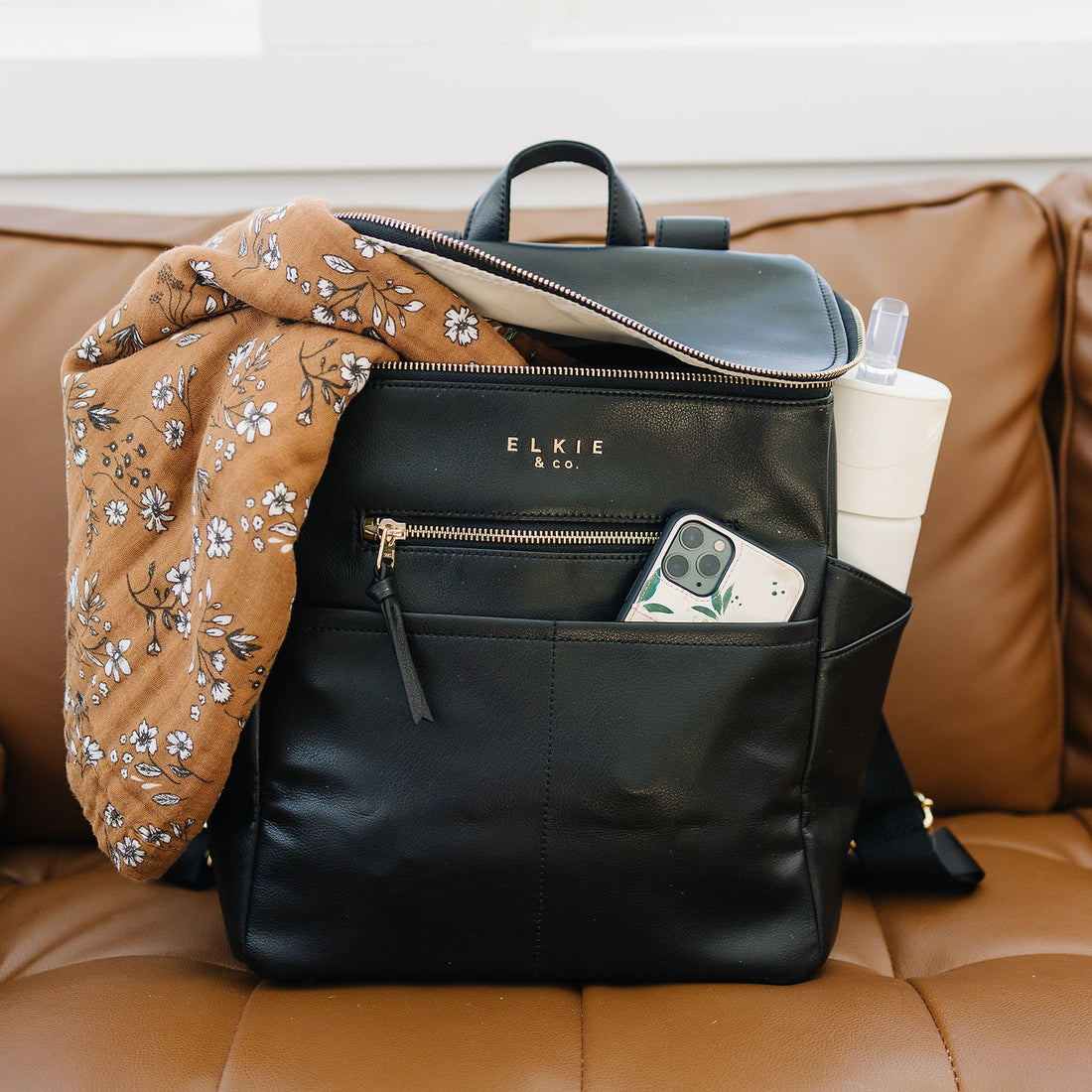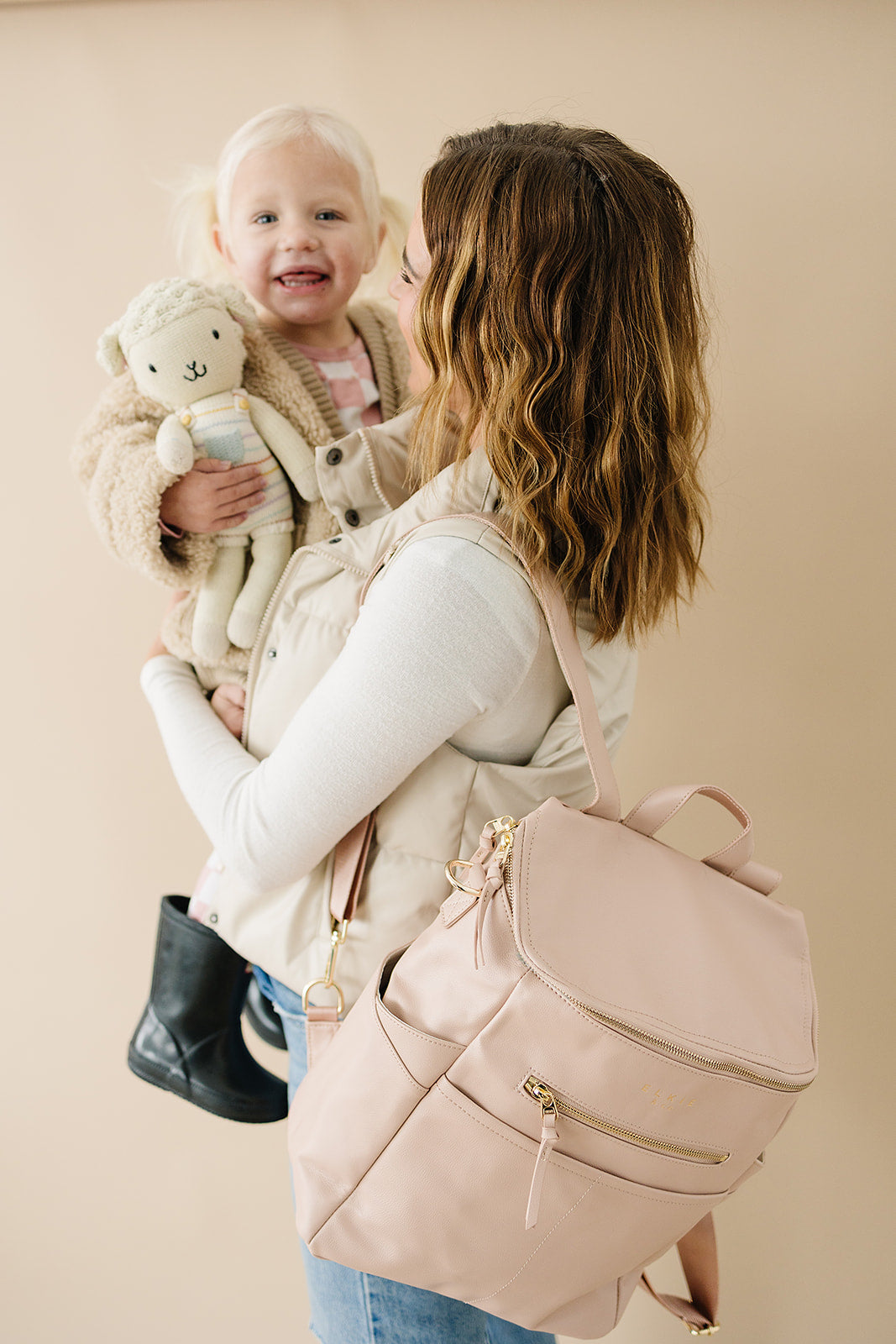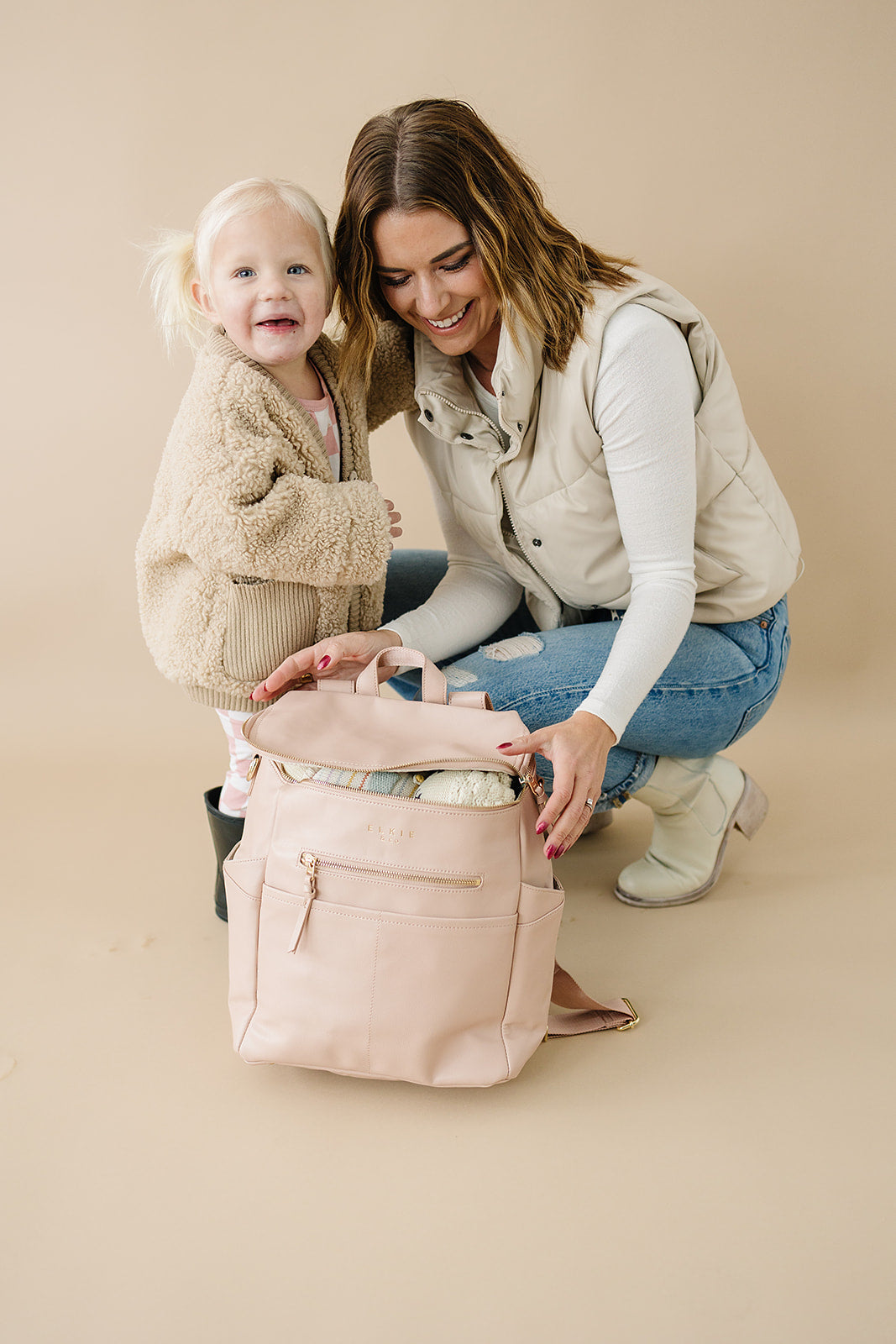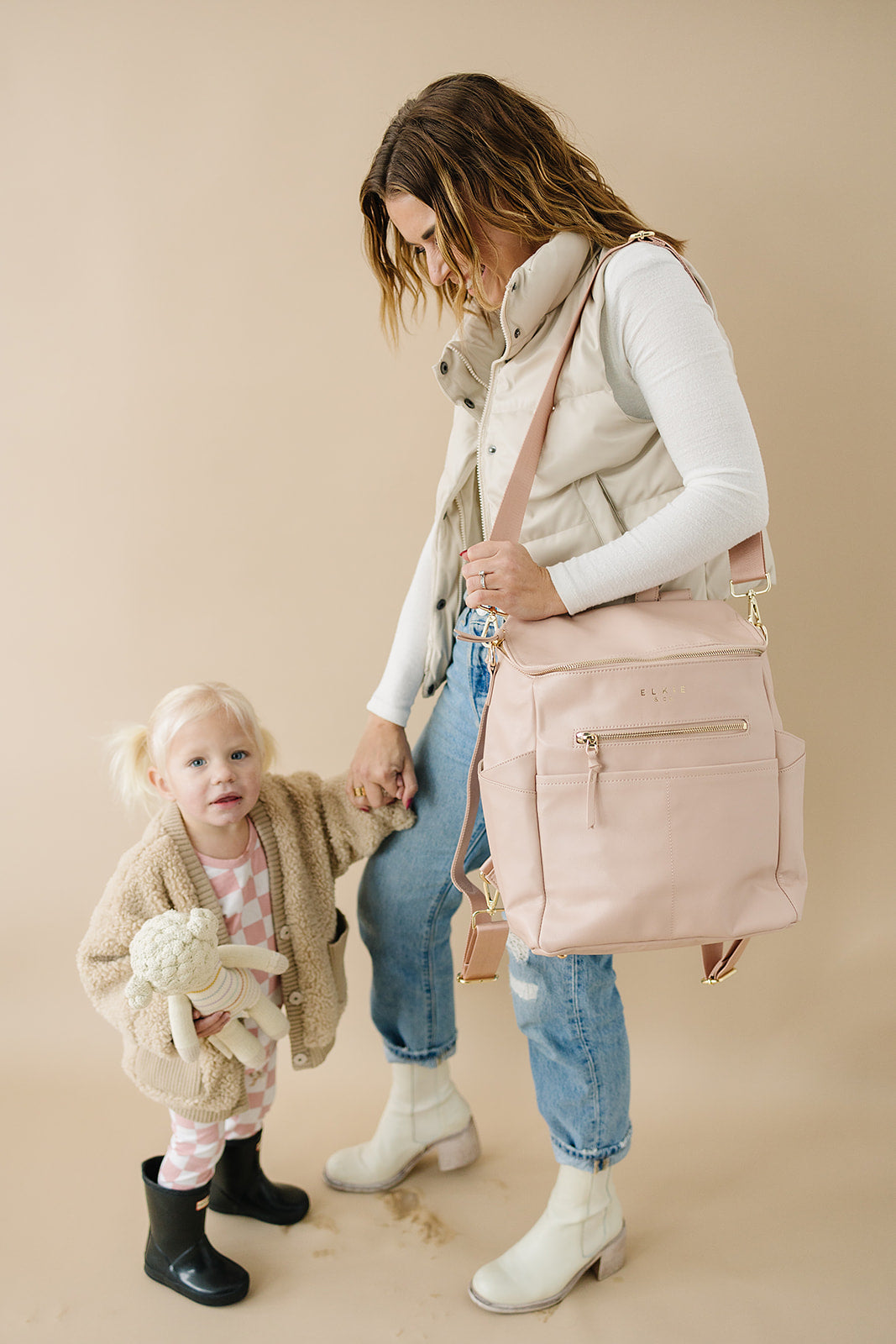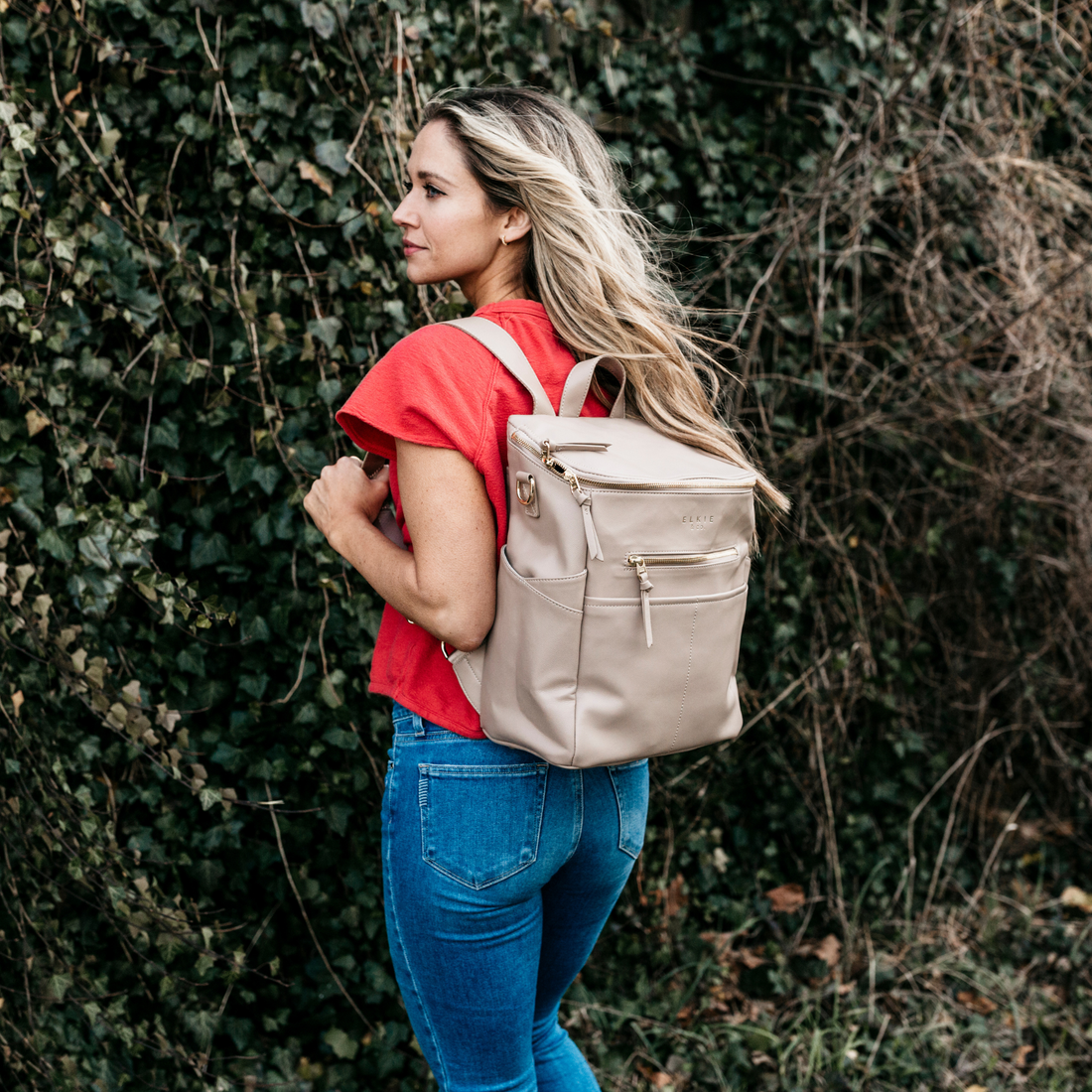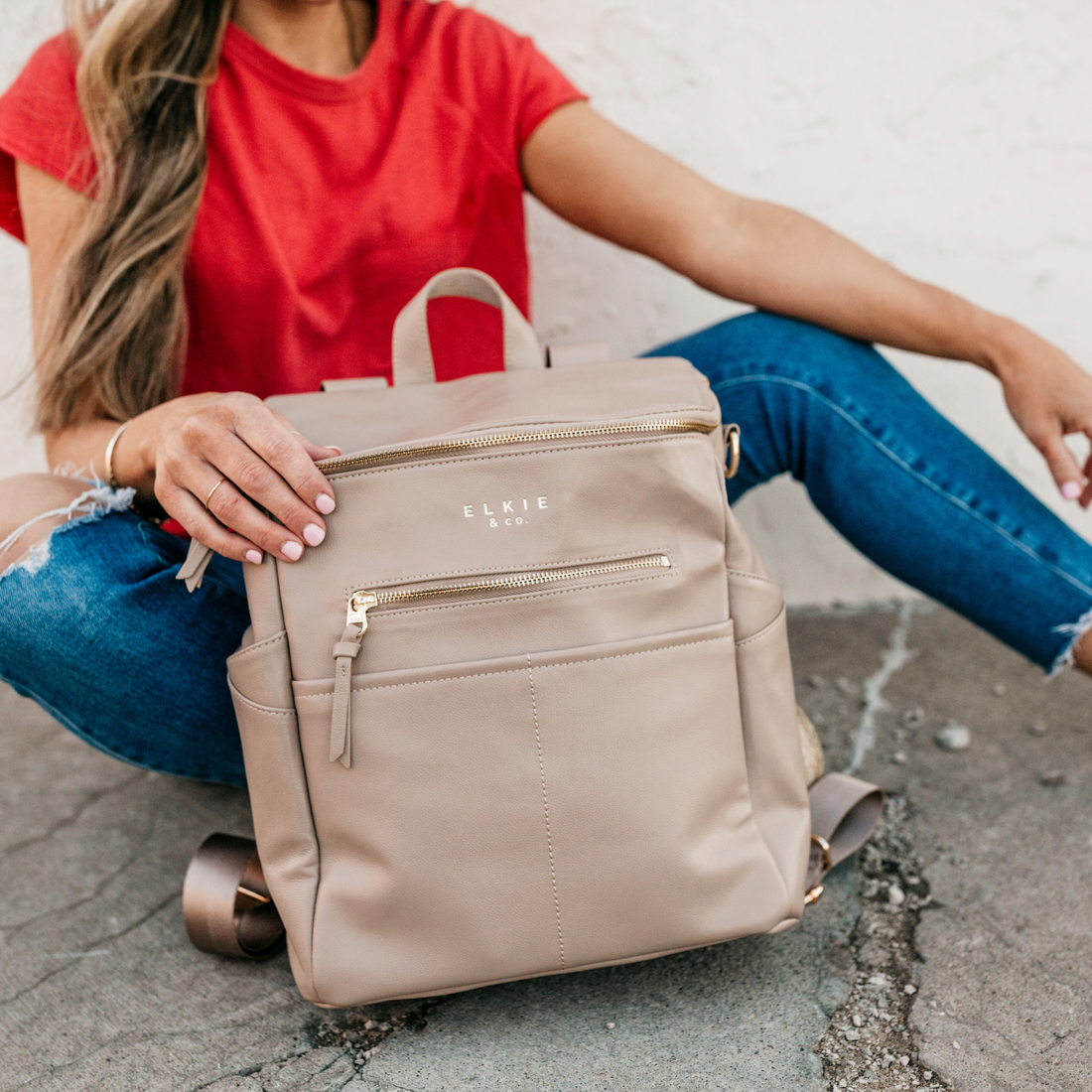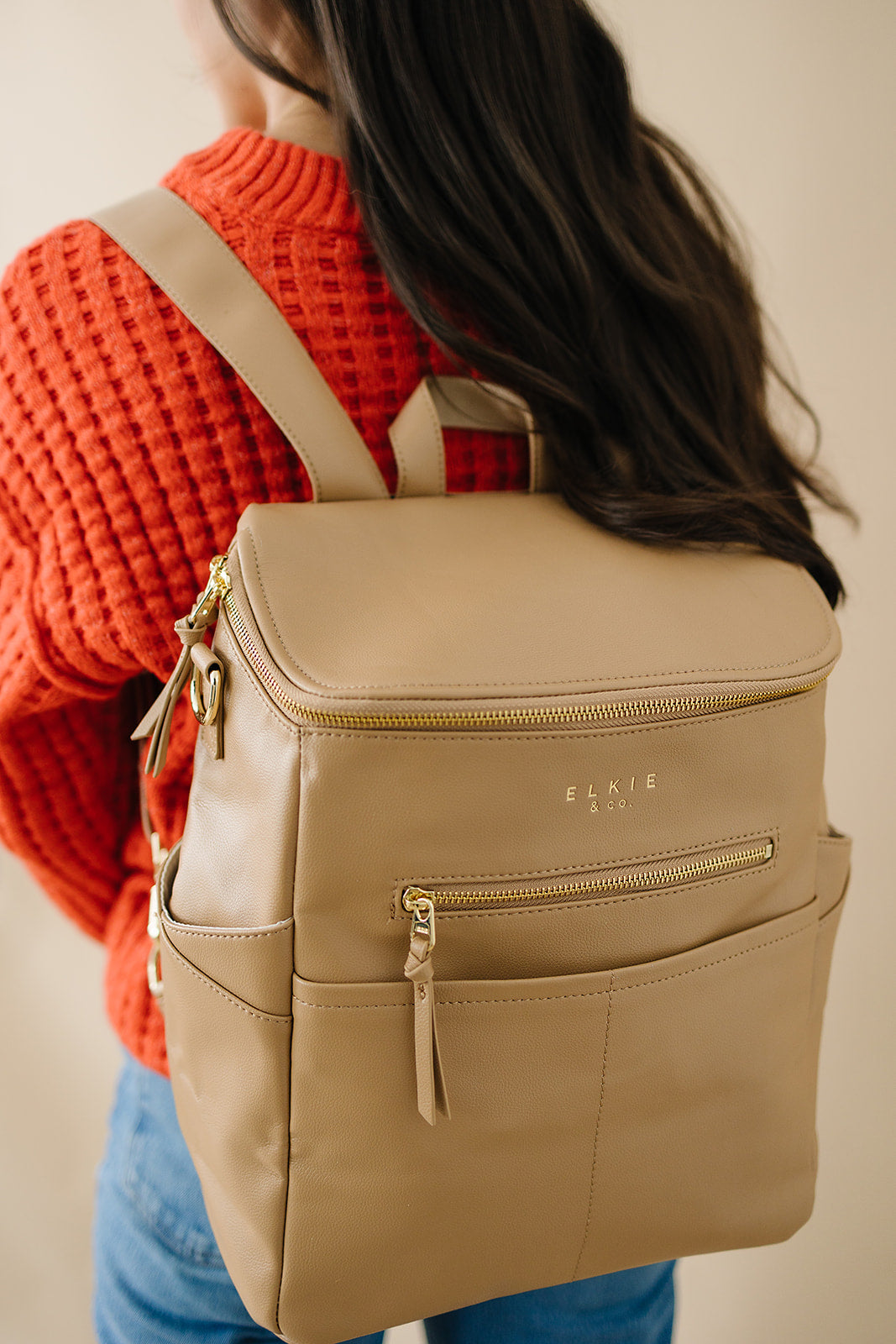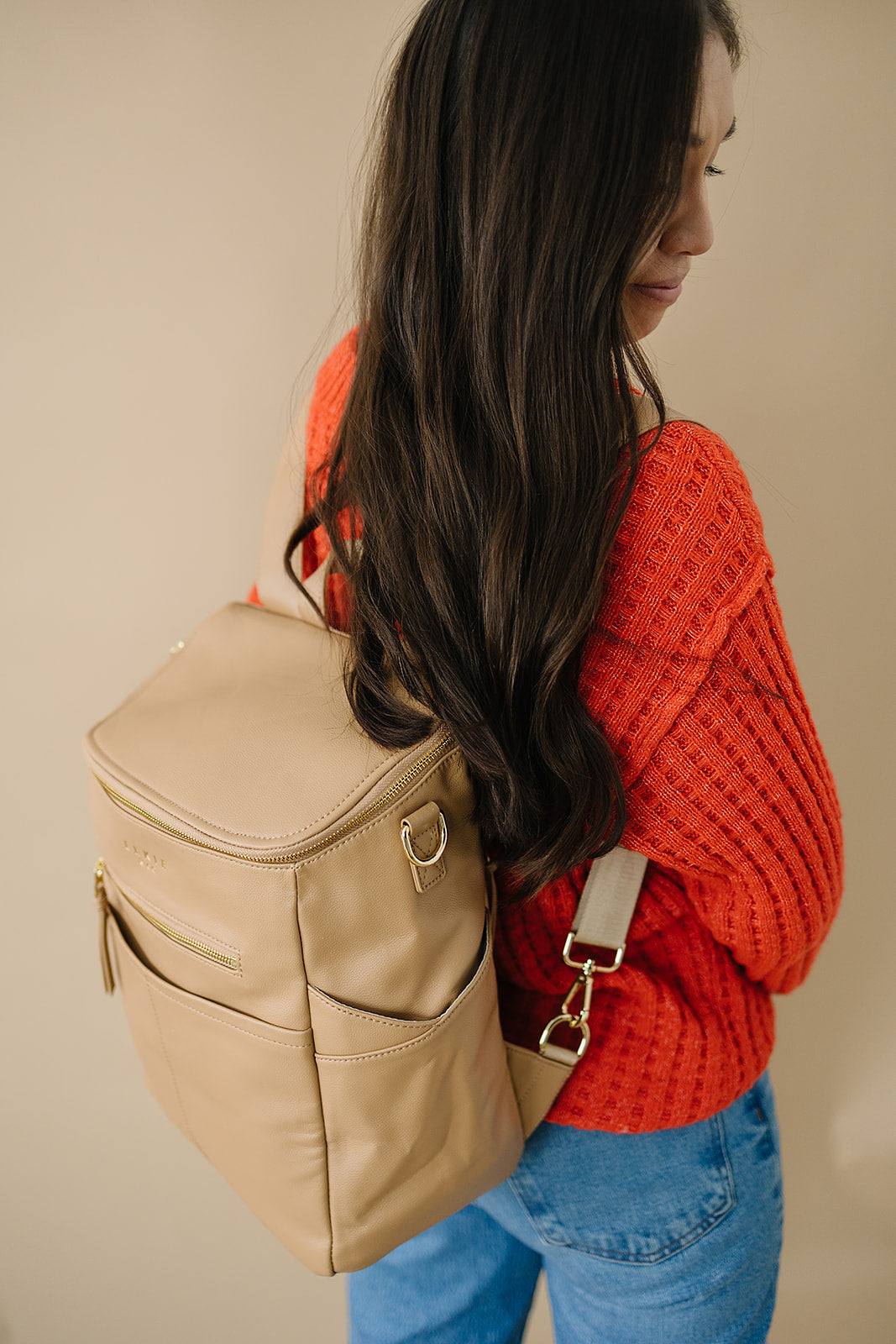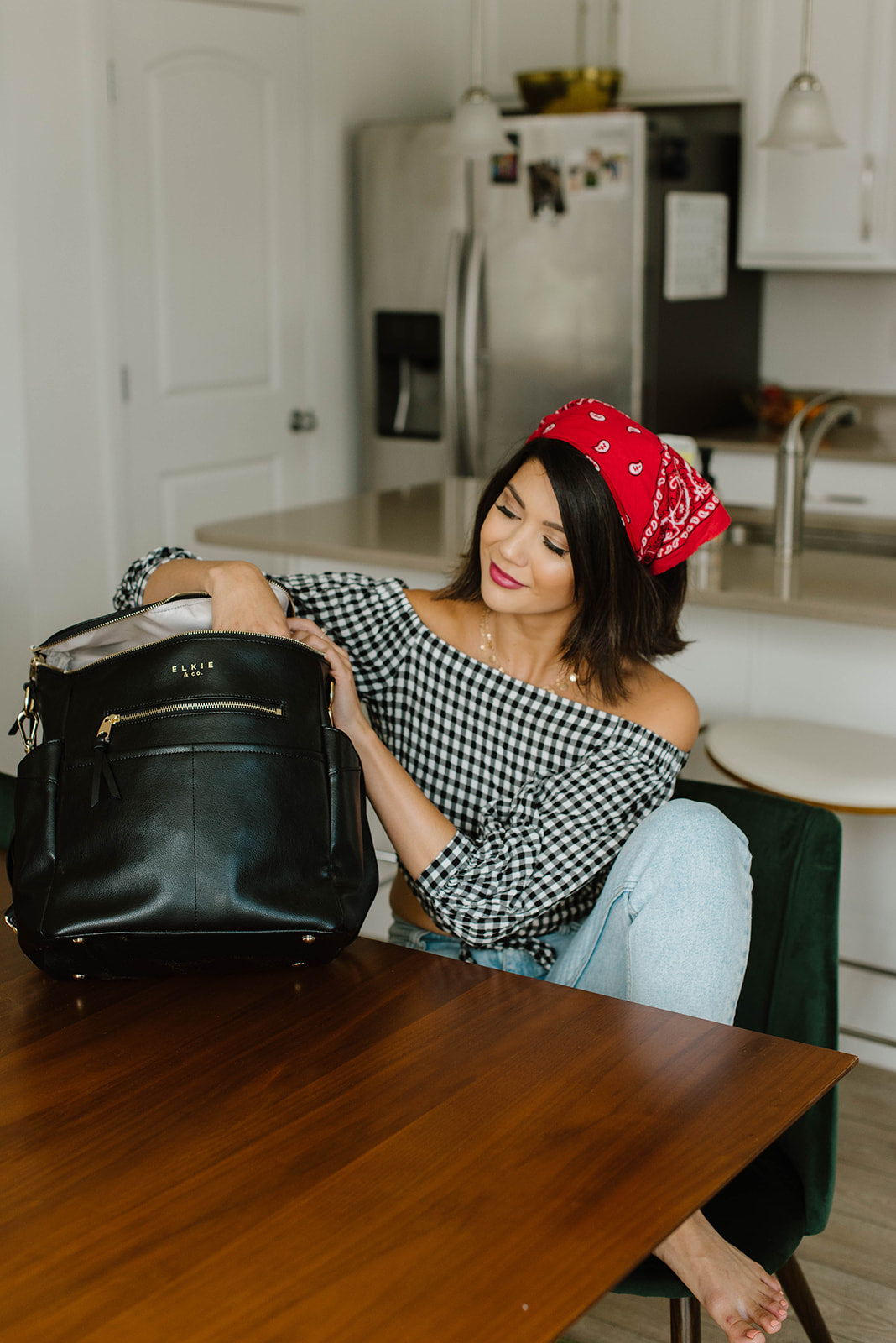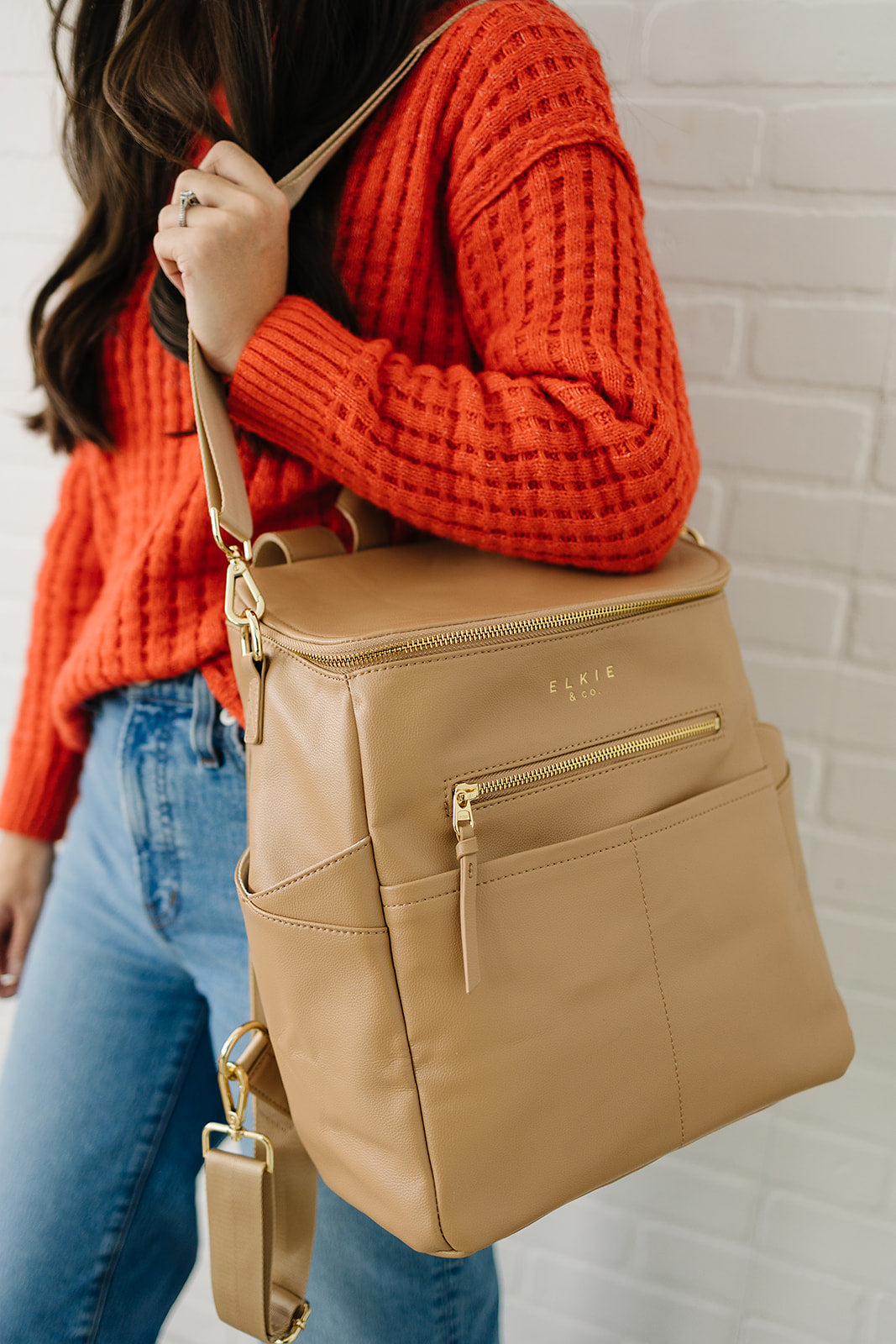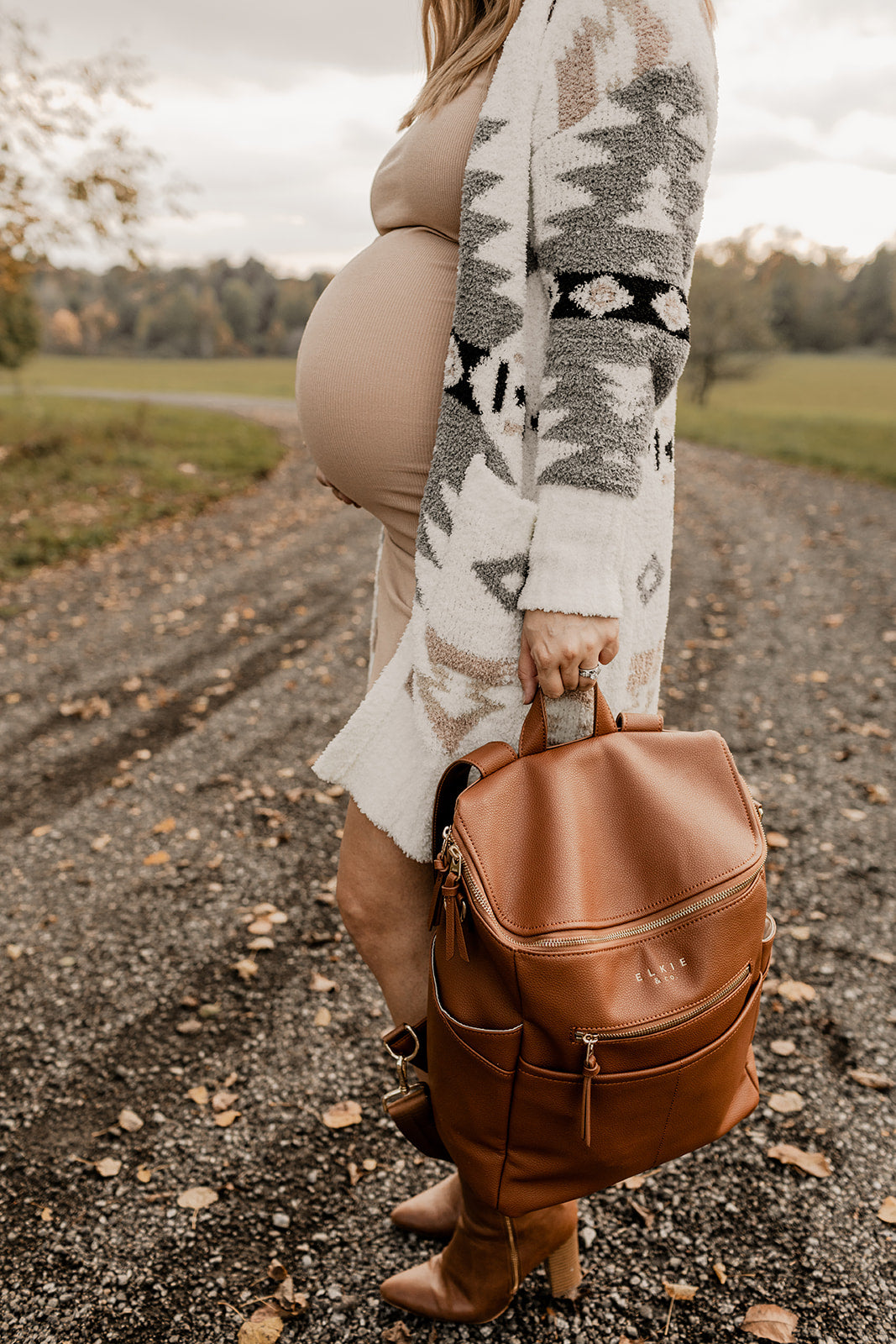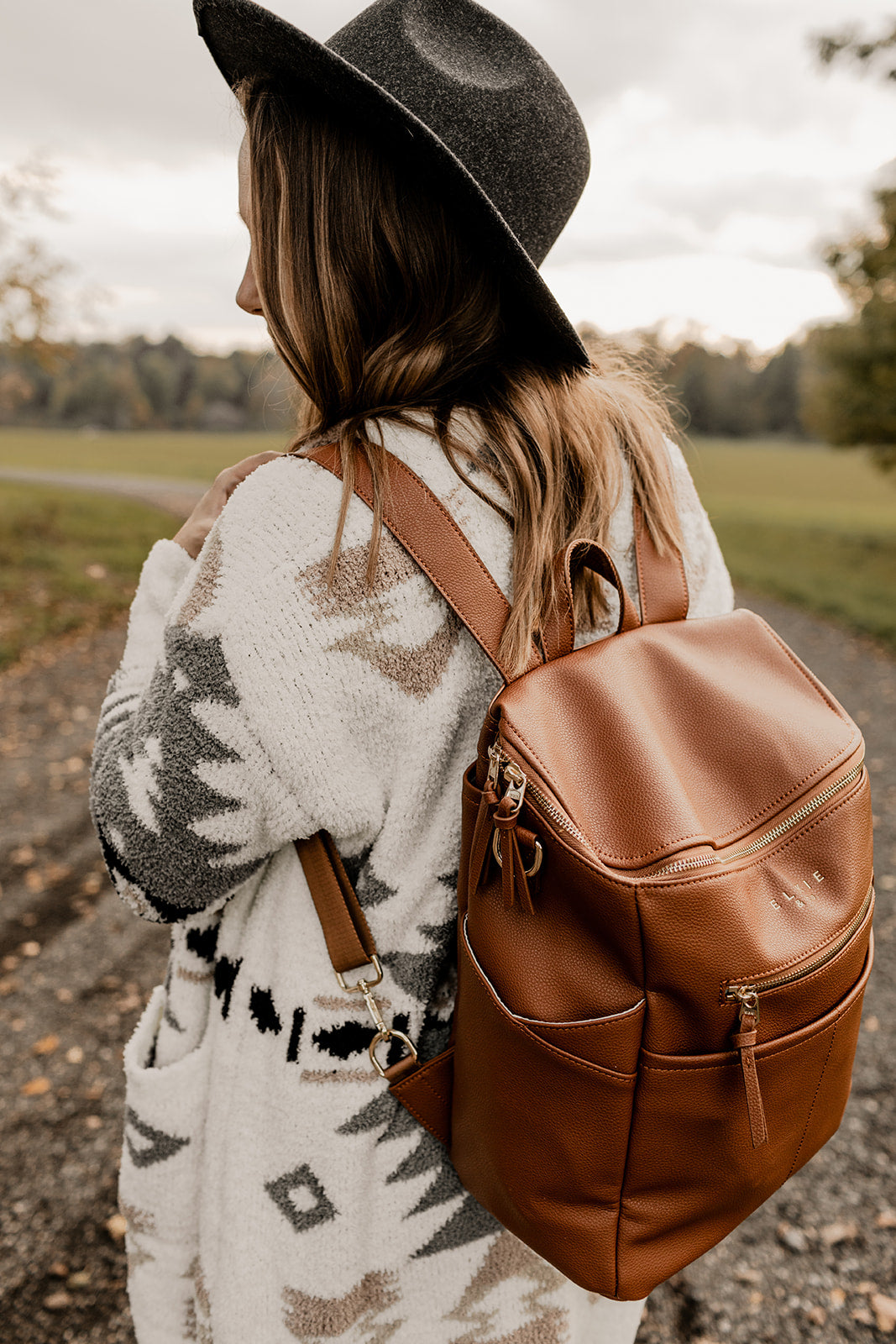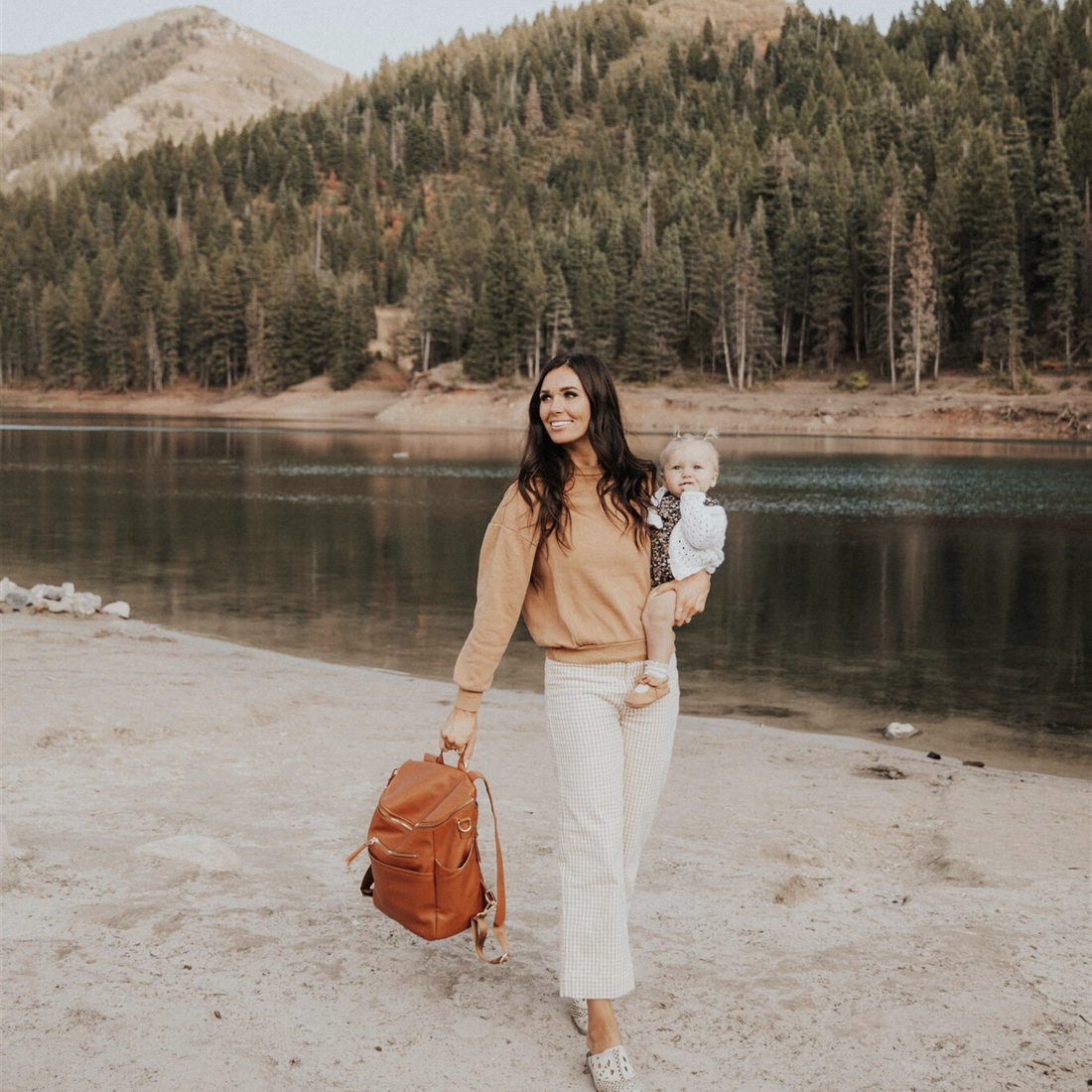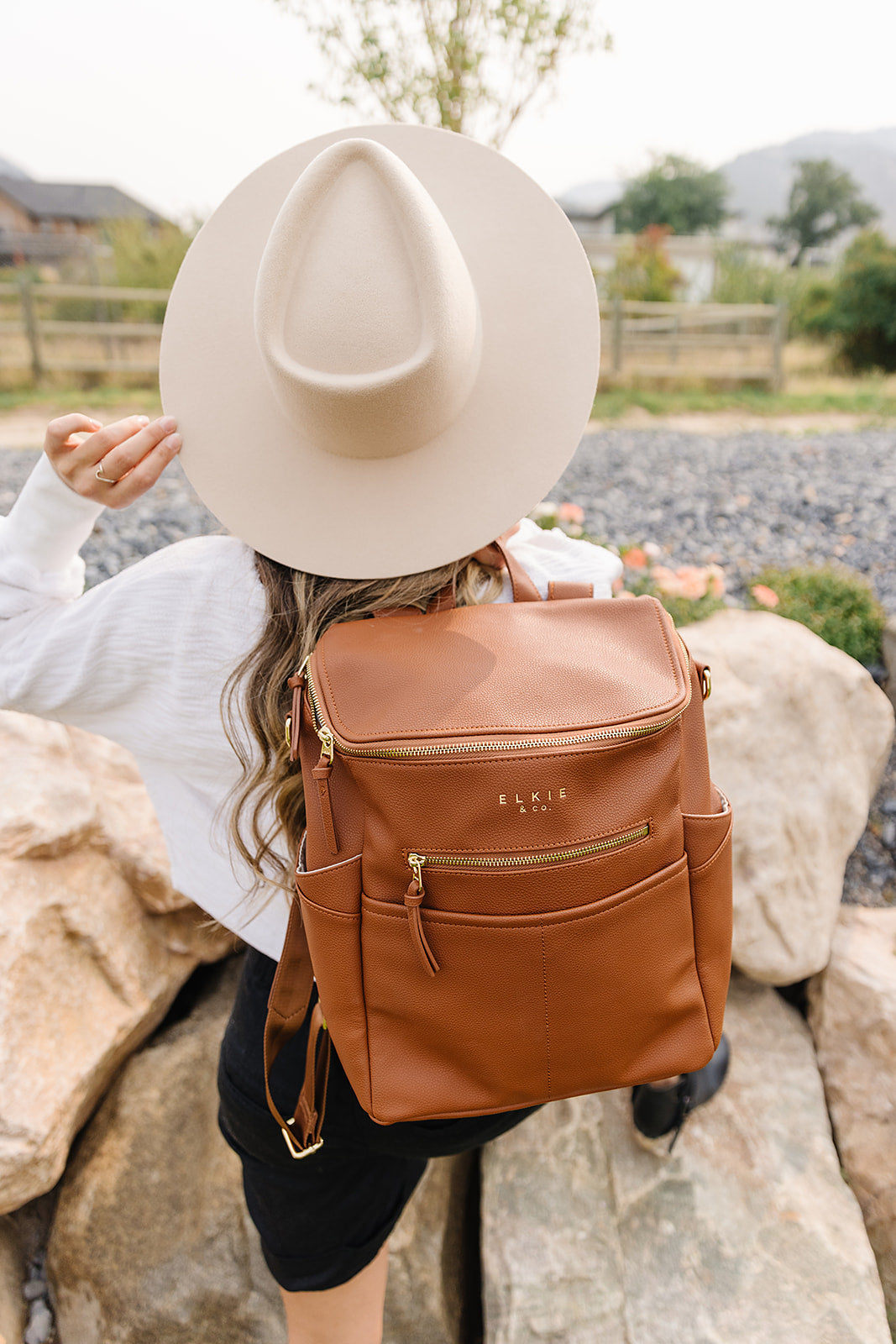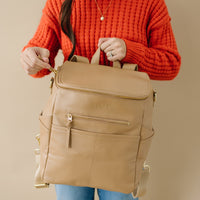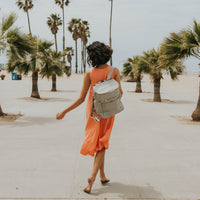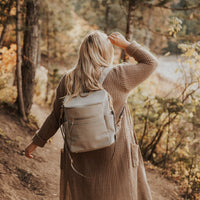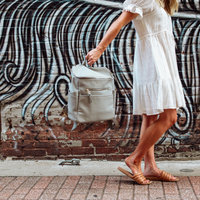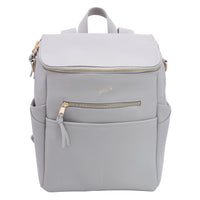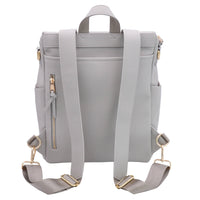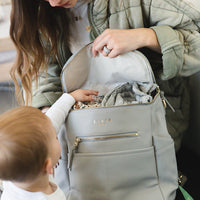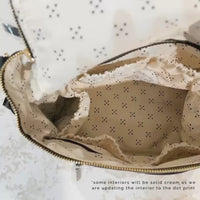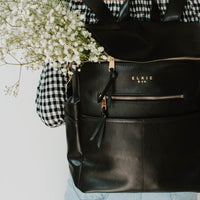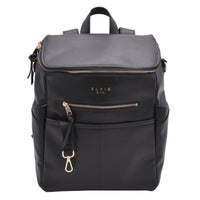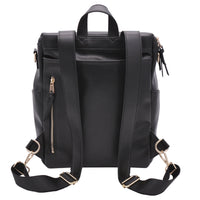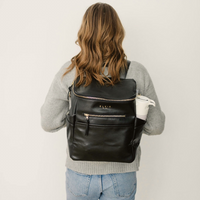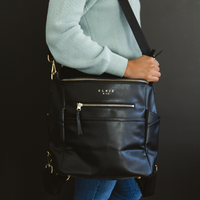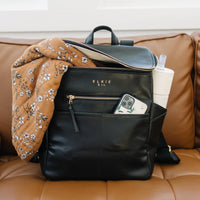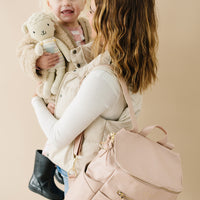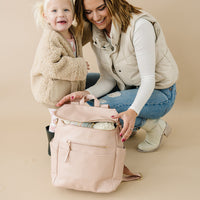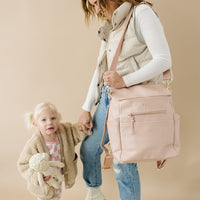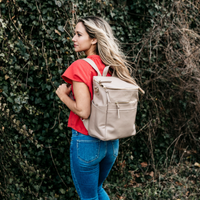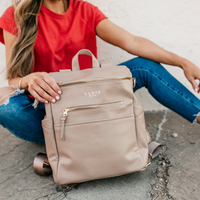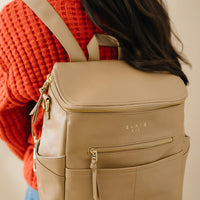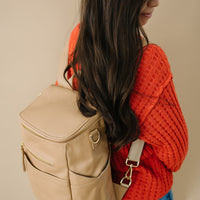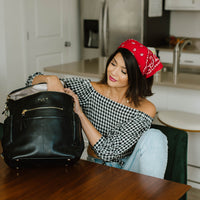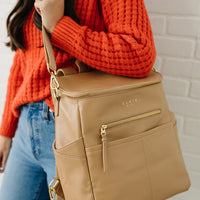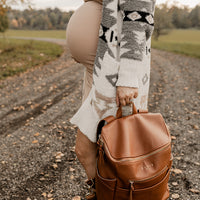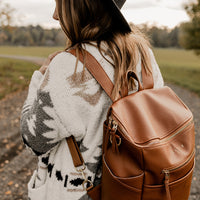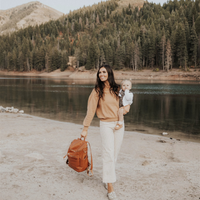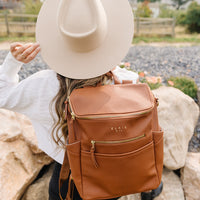 Introducing The Capri, a versatile and chic backpack that is ideal not only for on-the-go moms but also for professionals, travelers, and everyday users. Crafted from resilient microfiber leather, The Capri stands up to daily challenges, resisting cracks, chips, or peels. Its multiple compartments cater to both baby essentials and professional needs, ensuring everything has its place. Effortless to clean, it's the perfect companion for life's little spills, whether from a baby bottle or a coffee cup. With The Capri on your back, step out into the world with style and assurance, no matter your journey.
Premium vegan textured leather
Gold zipper and hardware
Top grab handle
Interchangeable messenger strap
Backpack straps
8 interior pockets
2 interior insulated bottle pockets
6 exterior pockets
Magnetic closure exterior pockets
Tablet sleeve
Dust Bag included
Fits  32 oz. water bottle in exterior side pocket
Ethically Made
Measurements: Bag: 14″ x 11″ x 6″; Strap: 31″ at shortest length; Weight: 1.75 lbs
easy to clean.
water resistant + easy to clean // wipe down interior and exterior with mild soap and damp cloth.
microfiber leather.
unlike other vegan leather bags, our bags will not peel + crack + or chip over time. It's (basically) indestructible.
multiple ways to wear.
We like options // wear the Capri as a crossbody + backpack + grab handle