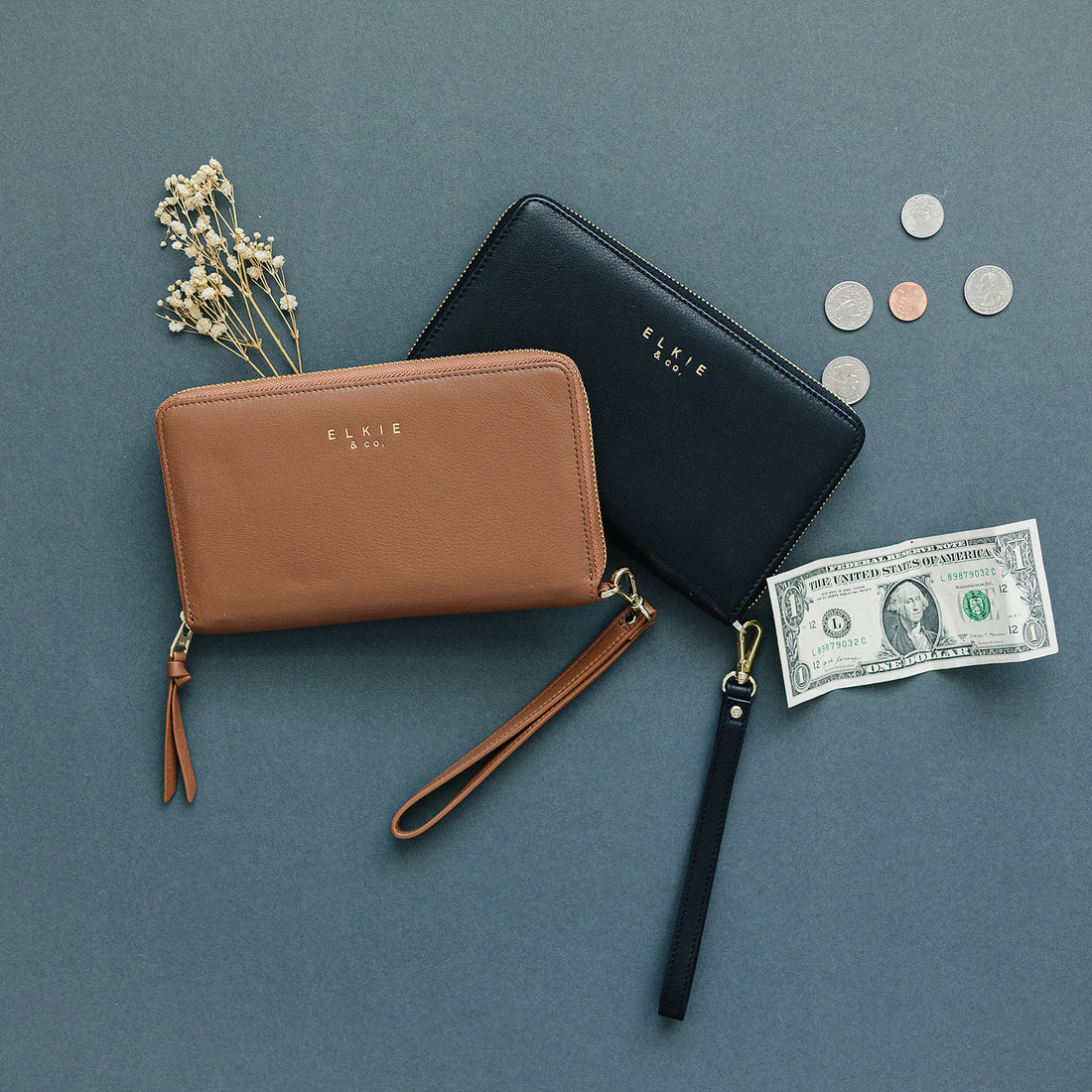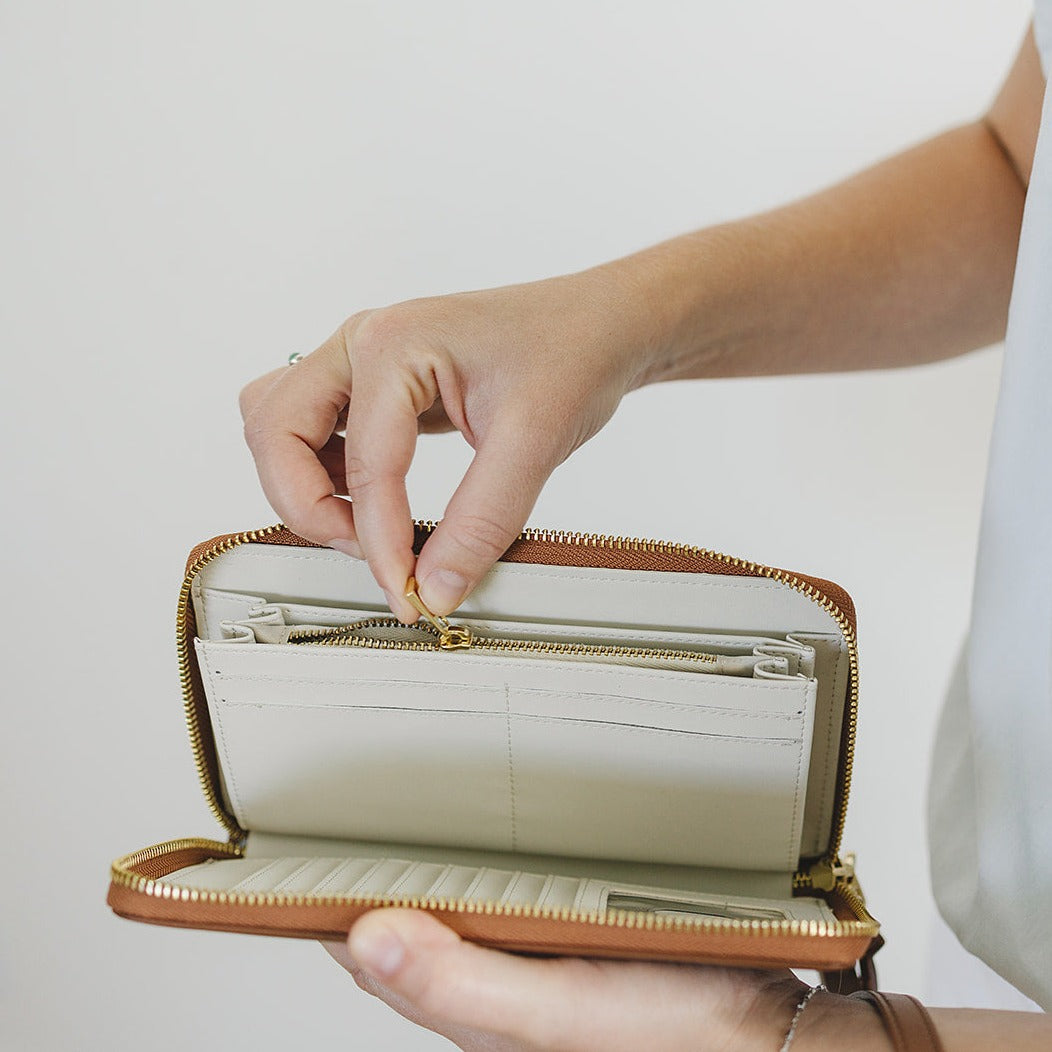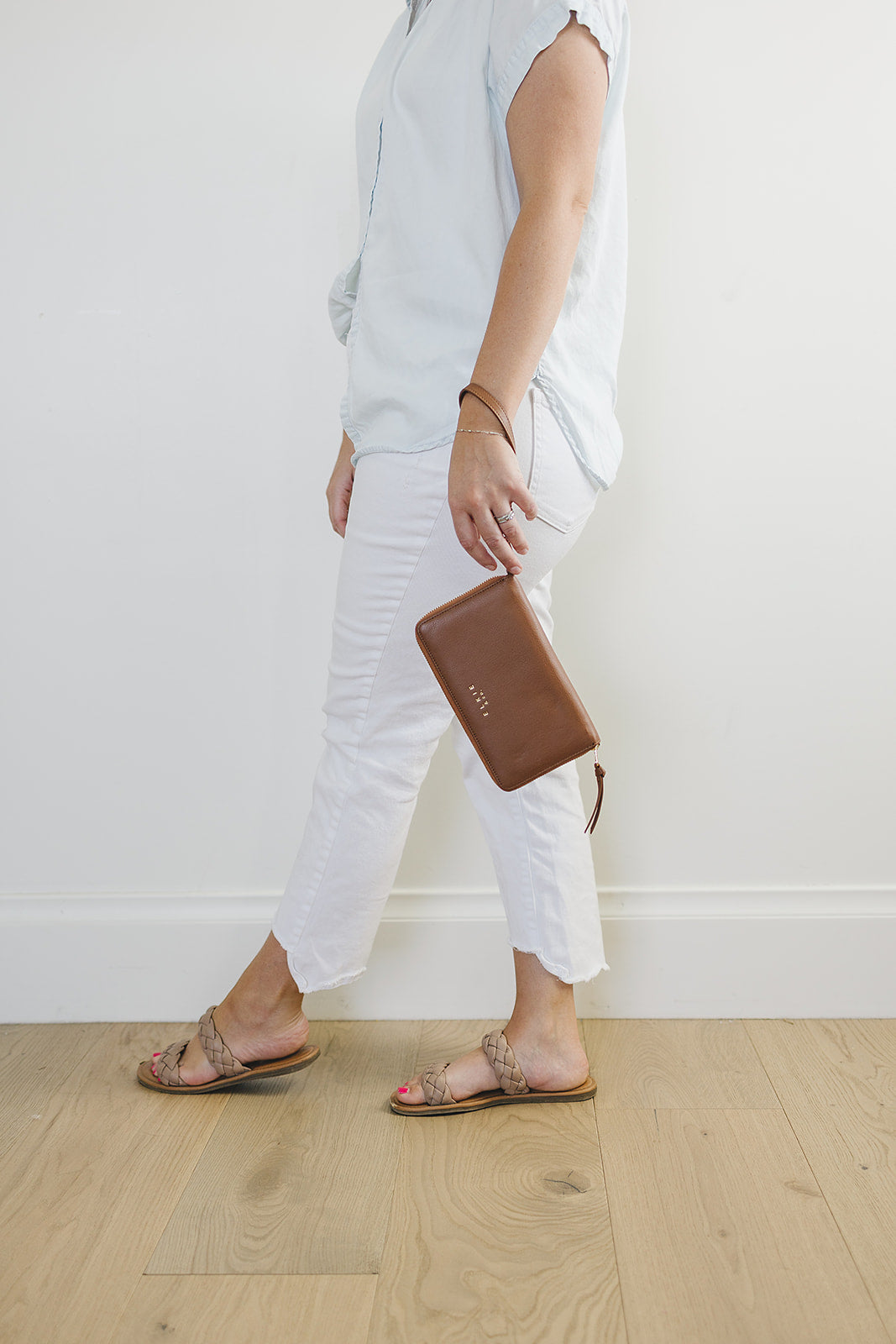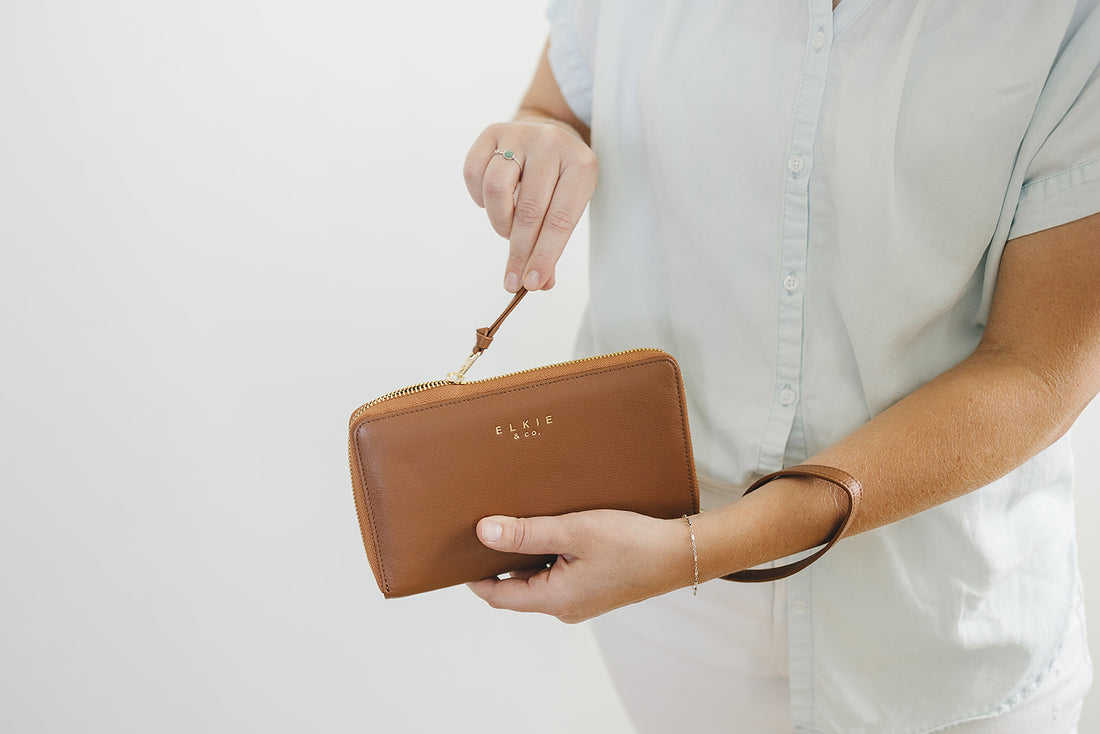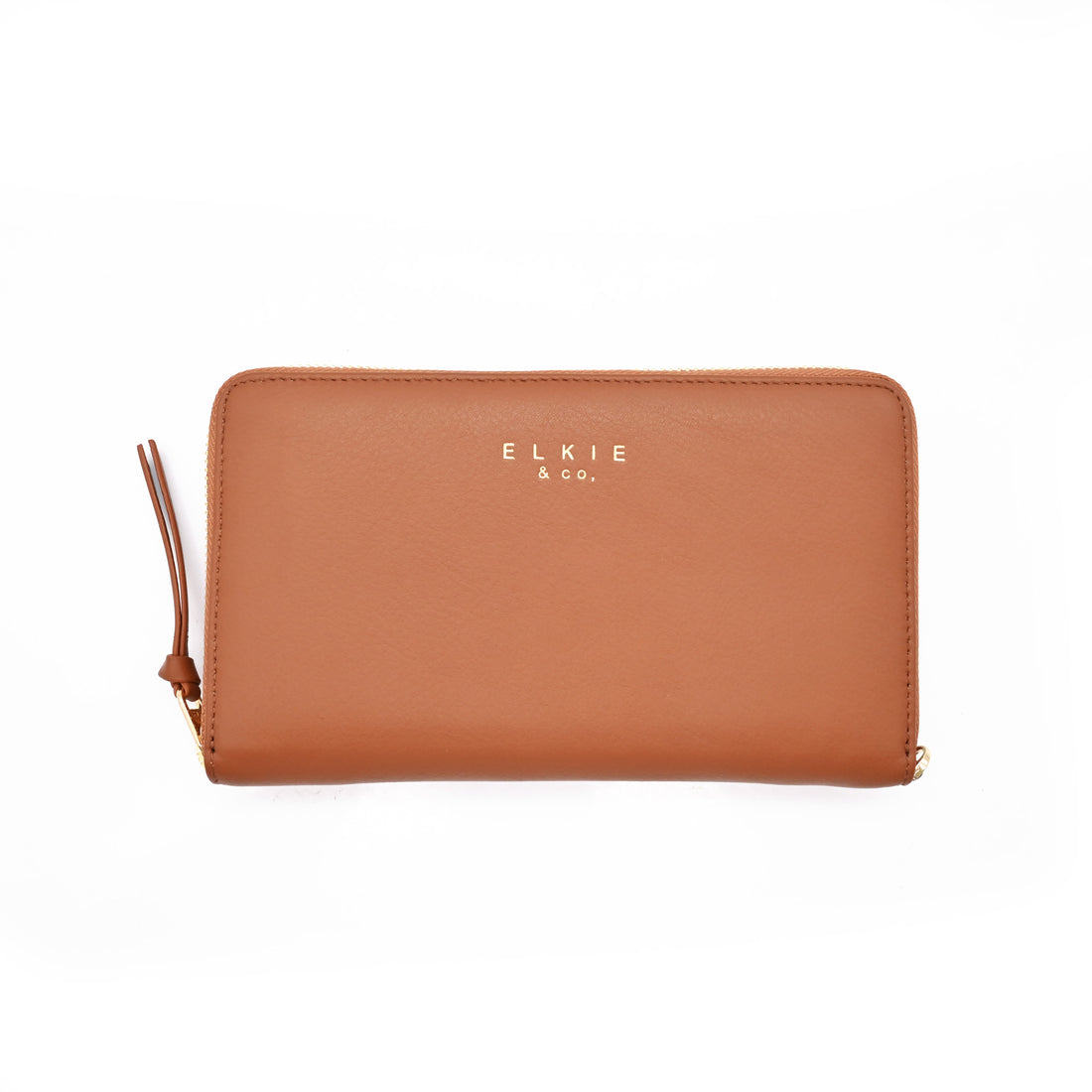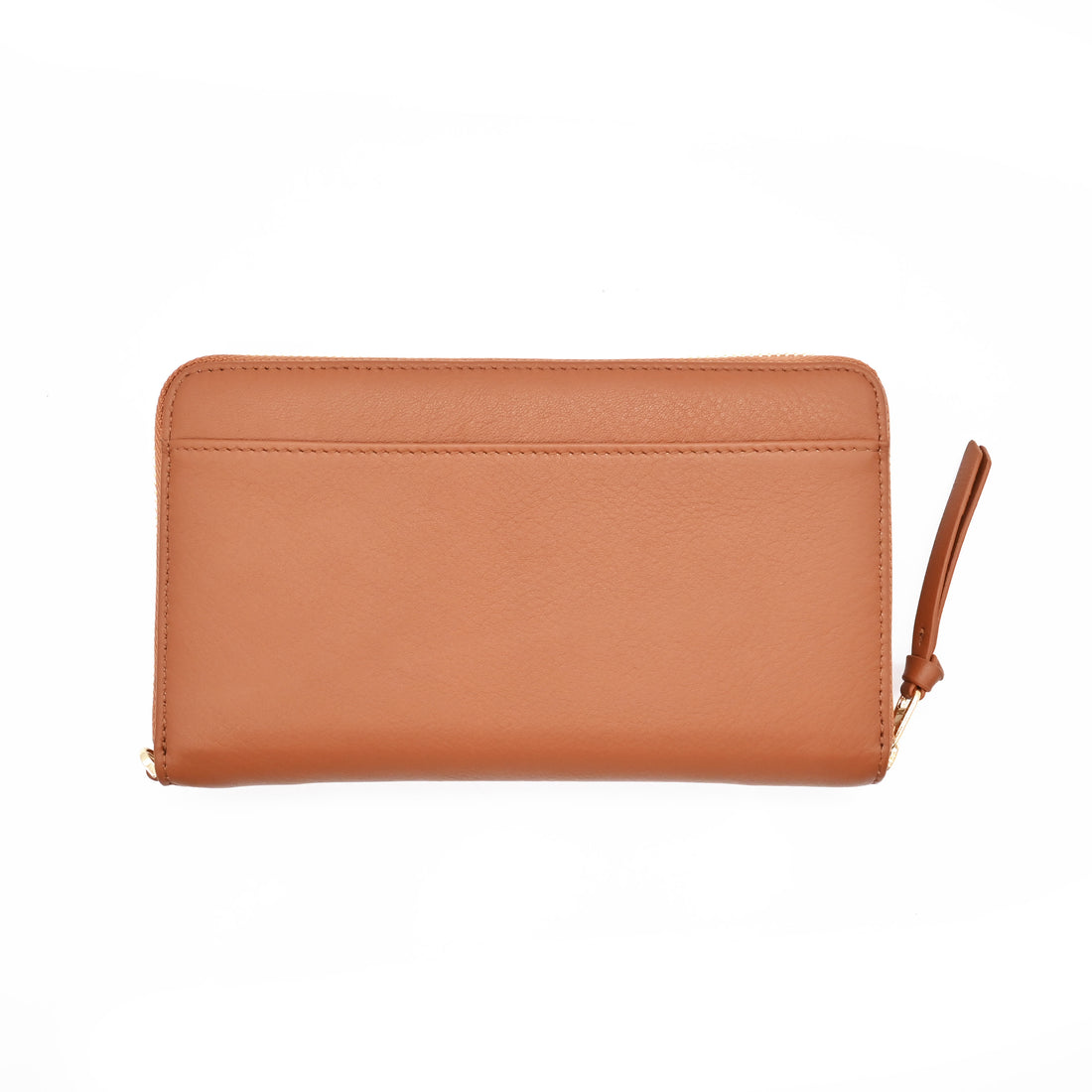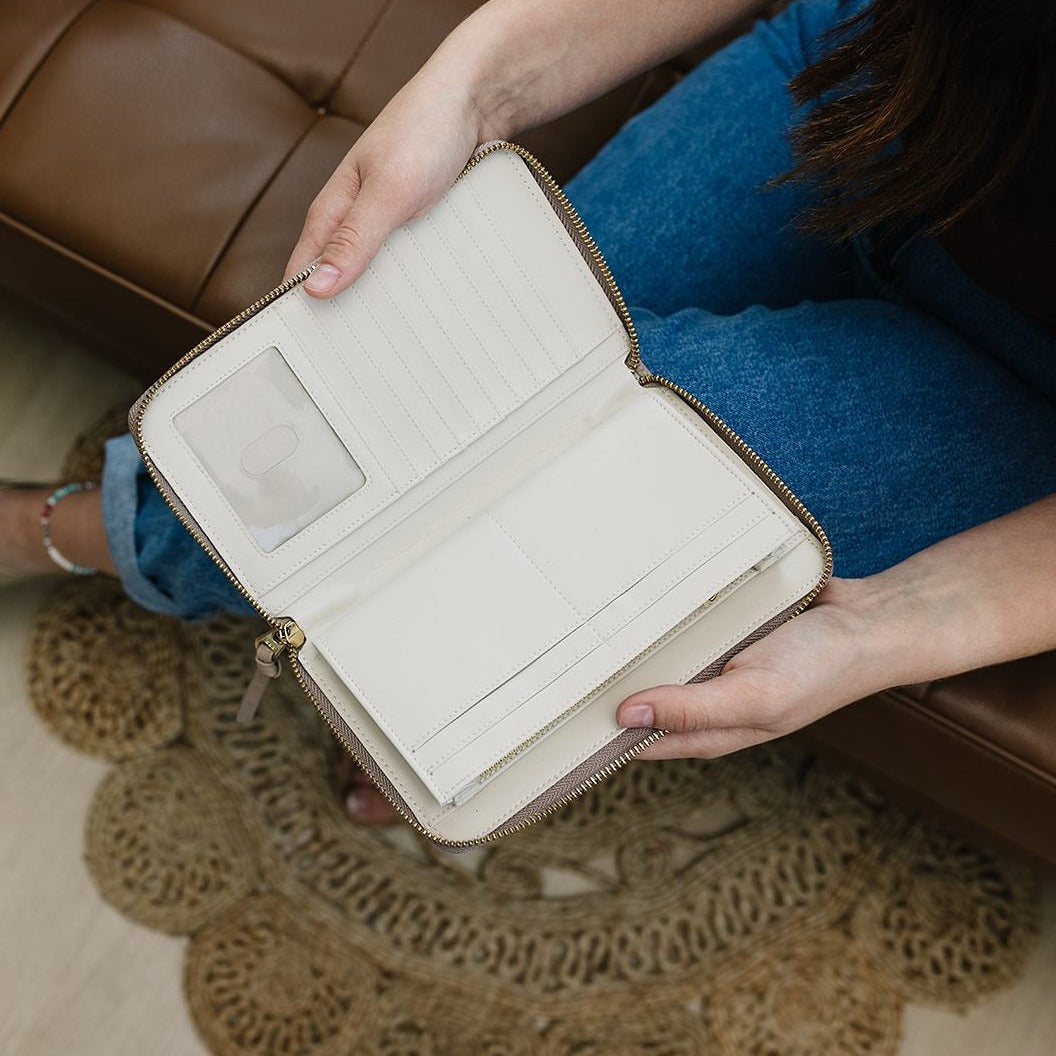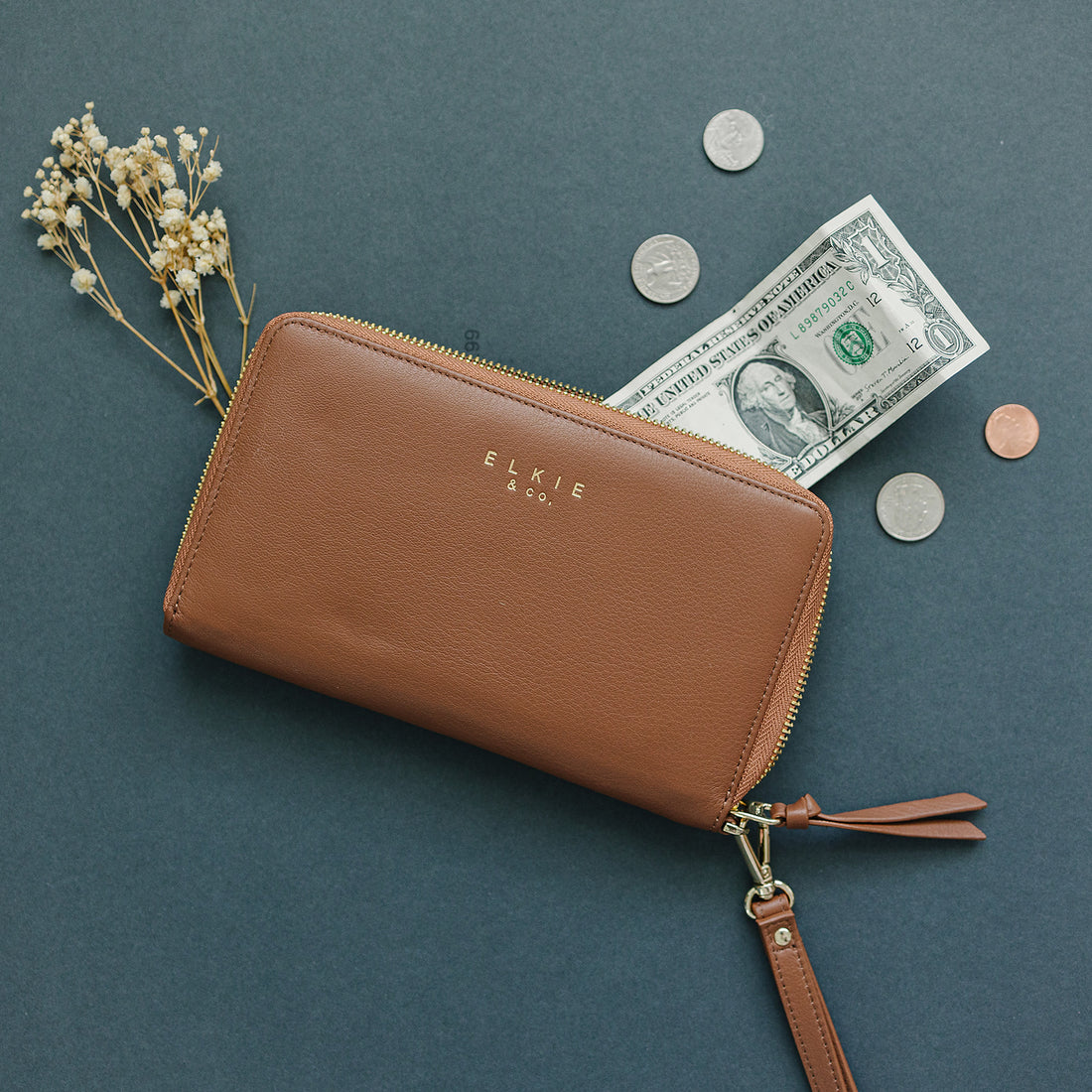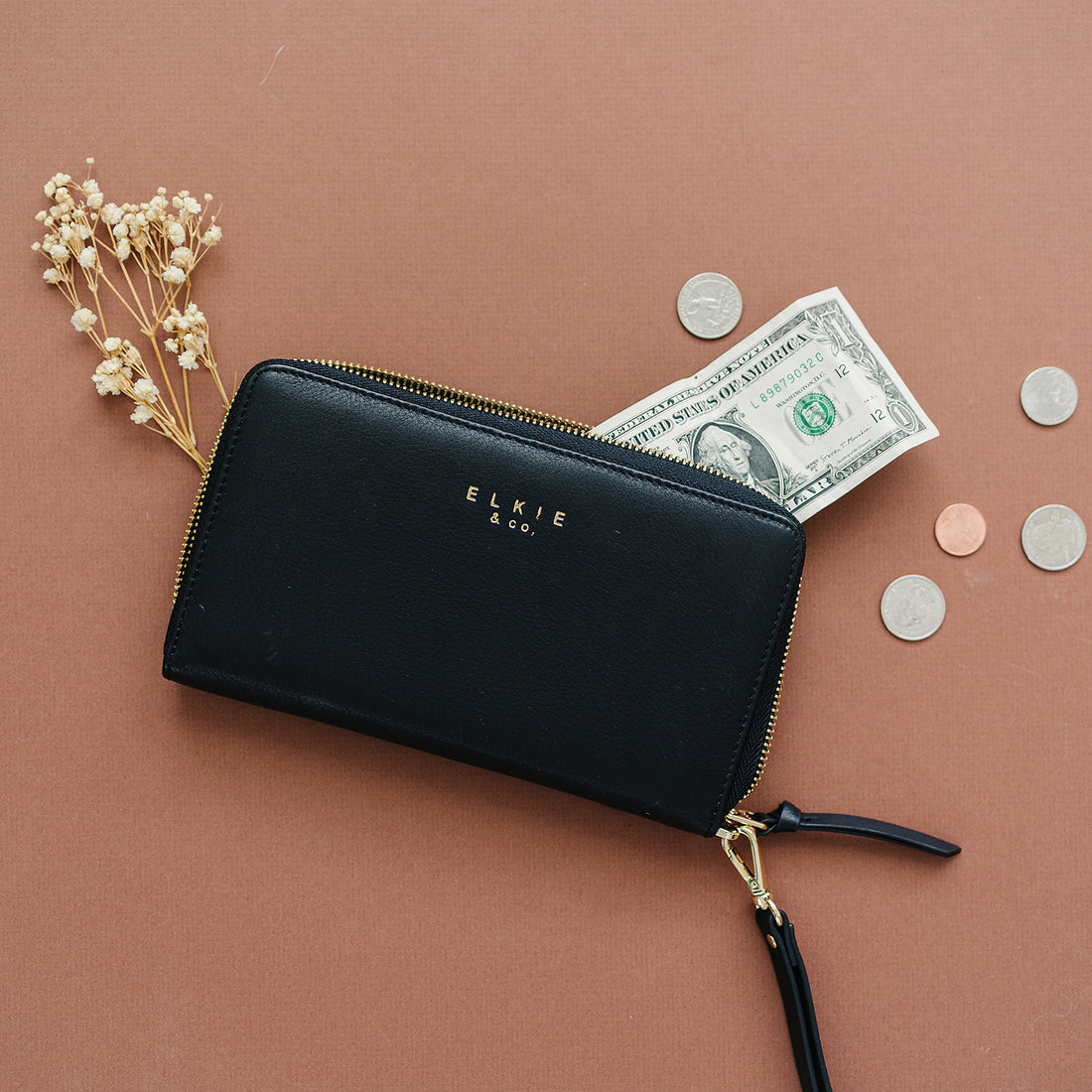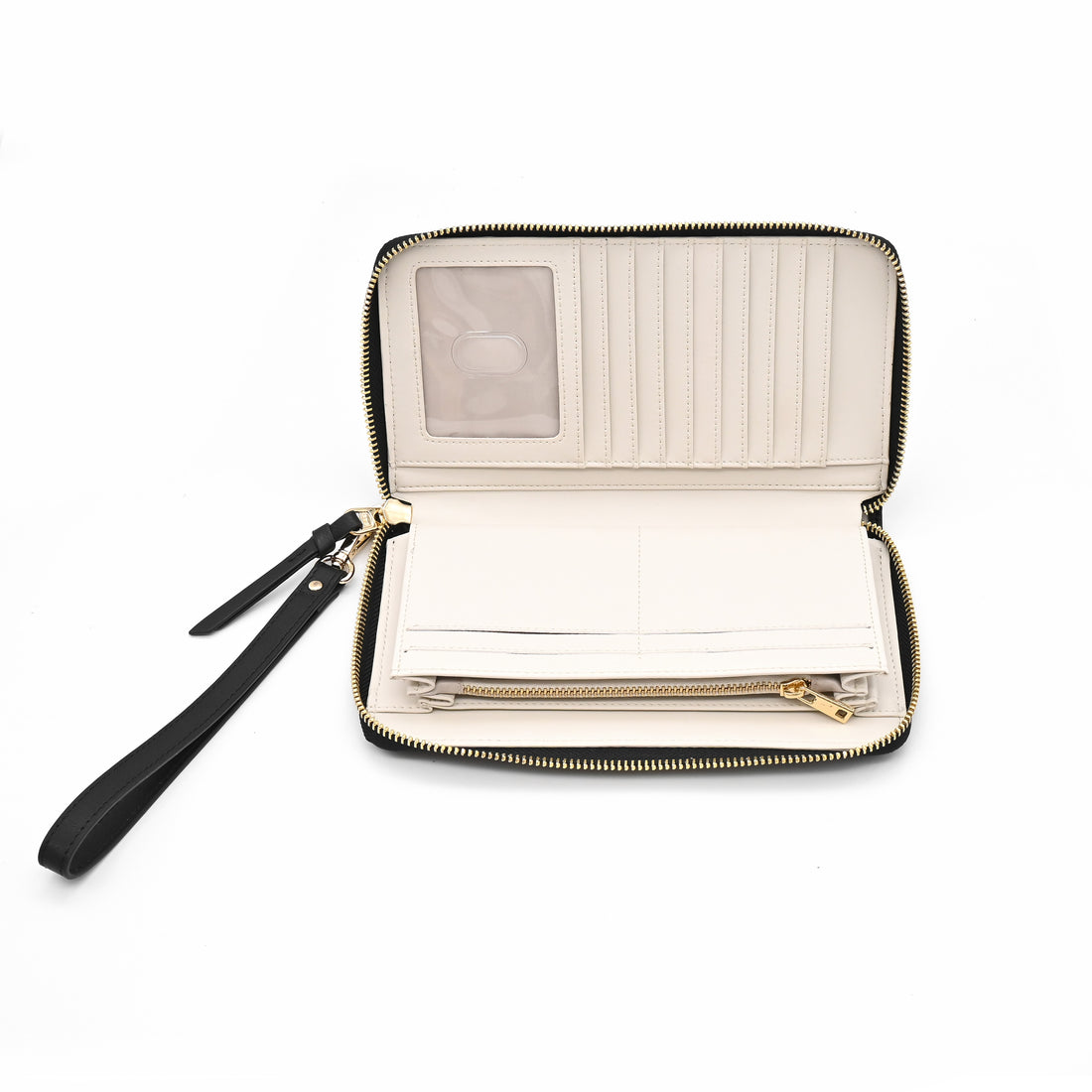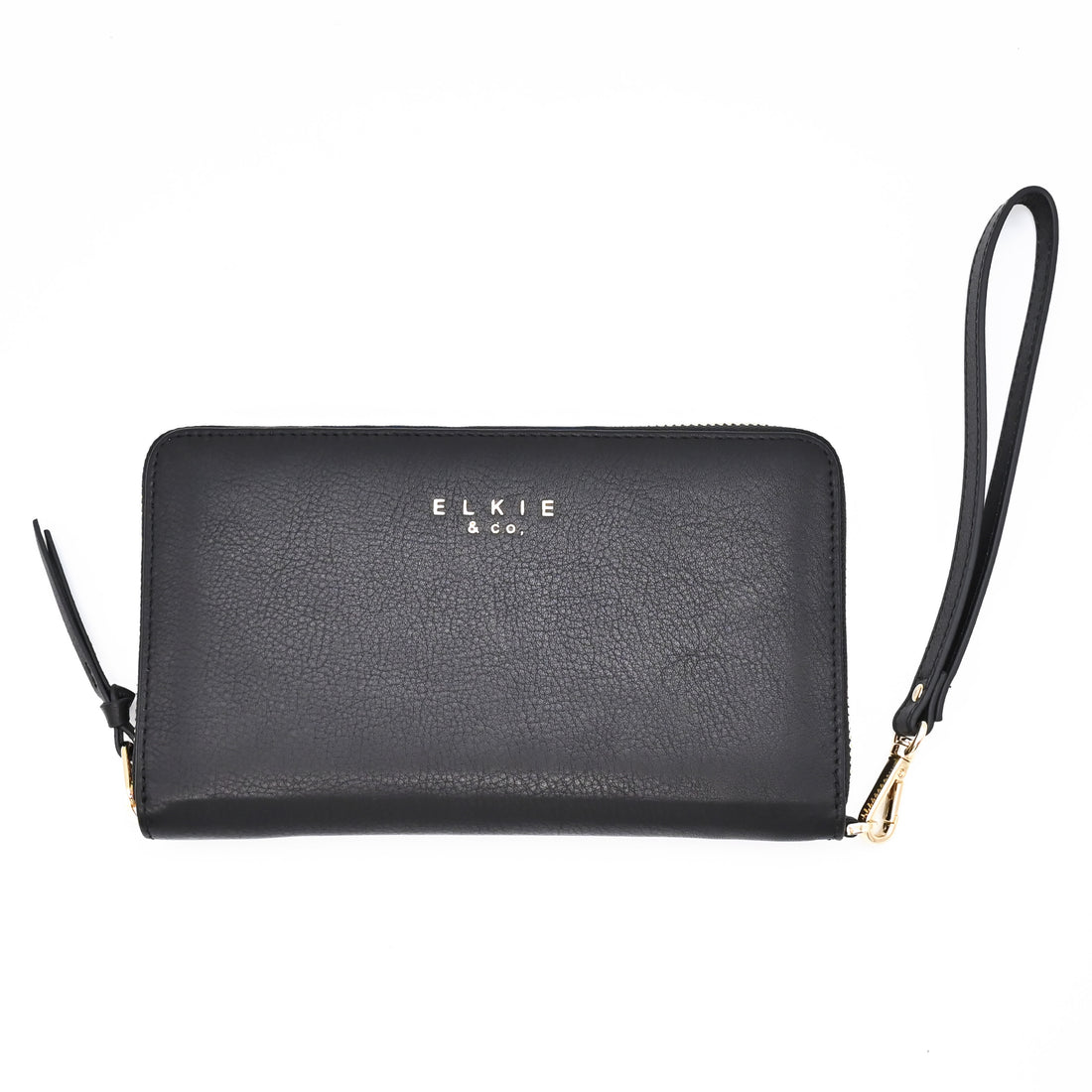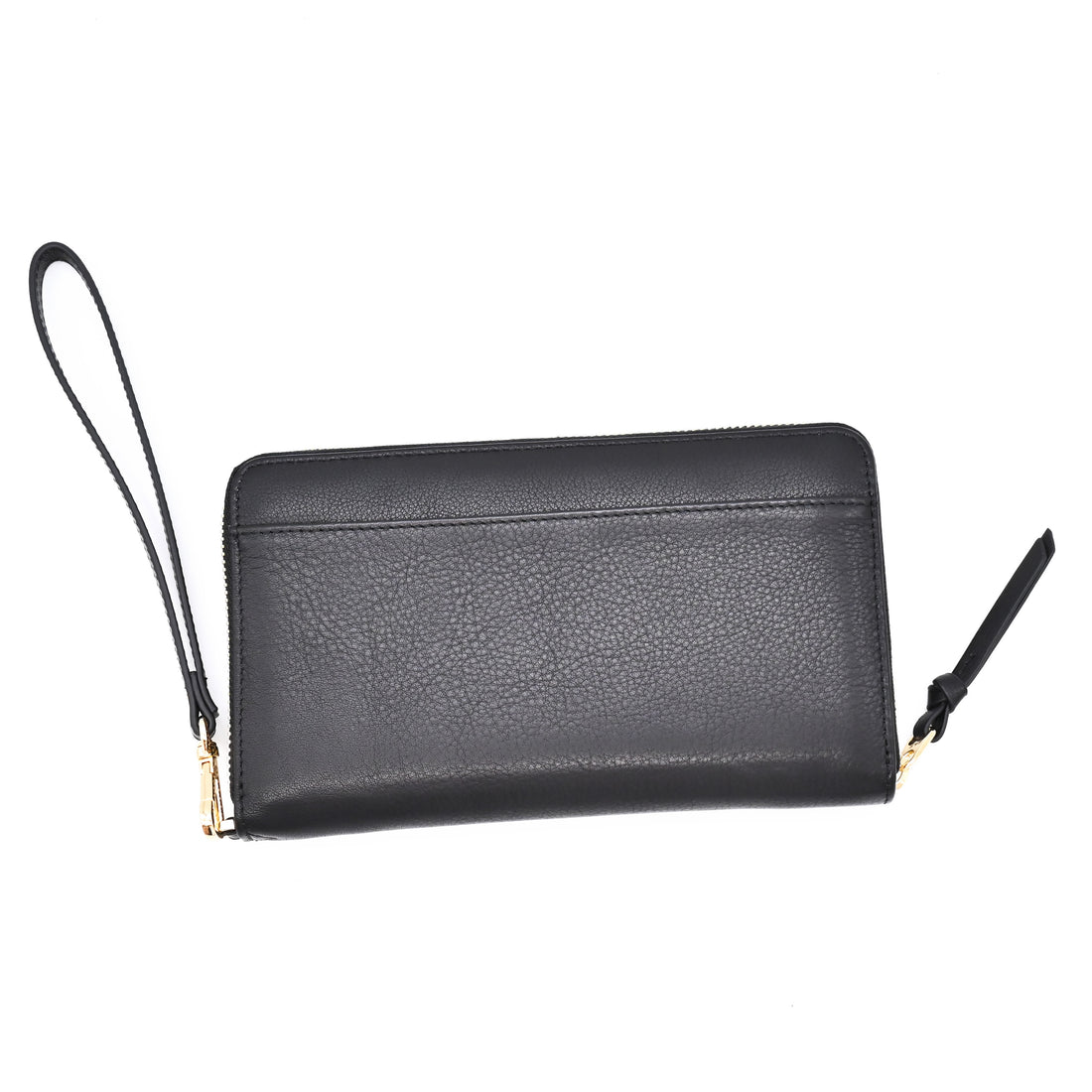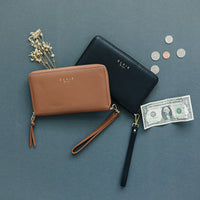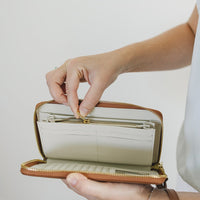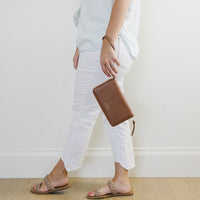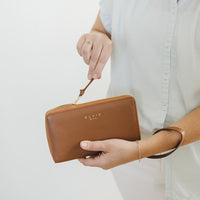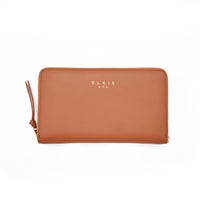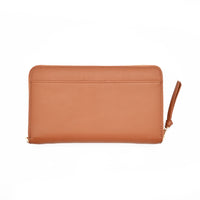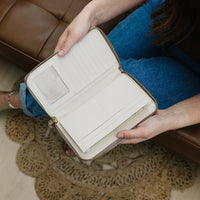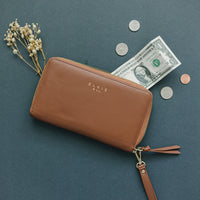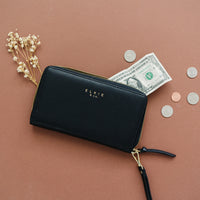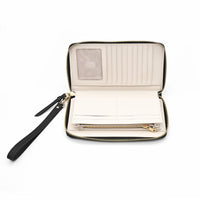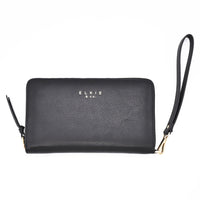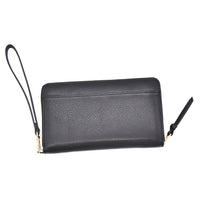 Introducing our exquisite 100% Genuine Leather Wallet, the perfect accessory to keep your essentials organized and secure. Crafted with meticulous attention to detail, this wallet combines the elegance of genuine leather with exceptional functionality, making it a must-have addition to your everyday life.

Designed with ample space, the Wallet offers generous storage for all your cards, cash, change, ID, loose receipts, checkbook, and even your iPhone and passport. No need to compromise on what to bring with you—the Wallet provides a dedicated place for everything, ensuring you have everything you need at your fingertips.
One of the standout features of the Wallet is its ability to unzip and open flat. This innovative design allows for easy access and visibility, making it effortless to find exactly what you're looking for. No more rummaging through cluttered compartments or struggling to retrieve your essentials. Experience the convenience of a wallet that lays flat, allowing you to navigate through your belongings with ease.
The compact size of the Wallet ensures that it perfectly fits inside your favorite Elkie bag. Whether you're using a tote, satchel, or crossbody, you can effortlessly slip the Wallet into your bag, knowing it will fit seamlessly. Enjoy the peace of mind that comes with a wallet that complements your Elkie bag perfectly, adding a touch of sophistication to your ensemble.
Crafted from 100% genuine leather, this wallet combines durability with timeless elegance. The luxurious feel and exquisite craftsmanship of the leather will only improve with age, making it a long-lasting companion for your everyday adventures.
Indulge in the convenience and style of our 100% Genuine Leather Wallet. Embrace the freedom of ample storage, easy accessibility, and the perfect fit inside your favorite Elkie bag. Upgrade your organization game and make a fashion statement with our Genuine Leather Wallet today.
Buttery soft 100% genuine leather
13 card holders
clear ID holder
large enough to hold passport
zippered coin purse
4 open pockets for cash or receipts
folded: 7.25" W x 7.25" H x 1' D
open: 8.25" W x 10" H x 0.5' D